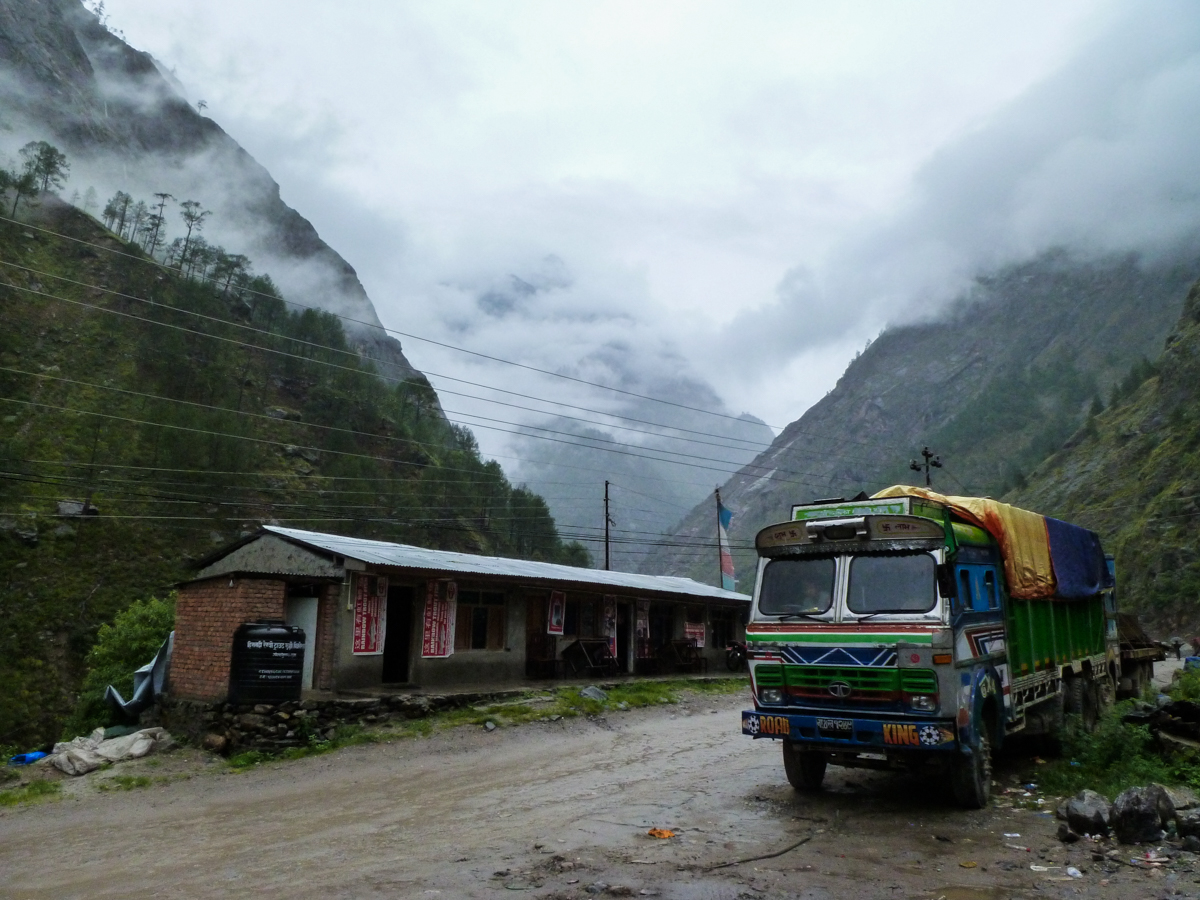 Jomsom to Pokhara: The world's highest road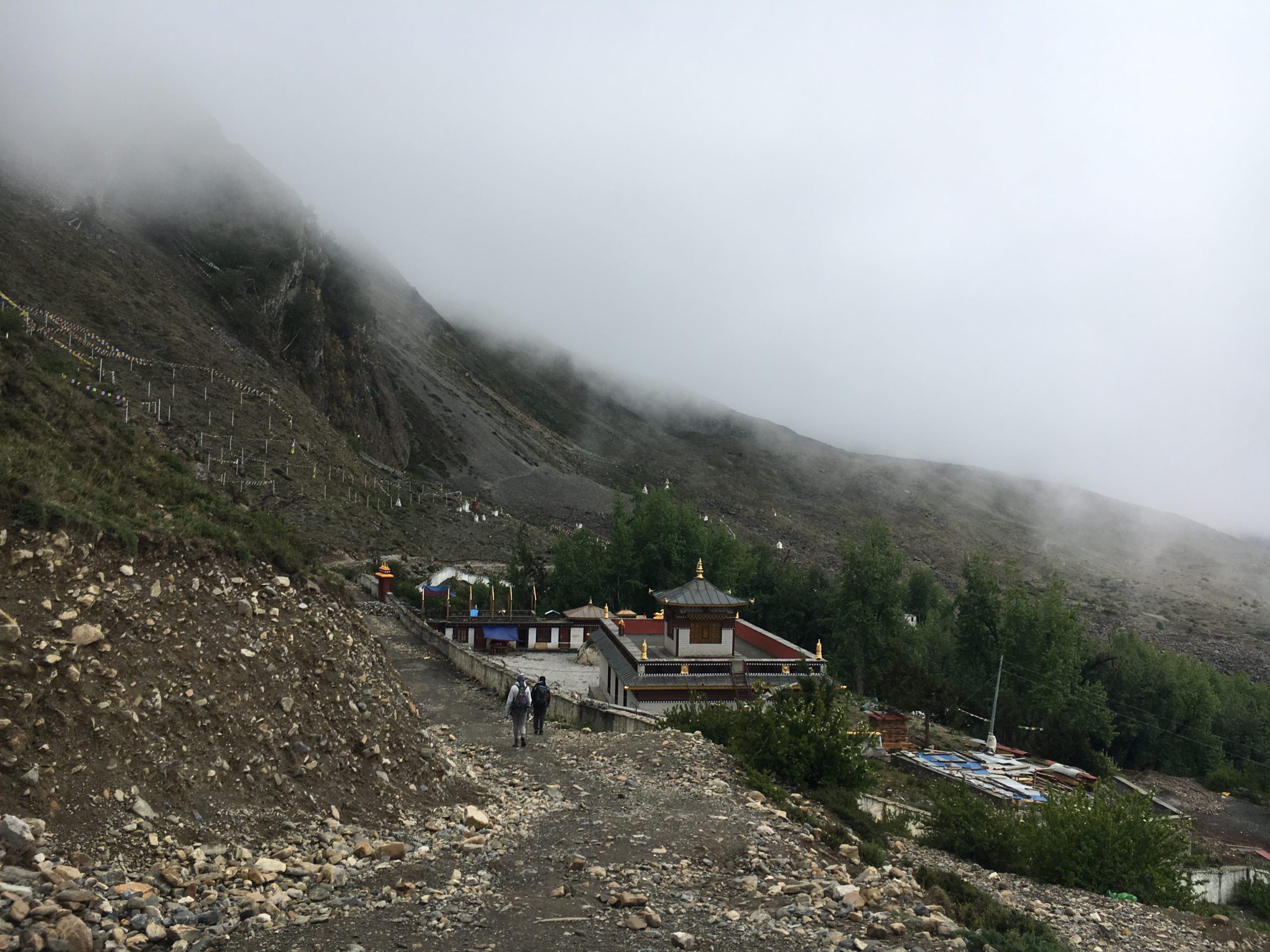 Type in Jomsom to Pokhara in Google Maps. 155km. A journey time of just under 7 hours.
"Let's take the bus again. How bad could it possibly be?"
We'd decided to finish our Annapurna Trek in Jomsom. The new road connecting Jomsom to Pokhara brings many benefits for the Nepalese, but is dominated by jeeps and tourist buses that leave an unpleasant dusty trail for hikers to breathe in; or in our case an inescapably muddy road from the monsoon rain.
As ethically-minded, budget conscious travellers, we wanted to avoid an extra flight. It wouldn't have mattered anyway as the low-lying fog filling up this side of the mountain range meant that all planes were grounded.
"It'll have to be the bus then", we agreed as we scheduled two tickets for the next day with our guest house. We boarded at 6am, sacrificing larger leg room for front seats to avoid travel sickness. The bus slowly filled up and set off with a lurch, bumping along the road. We settled into our seats for what would be the next 8 hours, snacking on fruit from the market and leftover trail mix.
"Why have we stopped? We've only just set off? What's going on?"
I'd assumed the bus had just stopped to pick up passengers but it had been sitting a while. I hopped out to see what was the problem, landing in a puddle of mud. A landslide and the heavy monsoon rains had destroyed a bridge crossing and the river was flowing too fast for vehicles to ford it.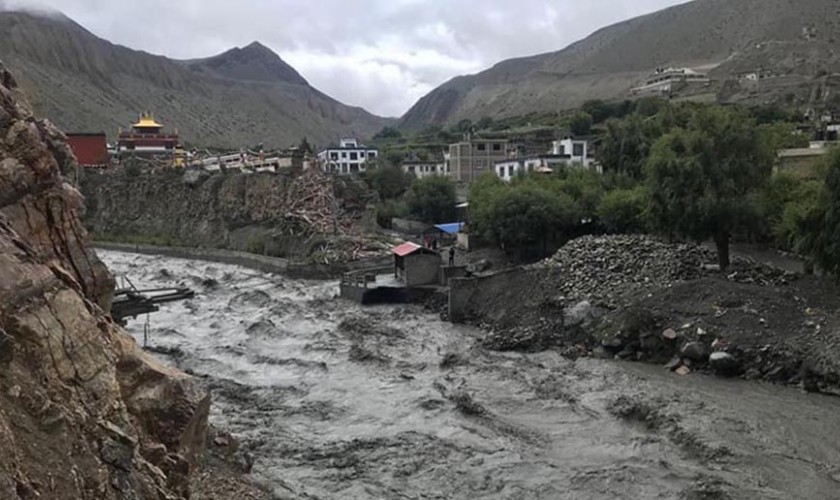 We shuddered to a stop again not an hour later. The monsoon rain had arrived, large droplets that had us soaked to the skin as we made our way into a cafe at the side of the road. The bus had broken down. They were sending a second from Jomsom but it would take a few hours. Several cups of chai later, we boarded a second bus.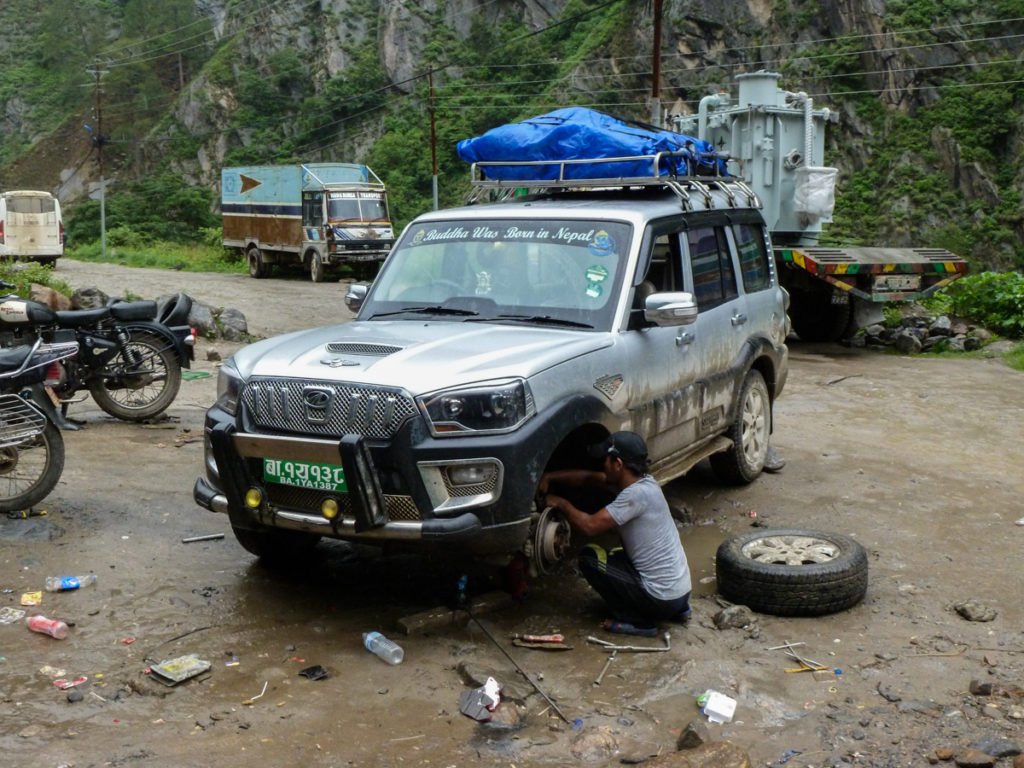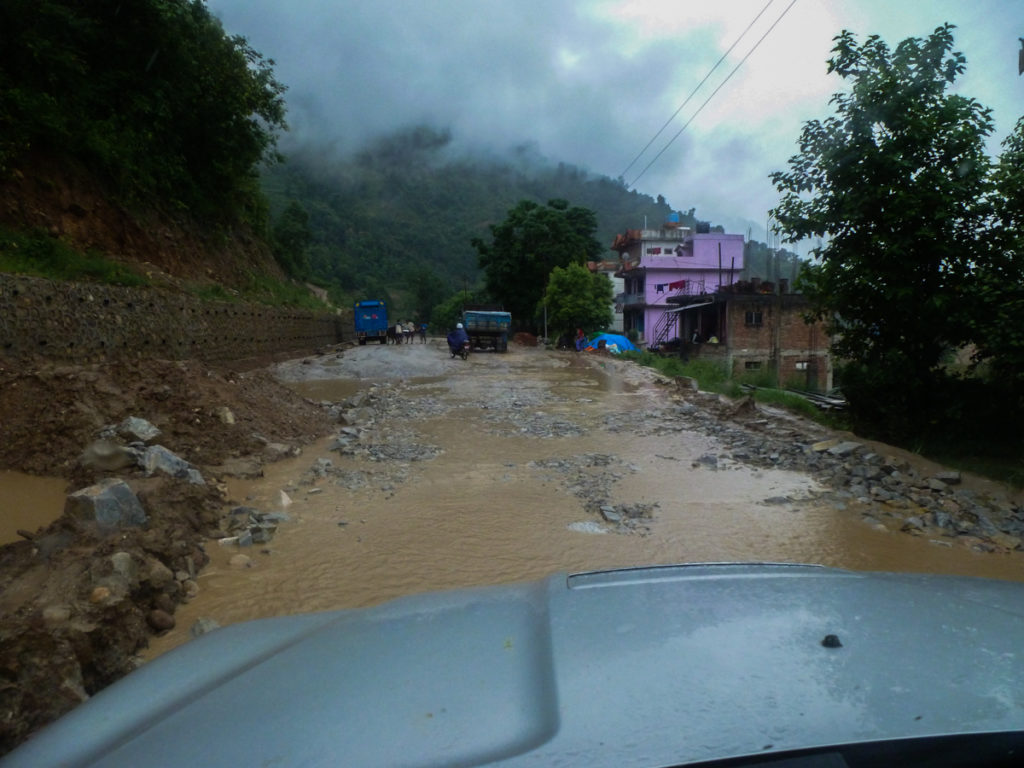 This post may contain affiliate links (yay for transparency!) This means that I will earn a small commission, at no additional cost to you, if you click the link and choose to buy the product. I only link to stuff I have personally bought and found useful and never endorse crap. Your support helps keep the site going, thank you!