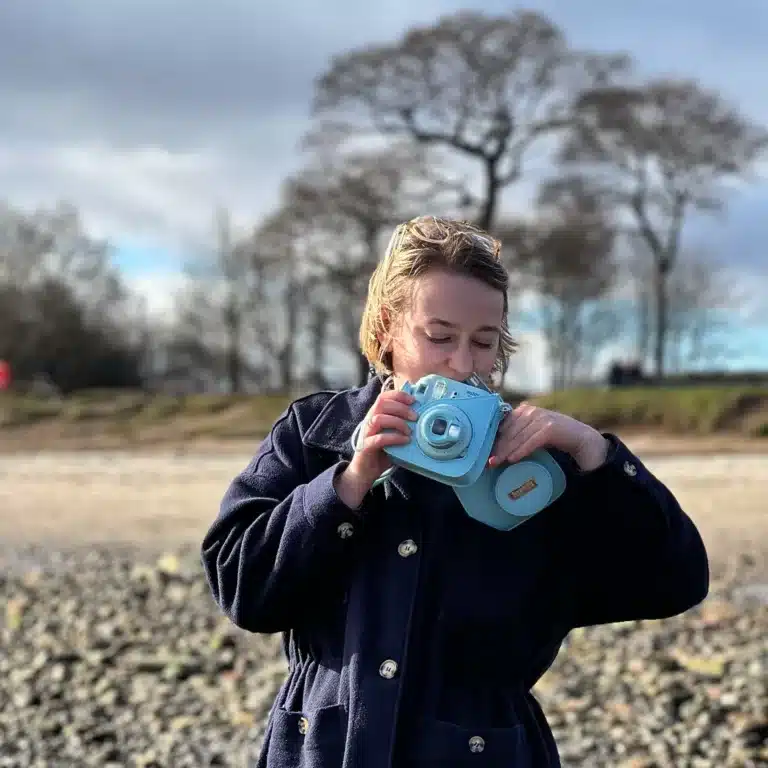 I'm Alice, UK travel blogger and advocate for sustainable travel. I want to show you just how easy it is to make responsible choices and do our bit for the planet whilst we're on the go. So grab a cuppa and get comfy!
I love going to places I haven't been before, hiking in the hills, swimming in the sea and mooching around exotic markets in faraway places. 
My hope is to inspire you to get out there, see the world in all its glory, minimise your impact and maximise your fun. Tag along, you might just learn something…
My aim is to travel the world as much as I can in the most responsible, sustainable and ethical way possible. This means minimising flights, opting for longer trips using overland travel and being eco-conscious once we reach our destination. Our planet is beautiful, but it'll only stay beautiful if we take good care of it. We hope that by reading some posts over a good cup of tea you can learn how to travel responsibly too.
My philosophy for Discoveny is to think about my readers as my best friends. If my best friend were to travel somewhere with sustainability in mind, what would they like to know? What should I tell them about the places I've been to to make sure they have the best time? What should I say to make sure they keep themselves as safe as possible? This is my way of thinking about how and what I choose to share with you.
What started out as a small blog to keep friends and family updated on our adventures has turned into a real passion project. 
I plan and pay for all my adventures. No free hotel stays,  no free tours or activities, no sponsored gear or equipment in exchange for positive reviews. This means we know exactly what it's like to plan your trip. It's an expensive, time consuming, oftentimes overwhelming process; even more so if you're trying to travel mores sustainably. Where do you begin?
We want to make that easier for you.
My goal is to help you plan the perfect adventure, no matter how big or small. I'll provide you with simple breakdowns of sustainability issues, giving you all the knowledge you need to make the right choices for the planet. And when you're ready to take the leap, I've written the detailed itineraries and streamlined guides that we wish we'd had when planning the same trip. 
Since we pay for all our travel expenses, our opinions are truly our own. We do not take free or discounted trips so we have no issue writing our honest opinions. We ask for no special treatment when we travel (we do not even advertise that we run this site), so that we can pass on accurate information to you. 
The majority of this website is written by me, Alice. We also feature a selection of handpicked, trusted guest writers who can provide interesting and alternative takes on a destination. For those of you who keep coming back, you can rest assured that everything on this blog is an honest account.
Through this blog, we hope to make your travel planning process easier and inspire you to visit new places whilst doing your best for planet Earth. 
Nothing dramatic. I didn't quit my job and sell all my possessions to travel the world as a full-time digital nomad. I'm not earning a six-figure income from this site (or even any income at all, for that matter!). I'm just a girl who loves to explore the planet, but if we want to have a planet for future adventures, something has to change. 
What's your travel style?
I caught the travel bug young! My first big trip was a group expedition to the Canadian Rockies, aged just 16, and I took my first solo adventure to Cambodia, aged 17. Since then, I've travelled as much as I can, and I have a wealth of knowledge to share with you. Every place on this blog I have personally visited and I do not write about any locations I have not been to. I believe in honesty and will always give you my truthful opinion.
I prefer slow travel, budget accommodation spots and local restaurants. I love learning as much as I can about the local culture and language of any country I visit. You won't find me in 5* hotels or lounging by the pool, but probably up a mountain or in the sea!
Here at Discoveny I aim to regularly publish fresh, up-to-date and relevant free travel content. From in-depth country guides to sustainable travel tips and our favourite off-the-beaten-path destinations and hidden gems, we've got it all. Head to the blog!
Travelling consciously and responsibly is important to me. For me, sustainable travel means taking responsibility for your actions. It means being mindful of the impact your travel has on the environment, local communities and wildlife. The goal of this travel blog is to help people travel more responsibly. 
What makes you different?
Travel-blogging is oversaturated with glamourous influencer-types selling their 'perfect life' Instead of sugar-coating everything, I'll give you a heavy dose of the realities of travel, which isn't always perfect. Oh, and I'm not trying to sell anything either! There are no ads here, and I only promote products and experiences I believe in,  which you can find in our shop.
How do you afford to travel?
I'm not a full-time travel blogger. I'm currently working for Forest Research trying to find out how climate change will affect out native UK species and how we can help to save the trees. I save up as much as I can then hit the road, travelling on a budget! 
I work hard to put out top-quality information for free to help you travel more sustainably. If this site has helped you, please consider purchasing something through one of the affiliate links on the site, or buying me a Ko-fi. Your support helps keep the site going. Thank you.
We're publishing regularly!
Here at Discoveny we aim to regularly publish fresh, up-to-date and relevant travel content. From in-depth country guides to sustainable travel tips and our favourite off-the-beaten-path destinations and hidden gems, we've got it all! Find out what's hot right now!
Follow Discoveny on social media for our daily adventures
Discoveny works with brands and organisations that share our values. Find more information and enquire about opportunities and collaborations here.
If you like what I do please support me on Ko-fi. Your support helps keep the site going.