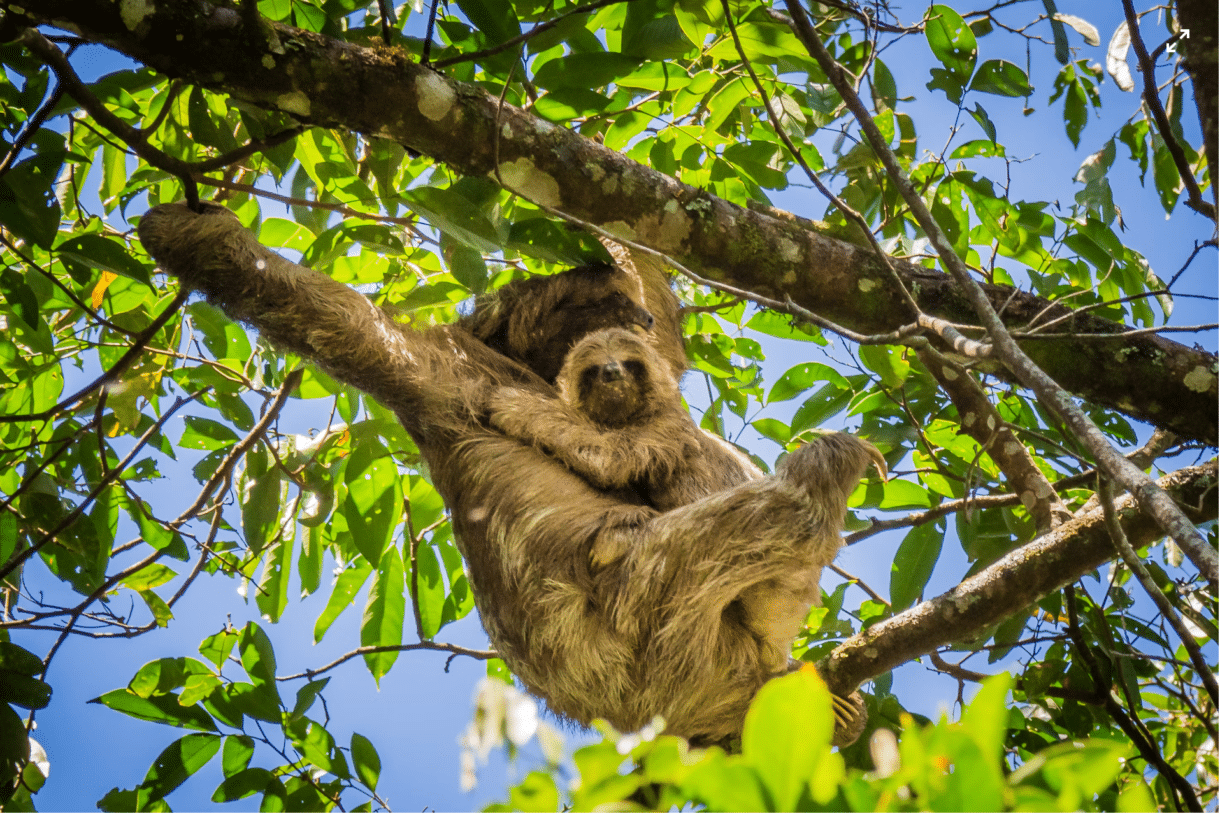 Unlocking Costa Rica's National Park Fees: Your Passport to Conservation
Costa Rica, renowned for its unparalleled biodiversity and pristine landscapes, stands as a jewel among nature lovers and adventure seekers. As a nation committed to preserving its natural heritage, Costa Rica has implemented a system of national park fees. You pay these in addition to any guide or activity costs, which (if you're from Europe at least) will leave you gasping 'how much for a hike?!'. In this article, we'll delve into the details of the national park fees in Costa Rica; what they're for, what they contribute towards, and why we shouldn't be annoyed that they exist.
National Park Fees in Costa Rica: What's it all about?
Imagine stepping into a world where vibrant rainforests, stunning coastlines, and fascinating wildlife are all within your reach. That's what Costa Rica's national park fees are for! These are small(ish) mandatory entry fees that you'll need to pay to enjoy the country's impressive network of national parks, wildlife refuges, and protected areas. By contributing this fee, you are directly helping in the preservation of these natural treasures.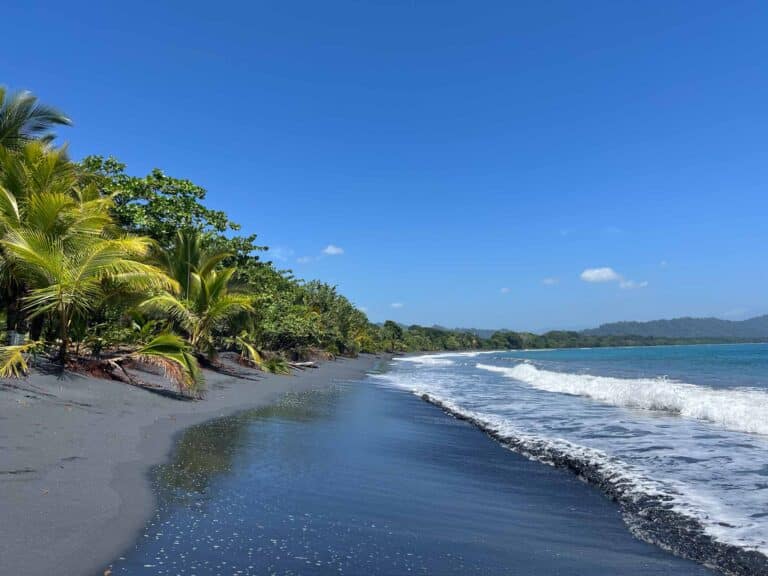 How Much Do National Park Fees Cost?
National park fees won't break the bank for most travellers. The costs range from $5 to $70 USD, depending on the park you're visiting. It's usually a small price to pay for the immense experiences and meaningful impact you'll have. 
But for those on a budget, paying to enter every park can really sting. It can leave you stressing out, trying to build an itinerary that allows you to make the most of Costa Rica without spending all your money.
Example costs for popular national parks include:
Monteverde ($25 USD)

Manuel Antonio ($18 USD)

Tortuguero ($15 USD)
We found that Costa Rica was expensive compared to the rest of Central America. We had a really hard time choosing which national parks to visit and which activities to do there. Other travellers were of the same opinion, especially those who had just come from Costa Rica's cheaper neighbour, Nicaragua.
Check out our Costa Rica on a budget guide (coming soon) for the perfect low-cost itinerary!
Why pay National Park fees in Costa Rica?
Simply put, if you don't pay the National Park fees, you can't go to the National Parks. This will mean that you miss out on long stretches of beautiful beaches, sloth-filled forests, and amazing plant and animal biodiversity. 
But what do Costa Rica's park fees actually contribute towards?
Protecting Nature's Bounty: 
One of the primary purposes of national park fees is to provide financial support for conservation efforts. Costa Rica is home to a remarkable array of flora and fauna, with over 500,000 species, many of which are endemic (restricted to just a small area in the world). When you pay national park fees, you are supporting conservation efforts to ensure that the unique biodiversity found here is protected for generations to come.
Keeping the parks sparkling clean:
Ever wondered how those beautiful trails and visitor centres stay in such great shape? Well, national park fees help maintain the park. Your contribution helps to build fences, pathways, bridges and walkways to keep tourists in harmony with nature. This protects the environment, but also protects you too (watch out for those Jaguars!)
Supporting wildlife guardians:
Behind every park, there are dedicated park rangers working tirelessly monitor and protect wildlife. Your national park fees help to establish park ranger programs. You also contribute towards wildlife protection measures and law enforcement efforts to combat illegal activities such as poaching and deforestation. 
Supporting scientific studies:
A portion of the national park fees is dedicated to supporting exciting scientific research and monitoring programs. These initiatives help us to understand the health of ecosystems, monitor and track species populations, and fight against the impacts of climate change on Costa Rica's natural wonders. By contributing financially, you're part of that scientific adventure!
Empowering Local Communities: When you pay your national park fees, you're not just helping nature; you're also helping local communities thrive. Costa Rica's national park fees contribute to community development initiatives, empowering local communities through education, sustainable tourism practices, and income generation opportunities. Engaging locals in conservation efforts fosters a sense of ownership and responsibility towards their natural surroundings.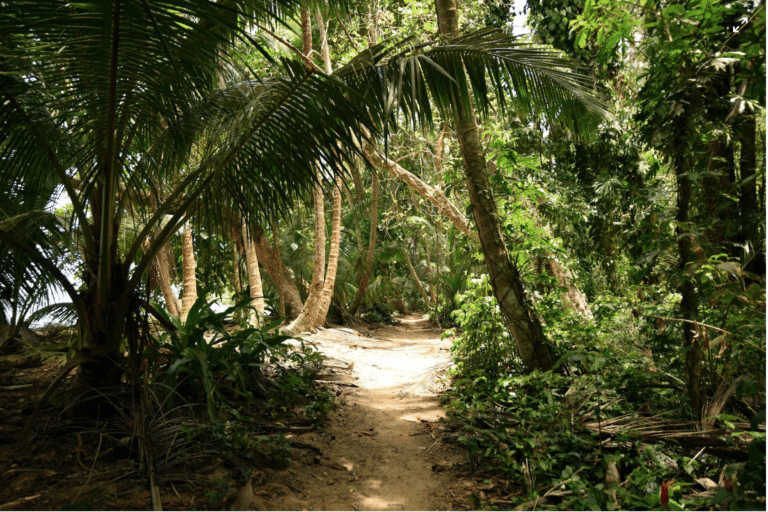 If I can only afford to visit one National Park, which one should I pick?
We didn't visit every park in Costa Rica, but we did do our research. If you can only visit one national park, we recommend Tortuguero for a unique and unforgettable experience.
Here, you can witness nesting sea turtles, explore lush rainforests by paddle boat, and encounter abundant wildlife like monkeys and toucans. Like many of Costa Rica's parks, Tortuguero offers unspoiled wilderness, pristine beaches, and excellent bird watching opportunities.
However, unlike many national parks, Tortuguero is one of Costa Rica's last 'hidden gems'. This national park isn't accessible by road. To get there, you have to travel two to four hours by boat along wide, jungle-lined rivers. This somewhat adventurous journey means that tourist numbers are relatively low compared to other popular parks, such as Monteverde Cloud Forest and Manuel Antonio National Park. It's a chill, genuine place to relax away from the stress of overtourism. 
Check out our guide to get the most bang for your buck in Tortuguero National Park (coming soon)
Embracing Responsible Tourism and Sustainability
In Costa Rica, you'll find an enchanting world of unique flora and fauna that needs our care and appreciation. By practising sustainable tourism, we can explore these wonders while treading lightly on the environment, leaving a positive impact on the ecosystems we encounter. 
Contributing your national park fees is a vital way to protect the country's astonishing biodiversity and unspoiled landscapes. 
But that's not all – your tourist dollar also plays a significant role in uplifting local communities, providing them with opportunities to thrive while preserving their natural surroundings. The funds generated through tourism, including the much-appreciated national park fees, directly fuel essential conservation efforts, wildlife protection, and scientific research. 
As you embark on your Costa Rican adventure, remember that by paying those national park fees, you're investing in something much more significant than just a fun trip. You're becoming a guardian of nature, supporting conservation efforts, and contributing to the well-being of local communities. So, let's cherish this extraordinary bond between humans and nature, ensuring that future generations can marvel at Costa Rica's natural treasures just like we do today!
Follow our daily adventures on Facebook and Instagram
This post may contain affiliate links (yay for transparency!) This means that I will earn a small commission, at no additional cost to you, if you click the link and choose to buy the product. I only link to stuff I have personally bought and found useful and never endorse crap. Your support helps keep the site going, thank you!