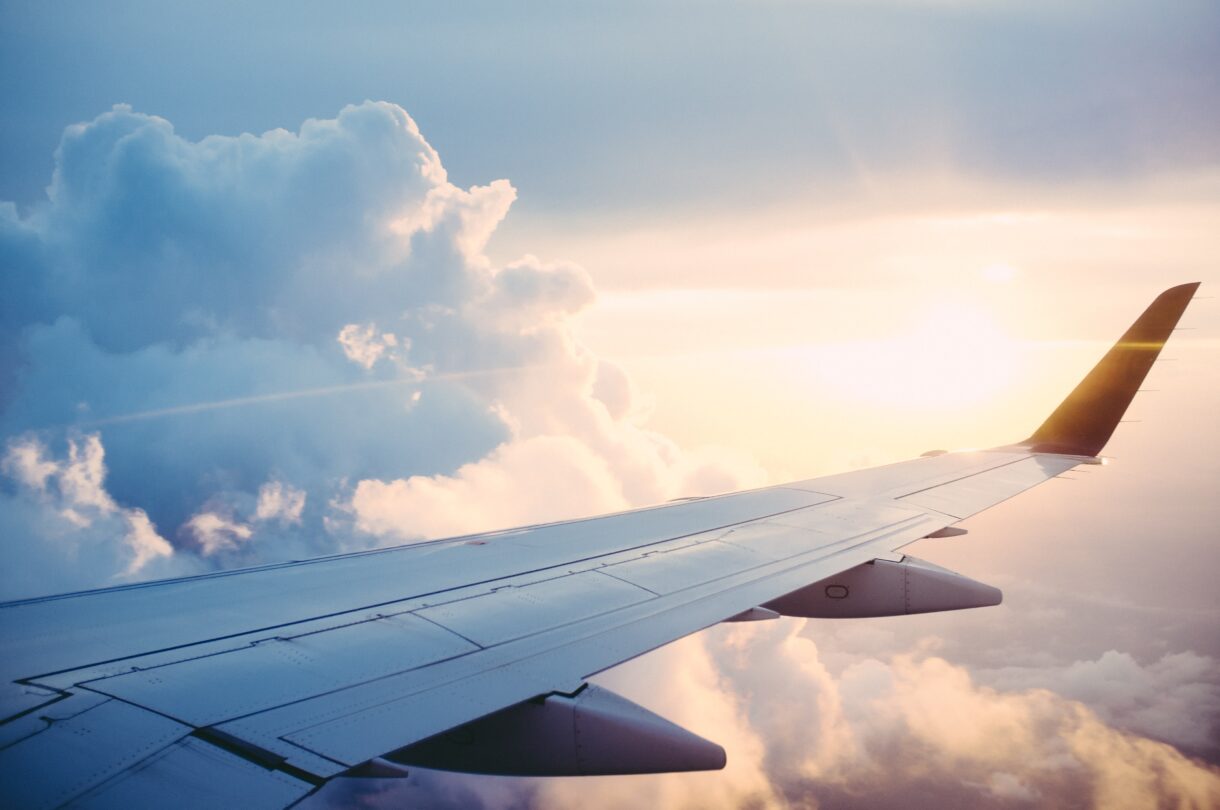 How to Create Proof of Onward Travel in 2023
Many countries around the world are now requesting proof of onward travel for visitors entering their borders by land, sea or air. This poses an obvious problem for backpackers, long-term travellers, or those who like the freedom of spontaneity. Read on to discover the best legitimate ways to provide proof of onward travel when entering a new country. Travel agents use these methods all the time. They're 100% legal, above board, and shouldn't cause any issues. 
We first encountered the 'proof of onward travel' dilemma when entering Panama… for the second time (the first time we arrived, no one cared). We had read online that border security may require proof that we would leave Panama within our 90-day tourist visa. The thing is, we didn't know exactly when (or how) we'd be leaving Panama. 
Sitting in Lima airport on our way back from Machu Picchu, we suddenly remembered that this was a thing. That we might need proof on onward travel to enter Panama. 
"It'll be fine, right? They didn't ask us the first time. No one will even care"
"No, we should have some proof of onward travel, just in case".
Fighting against the terrible internet connection in Lima airport, we booked  onto an outbound flight from Panama that didn't require immediate payment. Not half an hour later, our names were called to the gate, where they asked to see our proof of flights out of Panama. 
We nervously presented the reservation, prepared to make something up if she noticed that the flights weren't paid for. We had our story ready. Our credit cards had been having problems and we'd been told to pay in person at the desk on departure.
Everything went smoothly. We entered Panama and breathed a sigh of relief. We'd found a perfectly legitimate way to provide proof of onward travel in Central America that didn't require paying any money up-front!
Keep reading to discover how we did it!
WHAT IS PROOF OF ONWARD TRAVEL?
Proof of onward travel is a requirement by a government or airline that you must show a valid ticket or reservation confirming that you'll be leaving the country, and, therefore, respecting the rules of your tourist visa.
Basically, countries just want to make sure that you aren't planning to get a tourist visa and just… stay. It happens more than you'd think, especially in Europe and the United States of America. 
They are trying to prevent illegal immigration.
Essentially, you need evidence that you have a booked ticket to another destination after your visit, demonstrating your intention to exit the country you're entering.
They don't care if this is back to your home country, or to somewhere else. You just need to prove that you are leaving. They also won't care if you're leaving by bus, boat, train, or plane. As long as you're departing within the period of your visa. 
SO WHY IS THIS A PROBLEM?
"I don't know where I'm going next. How do I book an onward flight to the next country if I don't have a plan yet?"
"I don't know what I'll discover so I don't know when I want to leave. I want the freedom to move on when I feel I've seen enough. Is this possible?"
"I plan to leave overland or by boat, but I can't book these journeys before I arrive. What do I do?"
"I just want to book a one-way ticket. What won't they let me enter?!"
Anyone who has started to plan a long-term, multi-country trip will have likely run into the issue of proving onward travel. Most often, these trips don't have a defined return date. If they do, you'll likely be travelling overland and departing from a different country. 

This was particularly a problem for our longer-term Central America trip. The authorities in Panama didn't care if we were departing from Mexico three months later. They wanted to know when we were leaving Panama. 
There's nothing you can do about the immigration laws, but there are ways to legally  provide proof of onward travel that won't break the bank.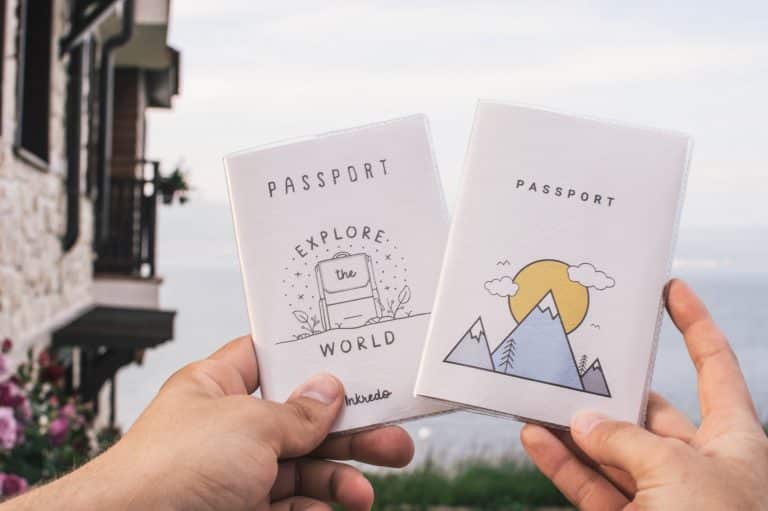 HOW TO CREATE PROOF OF ONWARD TRAVEL LEGALLY
There are a few ways you can do this, and they're all super easy. Here are some tried and tested ways to provide proof on onward travel!
#1 BOOK AND PAY FOR A REFUNDABLE FLIGHT
This is probably the most 'above board' solution. If you don't mind waiting a while to receive a refund (it can take months), buying a fully refundable ticket out of the country is a genuine way to provide proof of onward travel.
Once you've entered the country, cancel your exit ticket, and wait for the refund. 
You don't even have to buy an expensive return ticket back home. You can buy a cheaper ticket to a neighbouring country from a budget airline.
However, this method can be risky. The small print of the airline may differ from the website you're booking through and it would suck to have to pay out for a flight you never actually wanted! Similarly, booking cheap but non-refundable tickets that you'll never use is a drain on your travel resources.
Remember: You never want to lie to an immigration officer, so only cancel your exit ticket after making it through immigration. That way your documentation is valid and you are truthful upon entering the country.
You don't have to fly out! As long as you can prove the country, they won't care. Buying a bus or train ticket is is obviously much cheaper to buy than a plane ticket, and you don't even have to use it.
The problem is, that you usually have to be in-country to buy these things. So it isn't always a valid option. Airline staff and immigration officers can sometimes be a bit funny about overland travel too. 
#3 RENT A TICKET CONFIRMATION
If you don't want to put down a good chunk of money and fight for a refund, the safest option is to 'rent' an airline ticket confirmation. 
There are services that will book and pay for a real return ticket for you, then cancel it for you later. Examples of these include OneWayFly and Best Onward Ticket. They usually cost between £8 – £16 GBP ($10 – $20 USD). 
You get an official ticket confirmation within hours. It's cheaper than buying a ticket, and it saves you the stress of claiming a refund. It's also much safer than trying to forge one.
Top Tip: This method can't be used too far in advance, as the ticket will only usually be held for you for 24 to 48 hours. 
OUR FAVOURITE WAY TO CREATE PROOF OF ONWARD TRAVEL
If you're visiting a lot of smaller countries in a short space of time, you might not want to be splurging $20 a time to 'rent' a return flight. Here's our favourite tried and tested method to create proof of onward travel in Central America.
#4 RESERVE AN OUTBOUND FLIGHT FOR 24 HOURS
Some airlines let you reserve a flight for a set amount of time without making a payment. Copa Air are a Panamanian Airline that fly to many airports around Central and South America. On some flights, their website will allow you to reserve a seat for 24 hours for free. If you don't pay for your reservation within 24 hours, it will be automatically cancelled. 
Head to Copa Air and search for an outbound flight, anywhere. Just make sure it's within the timeframe of your tourist visa. We chose a short flight from Panama to Costa Rica.
Select the flight, any fare (don't worry, you won't be paying for it), and continue. We went with the first one, basic economy! 
You'll be taken to the payment screen. Scroll down and look for the PriceLock option. Select 'hold this fare with PriceLock' for 24 hours. Congratulations. You now officially have a seat on an outbound flight. 
Simply wait for your confirmation email and have it ready to show the flight attendants, if they ask for it. 
This is the method that we used during our time in Central America, and it worked every time.
We weren't questioned at all. But on the off chance that they do raise some eyebrows, just explain that you're having problems with your credit card and that you called the airline and they've asked you to come to the office to sort out payment before departure.
Note: We have only used this system in airports and land border crossings in Latin America. We can't comment on its efficacy in other regions and offer no guarantee of its success for your own crossing.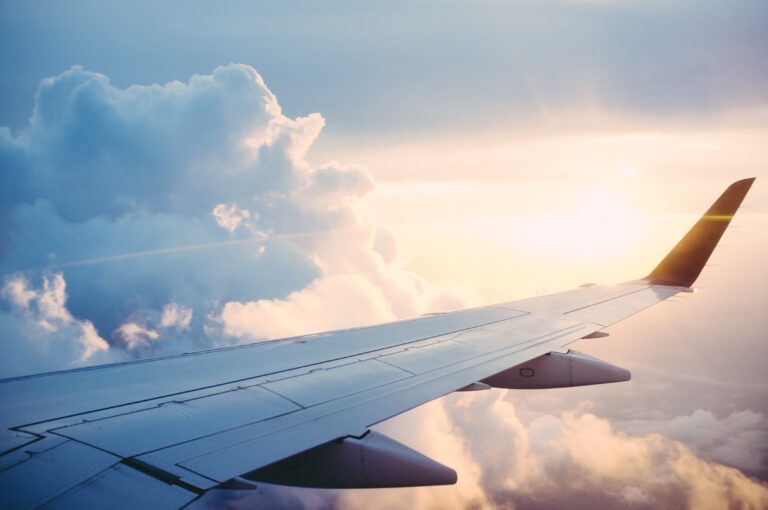 #5 A VERY LAST RESORT OPTION
This is a last resort option. If an airline won't let you board a flight, you can ask them if they have a liability waiver you can sign so that you can board the flight without valid proof of onward travel.
Some airlines may be able to print out a contract for you that states that you have the financial means to leave and that they aren't liable for you, or your travel expenses, if you're turned away by immigration at your destination airport.
We do not recommend this. Usually immigration won't check your outbound flight reservation; it's the airlines that normally do this. But sometimes they do. It is much easier to use any of the other four tips that we recommend. 
WHY DO WE NOT RECOMMEND CREATING A FAKE FLIGHT DOCUMENT?
Lots of blog posts recommend forging your flight documents, by editing an old document to create one that looks legitimate. We do not recommend forging your ticket confirmation. It's not worth it. 
Lying to immigration officials is illegal, and could land you in jail.
Some people do this, but it's extremely risky, and can get you in a lot of trouble!
By using the other methods outlined in this post, you aren't actually lying to anyone. 
You are simply providing the documentation they are requesting to see. By using the methods in the post, you are proving that you are genuinely booked onto transport exiting the country. 
It's always important that you have proof of onward travel whenever entering ANY country, even if they don't explicitly state that you need it. I've been asked for it when entering the European Union post-Brexit, when entering the United States of America, and on multiple other occasions. Think of it as an essential travel item to pack, just like your passport and your wallet.
Always have a plan, avoid "winging it" and never forge a document or lie at immigration. It's not worth the risk. There are so many legitimate ways to prove that you'll be leaving a country,  so there's really no reason to try and cheat the system.
And this isn't cheating the system! Travel agents book and cancel tickets for people all the time using method 1. As long as there have been laws in place to provide this kind of proof, there have been companies offering a legal workaround. 
And remember, no matter which of these methods you choose, this guide is not intended to help you break the law or stay illegally in a country. You should always respect the laws of wherever you travel and never overstay your visa. It's not worth it. 
Follow our daily adventures on Facebook and Instagram
This post may contain affiliate links (yay for transparency!) This means that I will earn a small commission, at no additional cost to you, if you click the link and choose to buy the product. I only link to stuff I have personally bought and found useful and never endorse crap. Your support helps keep the site going, thank you!