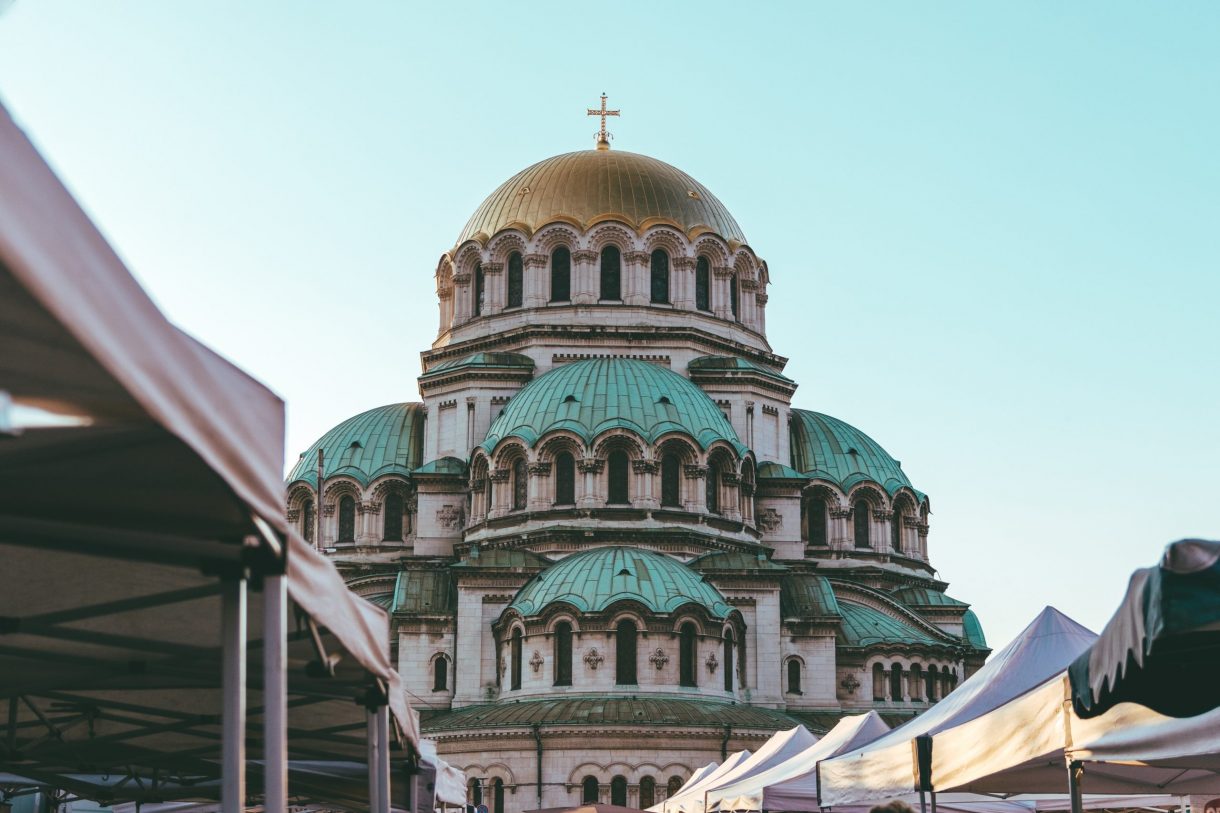 5 Reasons to visit Sofia as your next European City Break [2023]
Are you looking for reasons to visit Sofia, the charming capital of Bulgaria? Read on to find out why this budget-friendly city should be next on your bucket list!
Although many travellers would find it difficult to place Bulgaria on a map, Sofia is an amazing, underrated travel destination blessed with stunning natural beauty. Put Sofia on your travel schedule if you like interesting culture, rich history and nature just 30 minutes from the capital. Oh, and did I mention it's extremely budget friendly? Here are 5 reasons to visit Sofia as your next European city break or on a longer trip around Bulgaria.

Experience Sofia's Rich History
Sofia is a city steeped in history. Spanning at least 7000 years, Sofia's rich and diverse history holds something for everyone, from ancient ruins to the fall of communism.
With a strategic location between mountain ranges, and an abundant natural hot spring, Sofia was an obvious choice for early settlers to found a city. Neolithic artefacts have been unearthed alongside those of the Thracian Serdi tribe, who gave the city the name Serdica when it was conquered by the Romans.
Serdica became a major trade hub for the Romans with ruins that stretch underneath the city and can still be visited today. Sofia has also been under Byzantine and Ottoman rule, and after a brief period of liberation, was seized by Russian forces. It was bombed in World War II and experienced communist rule before liberation once again in 1989.
TOP TIP: Bring student ID as many historical sites offer a reduced fee
Most of Sofia's historical sites are free to visit. Those that do have paid entry are usually good value, the equivalent of one to four Euros, making this a great budget city for history buffs.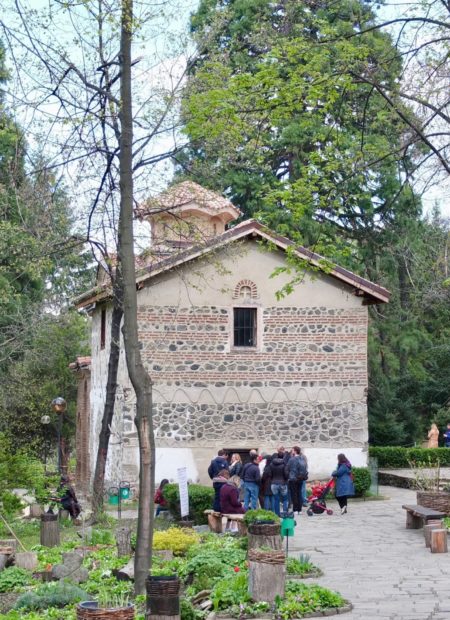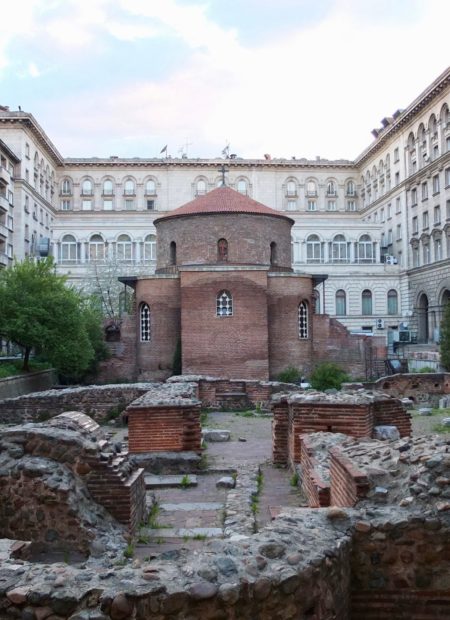 See Religious Harmony in Action
Sofia is possibly the only city in Europe where Orthodox Christians, Roman Catholics, Jews and Muslims can all worship within a few hundred metres of each other. The four religious buildings share a square peacefully and the authorities and citizens of Sofia are all immensely proud of their city's religious tolerance.
Sofia boasts a large collection of beautiful religions buildings, from the famous St Alexander Nevski Cathedral with its shining gold domes, to the ancient Church of St George Rotunda, hidden away between tall Soviet buildings. For anyone interested in religious history and varied architecture, Sofia is one of the best places in Europe.
TOP TIP: Be careful getting your camera out! Many churches require you to buy a photography 'license' to take photos (10 LEV/€5 in Saint Alexander Nevsky Cathedral)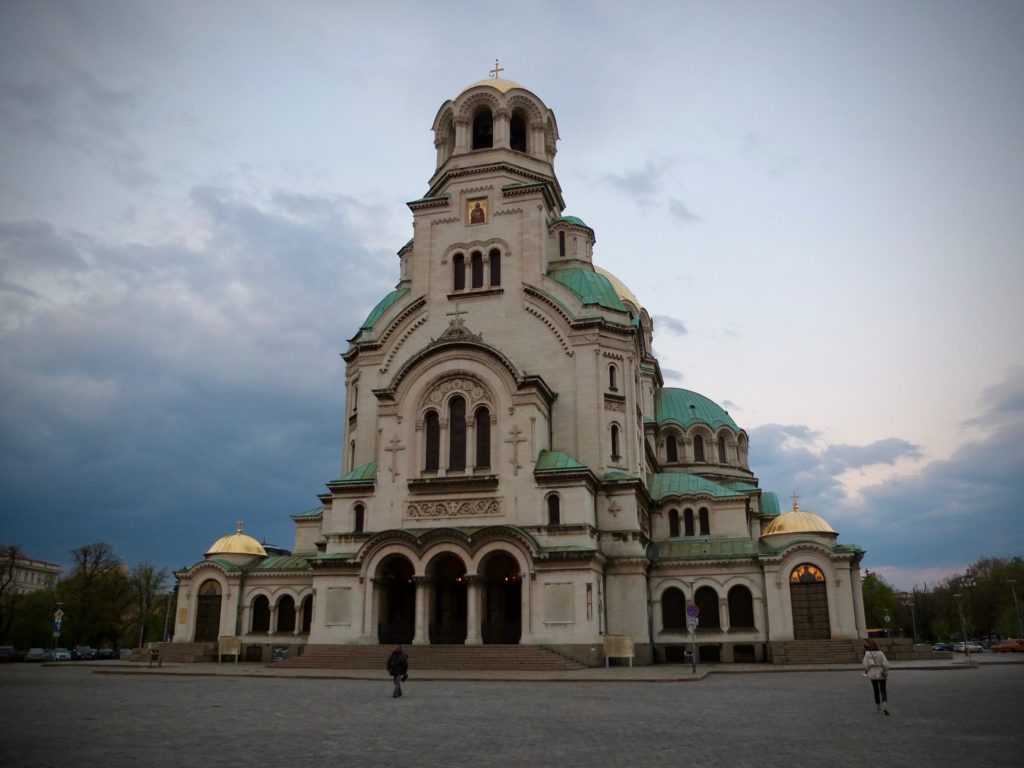 Hike or Ski just 30 Minutes from the City
Bit of an Adrenaline Junkie? Sofia is one of the only European capitals so close to a mountain, with Vitosha a 30-minute drive from the city centre. The snowy Cherni Vrah Peak watches over the city like a friendly guardian and trails criss-cross the mountain, inviting hikers to put their boots on and see the capital from above. Grab a map of the mountain, though many trails are well-signposted, and spend a day enjoying fresh air, beautiful forests and stunning views. There's a café up on the summit, which makes the hike even more worthwhile.
Sofia Green Tour run a free small-group day hike to Boyana Church and Boyana Waterfall – a great option if you're short on time. Vitosha is also a great ski destination in the winter and is relatively cheap compared to skiing elsewhere in Europe.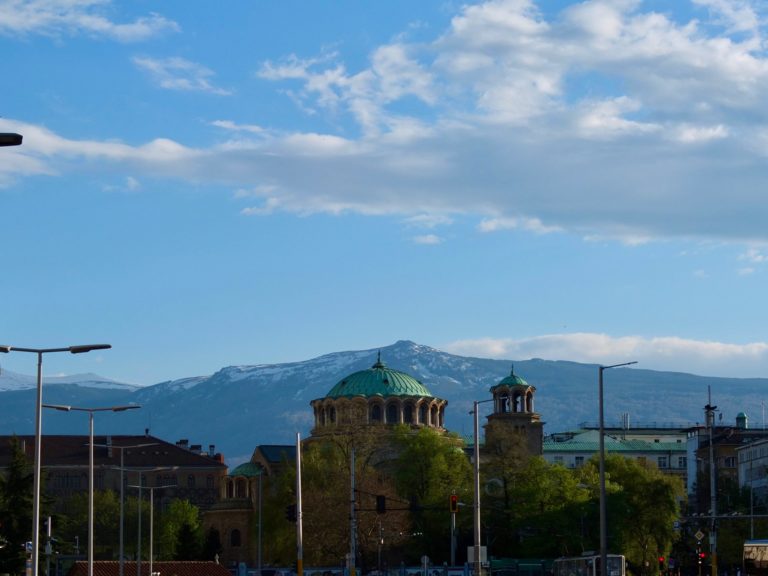 Experience Sofia's Park Culture
Despite a population of 1.2 million, Sofia's centre maintains a chilled and laid-back vibe. Mostly traffic free, the city centre is dotted with parks and plazas where locals come to hang out on evenings and weekends. There is always something going on, with festivals, puppet theatre, live music, and outdoor cinema events running throughout the summer months.
With countless outdoor cafés, patio restaurants and bars in the vicinity, grabbing a drink or some food and spending the evening relaxing in the park is a great way to unwind after a busy day of sightseeing.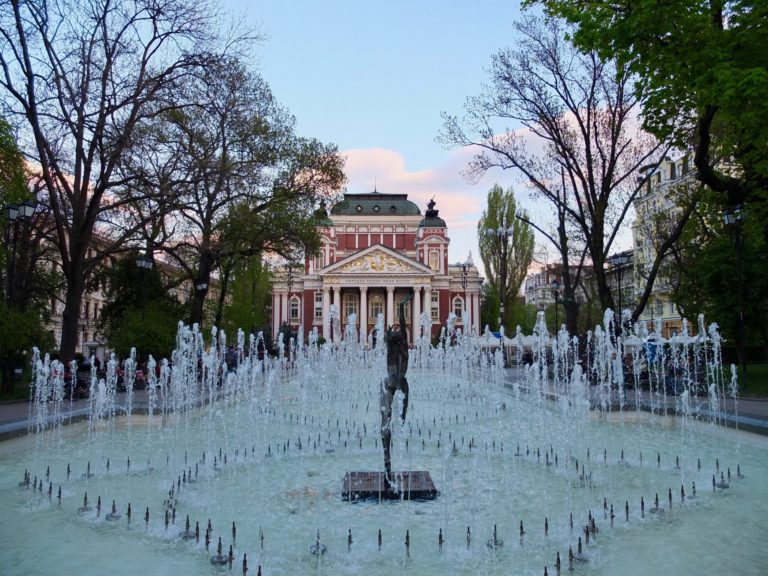 and if all that hasn't convinced you...
Sofia is REALLY Budget Friendly.
If the history, culture and hiking haven't given you enough reasons to visit Sofia, the budget-friendly price might!
Although flights to Sofia are more expensive than other Eastern European countries, Sofia itself is a very cheap destination. The capital is set up to cater to tourists, despite receiving significantly less than other European countries. It has a variety of restaurants and many unique pubs and bars. Below is a breakdown of the average cost of items we encountered in Sofia (2019).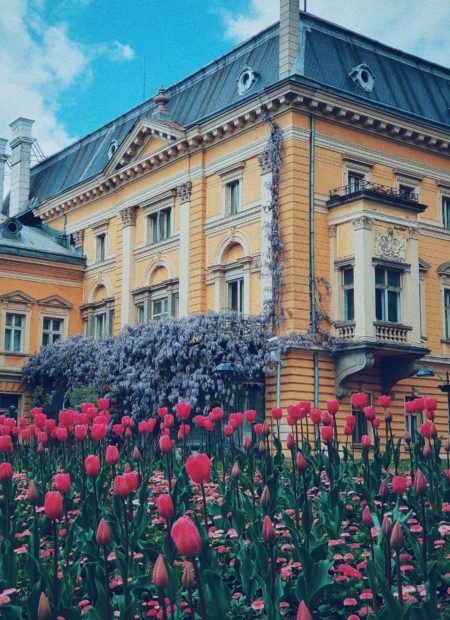 FOOD AND DRINK
Coffee: 1 – 2 LEV (€0.5 – €1)
Sandwich: 3 – 5 LEV (€1.5 – €2.5)
Meal: 15 – 30 LEV (€8 – €15)
Alcoholic Drink: 3 – 10 LEV (€1.5 – €5)
ACTIVITIES
Museum Entrance: 4 – 10 LEV (€2 – €5), 50% discount for students
Walking Tour: Free – €12 (depending on tour)
TRANSPORT
Public Transport Ticket: 1.6 LEV (€0.8)
Day pass: 4 LEV (€2) | 3 Day Pass: 10 LEV (€5)
HOTELS
Hostel: From 15 LEV (€7.5) for a dorm or 30 LEV (€15) for a private room
3 * Hotel: Around 100 LEV per night (€50)
4 * Hotel: From 120 – 160 LEV per night (€60 – €80)
5 * Hotel: Above 200 LEV per night (€100)
RESPONSIBLE TRAVEL | How to get to Sofia
You may already be in Europe, in which case Sofia can be comfortably reached by train from Vienna or Budapest via Belgrade. In the age of instant, it's important to embrace slow travel, and there's nothing better than taking the train! I always use Seat61 to plan my train travel throughout the world.
For a more budget option I recommend FlixBus. They run coaches connecting most European cities at a very reasonable price. Coaches to Sofia currently start at £8.99.
Budget flights are readily available from many European cities. If you must take a flight you should consider exploring further afield in Bulgaria. There are some beautiful mountains, monasteries and UNESCO World Heritage Sites to be explored throughout the country and it's easy to maximise your time there. If you have to fly, many airlines offer an add-on to 'offset' the carbon by investing in environmentally friendly schemes.
RESPONSIBLE TRAVEL | How to get around Bulgaria
Sofia has a wonderfully cheap metro with three lines. They are building more, but keep digging up the ruins of Ancient Serdica! Tickets are easy to buy using the machines outside each station and cost 1.6 LEV (80p) for a single journey.
The metro connects the city to the airport and is the easiest and most budget friendly way to get to Sofia's centre.
The easiest way to get around Bulgaria is by bus. Public transport is inexpensive but not always clean or comfortable. The Bulgaria Lonely Planet is a great guide for getting around and between cities.
I wouldn't recommend cycling as a means of transport in the busy city centres, but in the countryside it's lovely.
Amazing! You're now fully equipped with all the knowledge you need to make the most of your trip to Sofia! 
To make the most of your trip and for more detailed information, we recommend grabbing a Lonely Planet. It makes great plane or train reading too and when you're done, you can pass it on or leave it in your guesthouse. 
Remember to check our complete packing list to make sure you don't forget a thing! And as always, reach out with any questions. Our inbox is open.
Follow our daily adventures on Facebook and Instagram
This post may contain affiliate links (yay for transparency!) This means that I will earn a small commission, at no additional cost to you, if you click the link and choose to buy the product. I only link to stuff I have personally bought and found useful and never endorse crap. Your support helps keep the site going, thank you!