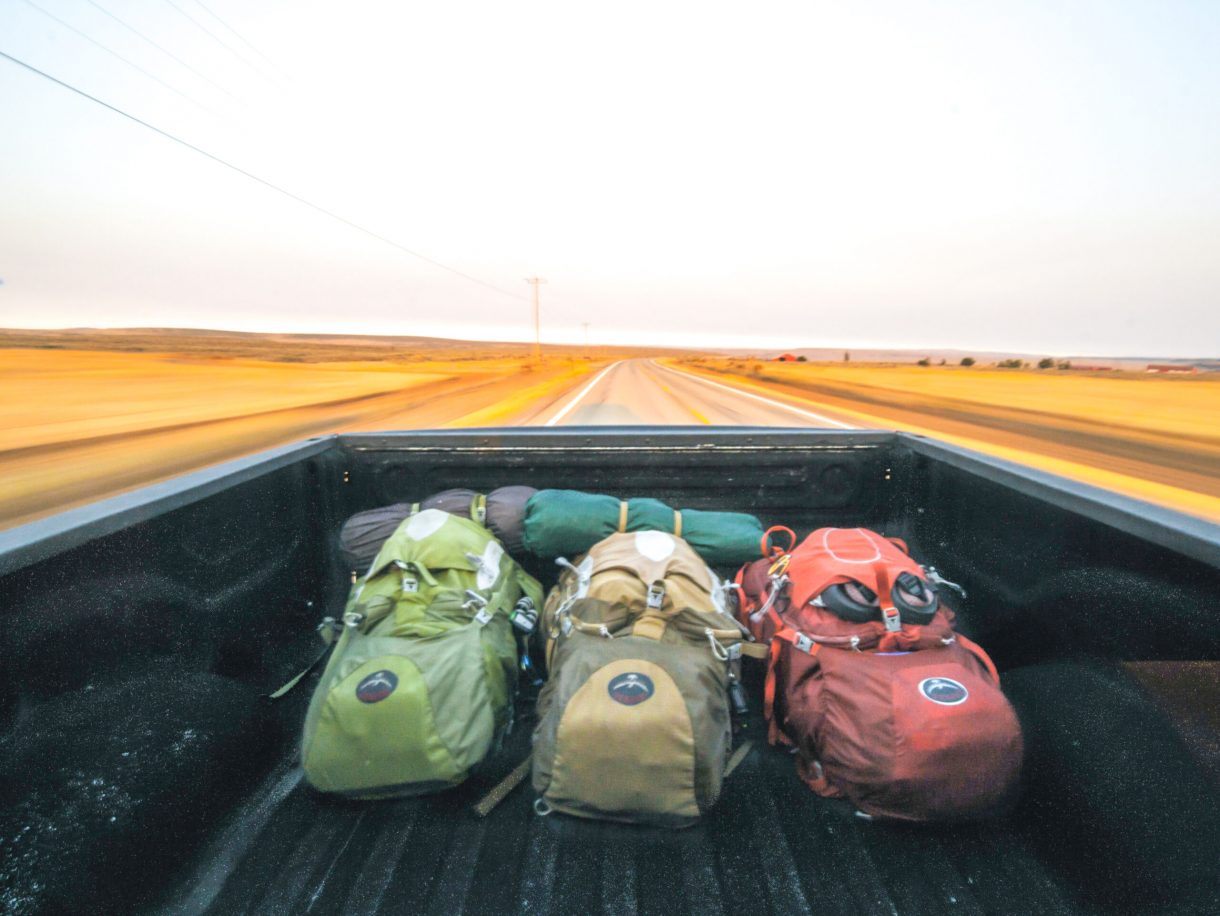 The eco-friendly travel packing list for backpackers [2023]
Packing light and packing less has transformed our travel experience and it can transform yours too. Less to carry = less stress. Packing less will also lower your carbon footprint, and making some eco-friendly swaps will ensure that you're minimising your impact on the planet as much as possible. This complete eco-friendly travel packing list will ensure you don't forget a single thing! It'll also show you how to pack everything you need in a 30 – 40L backpack (I promise I'm not insane!).
The Eco-Friendly Travel Packing List
This eco-friendly travel packing checklist includes everything you need to pack, no matter how long your trip is. Don't forget your passport and important documents too! For more advice on exactly what to pack, scroll down to see exactly what we pack on our travels. 
Adjust this list accordingly for hot and cold weather and for specific activities that you're planning on your trip. Use your common sense, if it's cold you'll want to bring a hat, gloves, scarf, thicker socks, possibly bigger boots if you plan to stay somewhere snowy. If you're heading to a warmer country perhaps you could add in some sunglasses, a sun hat, some more dresses or swap a pair of trousers for an extra pair of shorts. 
Luggage and Travel Bags
Main backpack (30-40L)
Day bag (10-15L)
Packing cubes
Money belt
Drybag
Travel Toiletries & Medical Kit
Quick-dry travel towel

Toothbrush

Toothpaste

Shampoo bar

Sunscreen

Lip balm

Mooncup

Paracetamol/Ibuprofen

Motion sickness tablets

Hand sanitiser

Prescription medication

Items specific to country of travel, e.g. Malaria tablets, mosquito spray
Travel Documents
Passport/visa(s)

Transport tickets

Personal ID, including a student ID card if you have one!

Money

Debit/credit cards

Travel insurance information

Emergency contacts and important addresses

Notebook and pencil
Clothing
Raincoat x1

Jumper x1

Puff jacket x1

Tops x6 (mix of vest tops, T-shirts and shirts)

Trousers x1 

Leggings x1

Shorts x1

Dress x1

Underwear x8

Socks x5

Swimwear x1

Sleepwear x1

Trainers x1

Sandals x1
Travel Tech
Phone

Camera

Chargers

Spare memory cards

E-Reader

Headphones

Travel adaptor

Powerbank
Travel Essentials
Water-to-Go bottle

Beeswax wraps

Swiss army knife

Reusable canvas bag

Head torch
Want to download a free eco-friendly travel packing list? Just hit the button below and save it to your desktop or print straight away!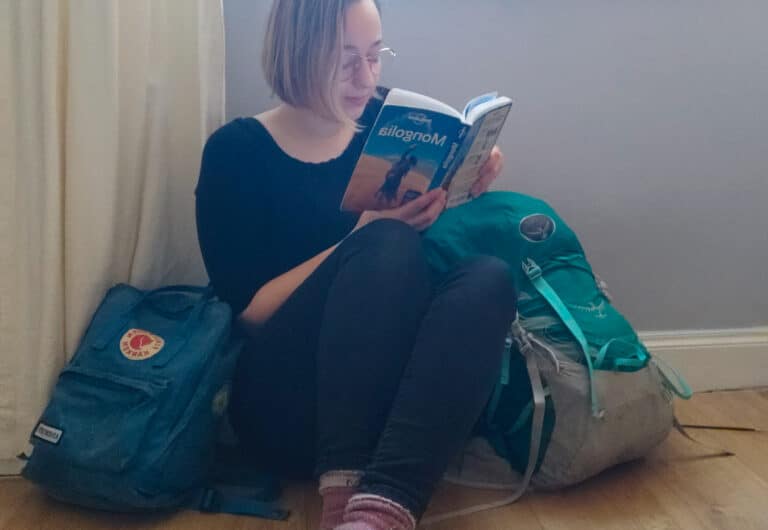 "Pack light move fast!". That was my family's motto growing up, and it's stuck with me. I am a huge advocate for packing less. Packing light gives you more energy to explore. You won't always be worried about where to drop your bags, having to head straight to your hostel, or running around trying to find a left-luggage as soon as you arrive in a new place. Instead, you'll have the freedom to dictate your own adventures, not be dictated by the weight of your backpack.

You always need less than you think you do. That's true for travel, and it's probably true in life as well.
Here are our top tips for packing light
Choose the right size backpack for your trip. No matter what size backpack you choose, you'll fill it. Take into account the climate, what activities you're planning, and if you want to leave room for souvenirs. I usually take a 16L backpack for short trips (1-4 days) and a 30L for anything longer unless I'm planning activities that need a lot of equipment. 
Work out how much you can comfortably carry. The maximum I can comfortably carry all day is 7 – 9 kg. If you can't carry it or struggle to lift your bag, it's too heavy. Don't expect anyone else to carry your backpack or your things for you either.
Write a checklist. Work out everything you'll need for your trip and cross things off. Stick to your list so that you don't fall into the trap of 'ooohh I need to bring this!' (happens to the best of us, me included). Get a free travel packing checklist here.
Think about what kind of traveller you are. Know your travel style. Don't pack for every situation, pack for the situations you're likely to end up in. If you're a hiker, bring your boots. If you like going to parties or fancy restaurants remember to pack nicer clothes. Cross off any gear from your list that doesn't fit with the kind of traveller you are. Unless it's a swimsuit. Always bring a swimsuit. 
Reduce weight but optimise function. If you're buying new items go for well-designed ones. Opt for items that have multiple uses because this reduces weight and complexity. And when you're packing clothes, layer layer layer! If your clothes layer, you'll be prepared for every climate.
Swap heavier items for lighter ones. Bring an e-reader instead of books. Swap a beach towel for a travel towel. Pack travel-sized toiletries instead of full bottles. And for goodness sake, leave the hairdryer! Most hotels have one, and if you're heading into the wild, I promise you no one will care. 
Just buy it there! Remember, most of the time (unless you're heading into the deep wilderness) you can buy the things you need on the way. Toiletries, an extra jumper, spare underwear, new socks. Most countries will stock the necessary items. ​
This post may contain affiliate links (yay for transparency!) This means that I will earn a small commission, at no additional cost to you, if you click the link and choose to buy the product. I only link to stuff I have personally bought and found useful and never endorse crap. Your support helps keep the site going, thank you!