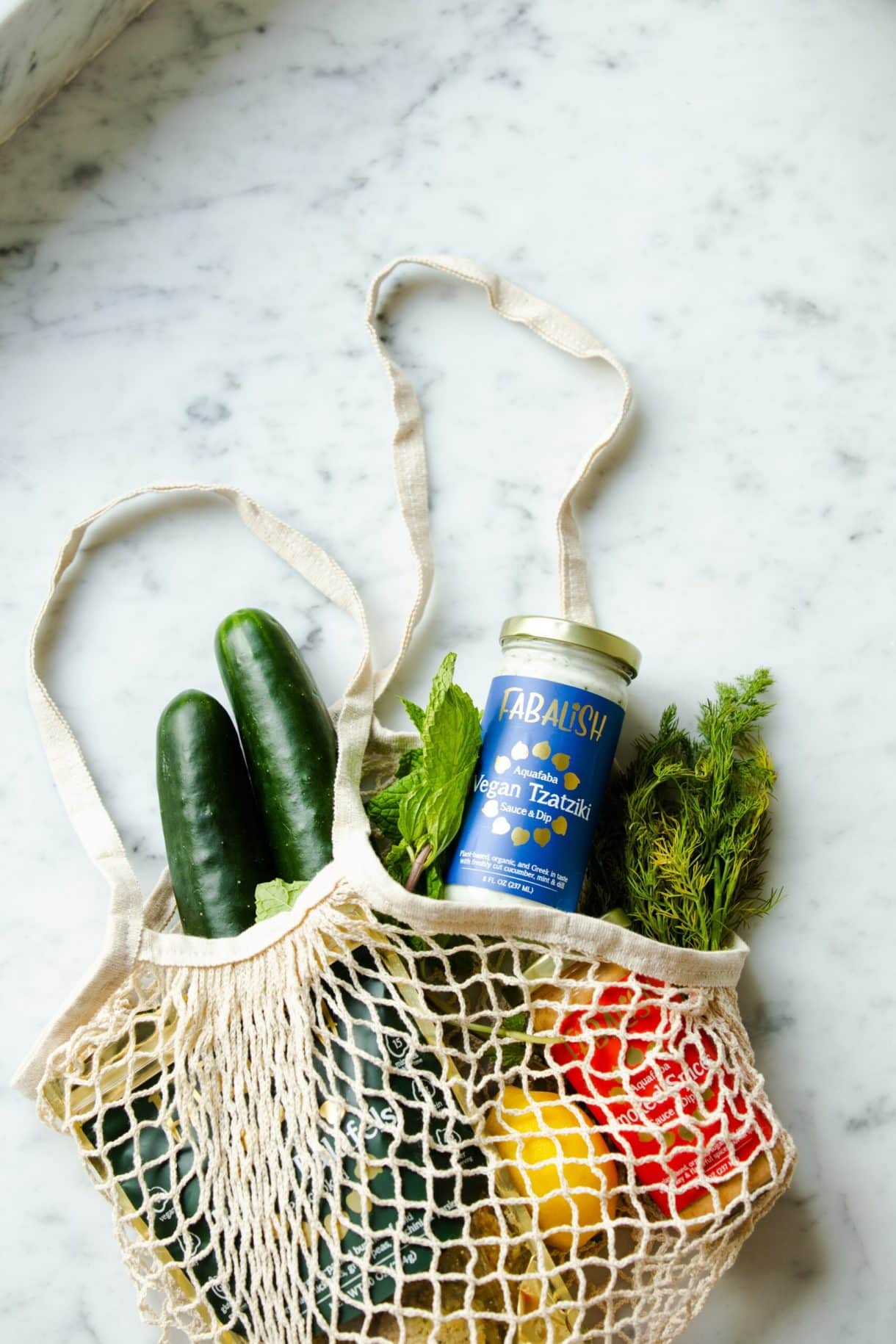 10 sustainable travel swaps to pack on your next trip
Want to be kinder to our planet but don't know where to start? Check out these 10 sustainable travel swaps to pack on your next trip!
Zero Waste Week has just finished. It is an annual campaign that takes place every year during the first week of September to raise awareness about the environmental impact of waste. 
The campaign lasts for one week and can be surprisingly easy, whether you're at home or on the road. All it takes is a little preparation and forward planning. Long term, the campaign asks us all to consider if we can do better to reduce our waste for good.
Can we do better? The answer is normally yes. In a world literally drowning in plastic, there are so many small easy swaps that can make a huge difference. 
These tips can be just as easily applied to our everyday lives as they can to travel. Hopefully they can empower us to reduce our own waste and change old travel habits every time we pack our rucksacks. Read on for the best sustainable travel swaps for your next holiday. 
A lot of essential zero waste items we already have such as a reusable coffee cup, water bottle and canvas tote bag. We don't need to go out and spend lots of money on sustainable swaps, it's better for the planet for us to use what we have. 
Throwing these things in our backpack is second nature now. These sustainable travel swaps might not seem like much but over time, it'll add up and reduce our impact on the planet. They save us money when we travel too!
10 sustainable travel swaps to pack on your next trip
These sustainable travel swaps will go a long way to helping us become more eco-conscious travellers. We don't need to go out and buy brand new things. The most sustainable option is the one we already own and I bet we could make a few of these changes immediately.
Swap out plastic water bottles for a reusable one.
We don't buy endless bottles of water at home, so why should this change when we travel? Most of us already have a reusable water bottle lying around. The most eco-friendly option is the one we already own, whether it's a colourful Klean Kanteen or the beaten-up bottle we grab on our way to the gym.
But what can we do when the water at our destination simply isn't safe? We use Water-to-Go! This is the first thing we pack for a trip as the NASA-technology filter removes up to 99.9999% of all microbiological beasties from fresh water. With this, we can drink from lakes, rivers, and straight from the hotel bathroom in any country without worrying about getting sick. And it works! We took this on our Annapurna Circuit Trek, camping on the Mongolian Steppe and hiking in Europe and we've never come down with the all-too-common travellers' tummy troubles.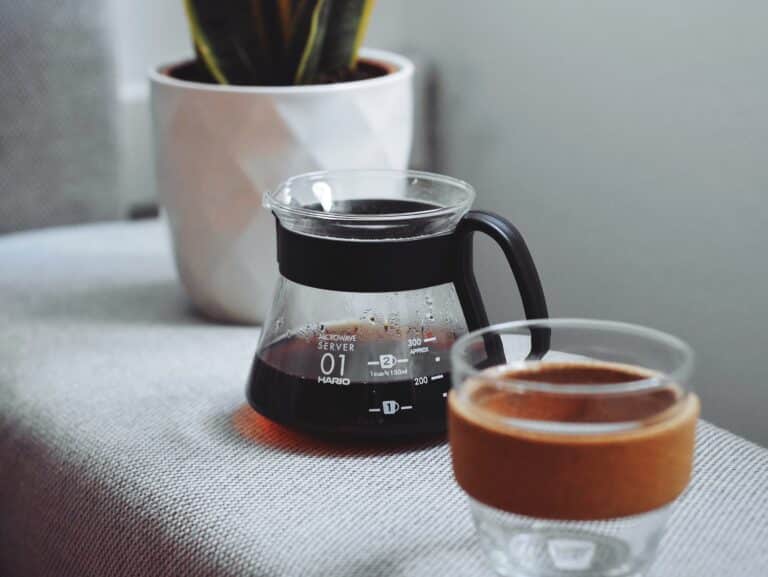 And swap those disposable coffee cups too.
Got to grab your coffee fix before hitting the town? Remember to pack a reusable one. Again, the most sustainable option is the one we already own. We use a Swig cup as it's insulated, so it keeps our drinks hotter for longer. Keep cups are also great because they are 100% Plastic Free.
Save money whilst saving the planet! For those of us on a budget, many coffee shops offer discounts to customers who bring their own cup so we can save money too. Additionally, reusable cups often have a lid that'll stop spills whether we're being jostled on a train, or running for a plane.
Stop food waste with a reusable container.
We throw away so much good food each year, while too many people go hungry. Even in the UK, 8% of people have gone more than a full day without eating due to financial issues. So we bring a container and take our leftover food back with us to eat the next day. As well as saving food from waste, we also save money! We recommend this stainless steel bento-style box. 
Swap plastic wrap for beeswax.
Don't have room for a reusable container? We often travel hand luggage only so that's not always a possibility for us either. Enter beeswax wraps. Made from organic cotton coated with beeswax, organic beeswax wraps are an alternative natural food wrap with antibacterial properties. They take up barely any space in our bag and can be used to wrap up food on the go. There's even a vegan-friendly version!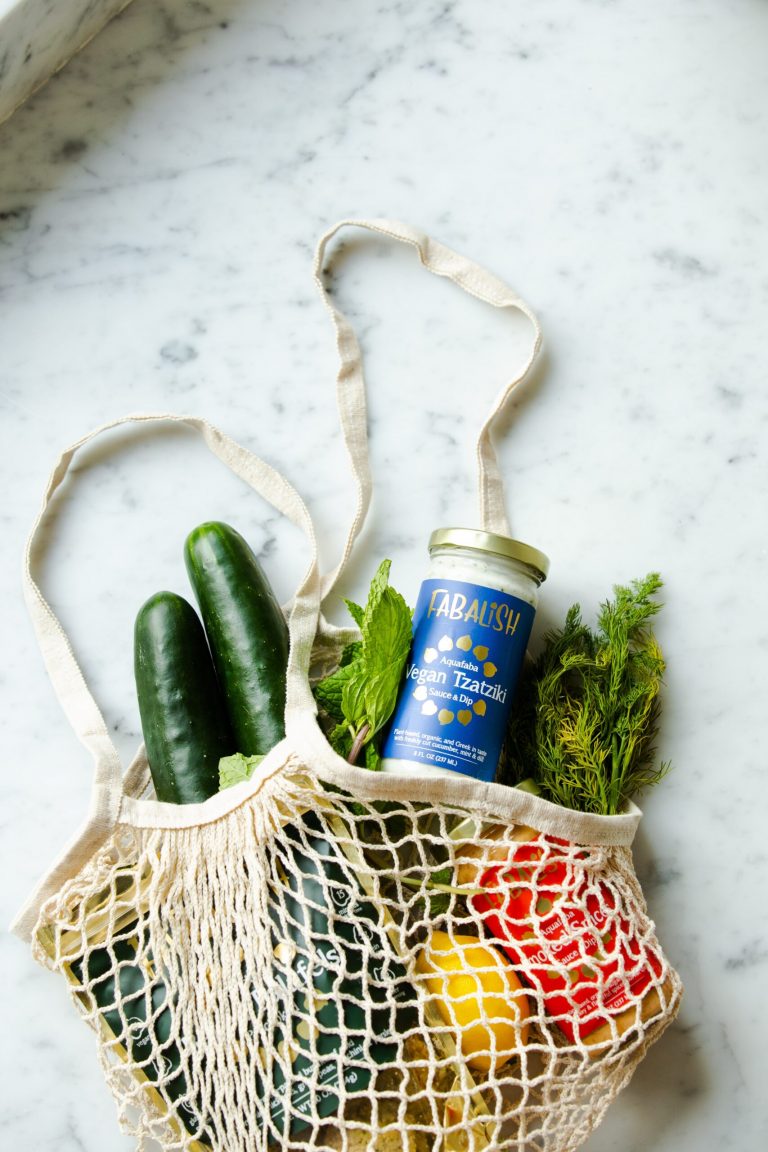 And don't forget your canvas bag.
We want those memories of our holiday to last for years, but 500 years is far too long. Plastic bags can take that long to biodegrade so we keep a reusable shopping bag folded up in our backpacks. It's always there whether we need to bring food home from a local market and right at the moment we find that perfect souvenir!
Swap single-use straws for a metal one
Sit on the sand and sip drinks in style with a reusable metal straw. We all love a beach cocktail but language barriers can often get in the way when asking for no straw; many cultures simply don't understand why. We like to bring our own metal straw to show the waiter which helps ease the language barrier and avoid pesky plastics.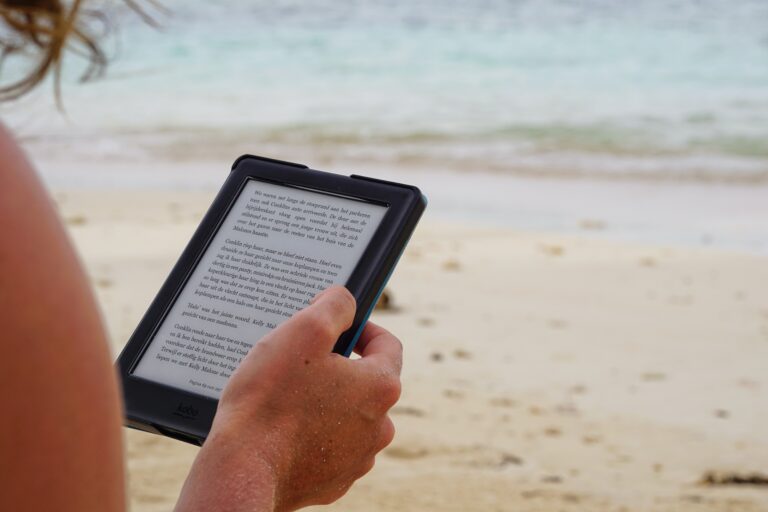 Swap brand new books for something better
We love to read, but we don't love to think of all the trees that have to be cut down to make our favourite books. Our solution: swap new novels for ebooks and audiobooks. To avoid cutting down more forests, we also pick up our holiday reads pre-loved. 
These options are also more budget-friendly, meaning we can save our precious pennies for experiences to remember, such as paragliding or scuba diving. E-books are cheaper than their paperback counterparts and we can bring more without taking up precious backpack space – essential for those long train journeys! Hostels are great places to pick up a pre-loved paperback, often featuring unofficial book swap corners. And of course, we can always rely on our favourite charity and thrift stores. 
Protect yourself and the seas with reef-safe sunscreen
Climate change and pollution are slowly damaging the health of coral reefs around the world, which in turn can affect the ocean ecosystem.
So let's protect ourselves and protect the seas! If we plan to swim, surf or snorkel, the best way to stay safe from the sun is to cover up with clothing (we use old t-shirts over our bathing suits because, friends, I will BURN regardless of the sunscreen I use).
Let's also swap that sunscreen for a reef safe option. Look out for a mineral sunscreen with "non-nanotized" zinc oxide or titanium dioxide and try to avoid sunscreens containing oxybenzone and octinoxate which are the most damaging chemicals.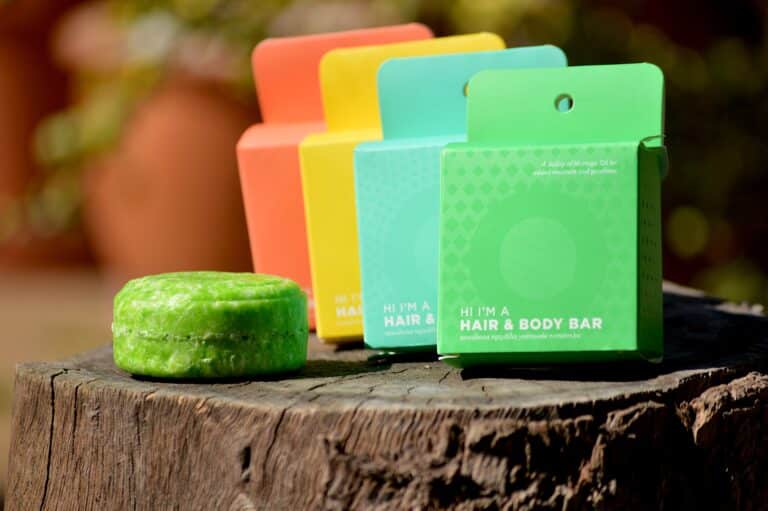 Swap liquid toiletries for bars
Using solid bar versions instead of liquids cuts our waste dramatically and there is every reason to make this switch if you're a traveller. This is one of my favourite sustainable travel swaps.
Solid bars are easier to transport, there's no danger of a suitcase shampoo explosion! They don't count as liquids when flying hand-luggage only, take up less space in our bags and last much longer. They're small, lightweight and stop us using the tiny toiletries provided by the hotel room, which are really just an excuse to make plastic. 
Make the switch to menstrual cups
This one's for my people with a uterus. An individual uses 11,000 disposable period products in a lifetime and many of these have hidden plastic and chemicals which can take up to 500 years to biodegrade.
It's hard to find a downside to menstrual cups. They're eco-friendly and only need emptying every 12 hours. Gone are the days of searching for a toilet in a foreign country, I can simply insert my cup in the morning, have a day full of adventures and not worry about it until I get back to my hostel. They take up minimal space in my backpack, I never have to worry if I've packed enough and I save a bunch of cash each month because one silicone menstrual cup lasts for years. 
Not sold? Organicup works to lift the taboo surrounding periods and works to end period poverty. Get one here. 
Why is this so important?
Many countries all over the world have less sophisticated disposal infrastructures than we do. Maybe they don't recycle. Or perhaps they burn their waste. And unfortunately, it's usually the most vulnerable areas that can't cope with the amount of plastic tourists use and throw away every day. These are areas we should be protecting and preserving for future generations to enjoy.
Tourism is a huge income around the world. Often presumptions are made about what tourists enjoy. Places assume, for example, that we expect plastic straws in every drink. Or that we will only drink bottled water. We can't make excuses for single-use plastics any more. We must be mindful of our waste in our daily routines and while travelling.
Even in the UK, a whopping 91% of plastic isn't recycled. We can't rely so heavily on recycling. The more waste we can avoid at home, or when we travel, the better.
"There's no such place as away". All waste produced on this planet must go somewhere. "Away" isn't some magical place we don't need to worry about; it's landfill, an incinerator, the bottom of the ocean, in the stomach of a fish.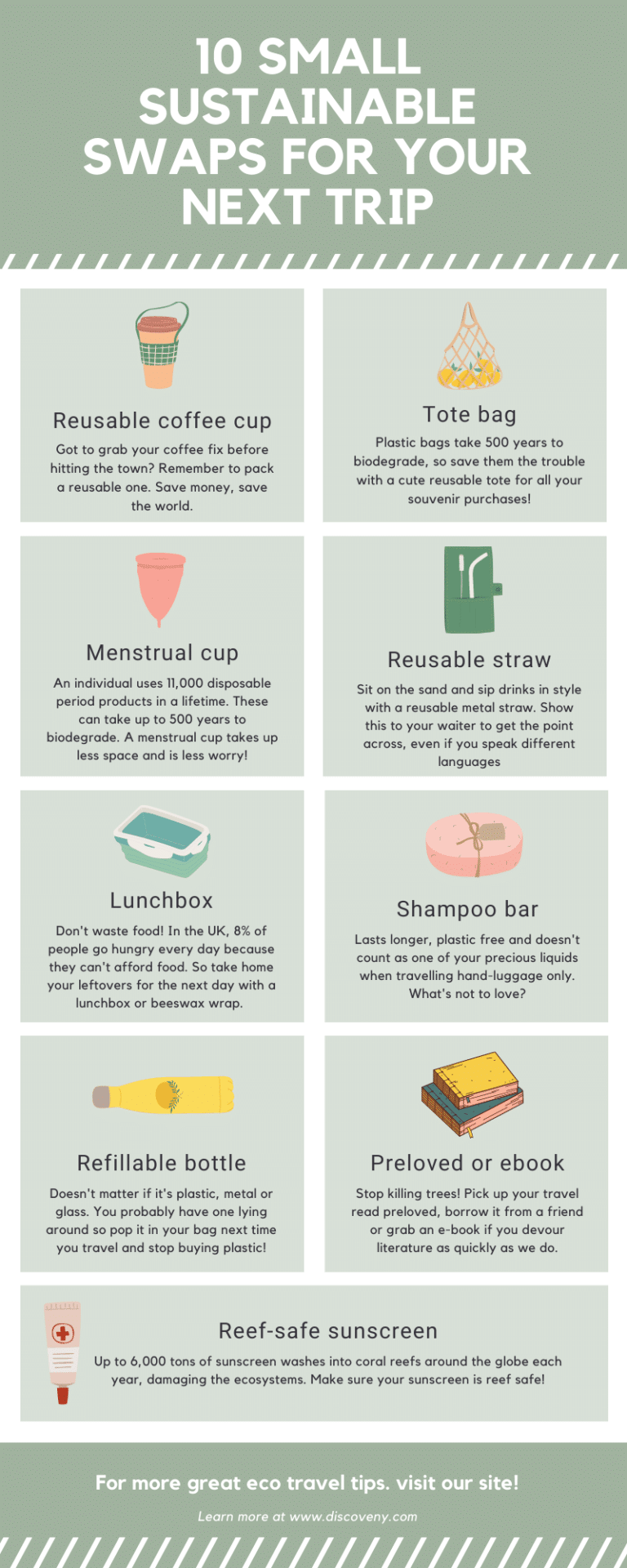 Want more sustainable travel tips? Browse our collection here.
What's your favourite sustainable travel swap? Share your opinions in the comments section below or drop us an email here.
This post may contain affiliate links (yay for transparency!) This means that I will earn a small commission, at no additional cost to you, if you click the link and choose to buy the product. I only link to stuff I have personally bought and found useful and never endorse crap. Your support helps keep the site going, thank you!