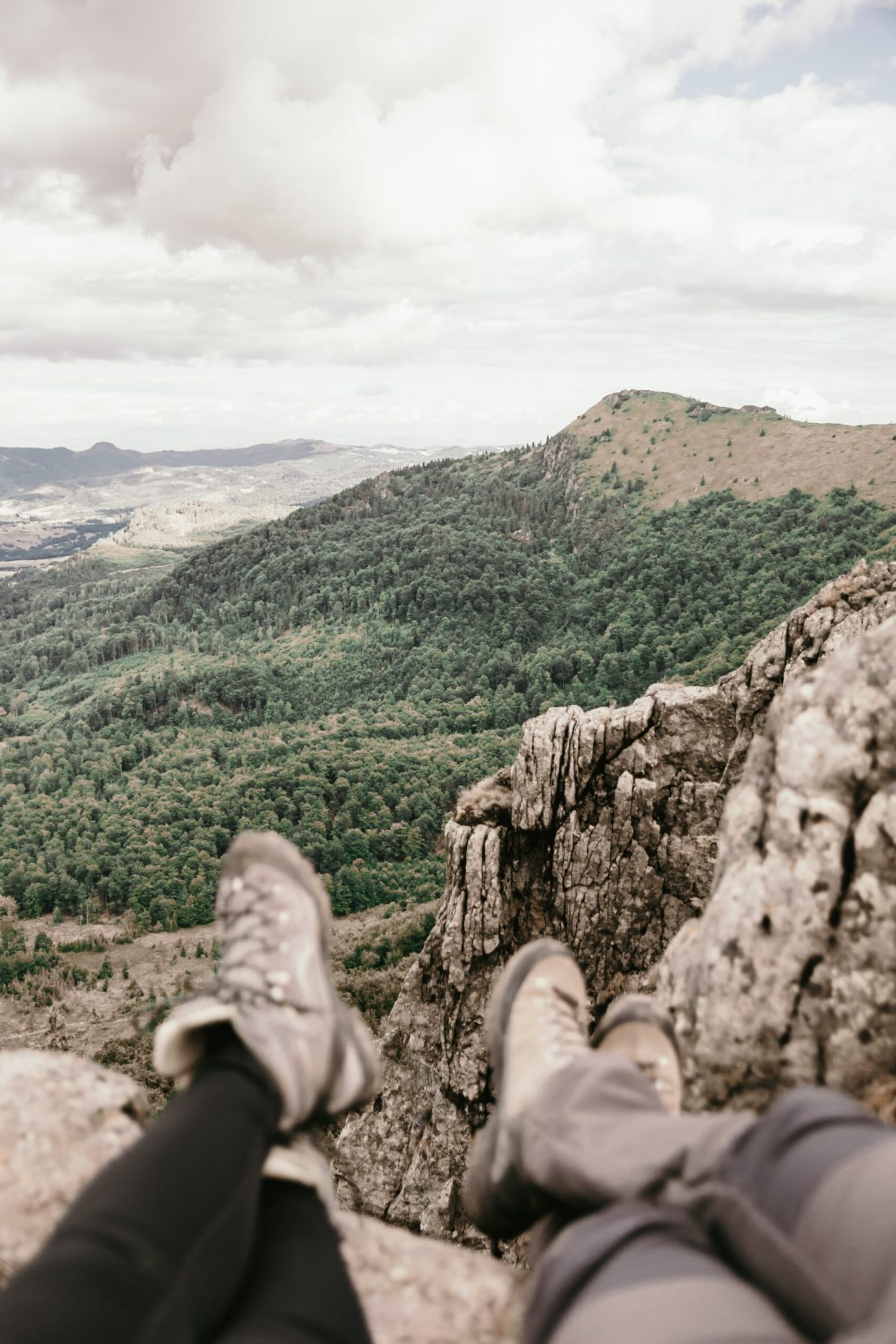 7 Tips for Eco-Conscious Hikers
It's fun, it's free and it keeps you fit – hiking is undoubtedly one of the most enjoyable activities you can do when travelling the world. Yet no matter where you hike, you should have the utmost respect for the natural world around you. By following these tips for eco-conscious hikers you can ensure natural beauty remains unspoiled for future generations to enjoy.
Here are
seven simple tips for eco conscious hikers to
respect the environment
when
on a hike.
Buy Good Kit, Make it Last
We're all guilty of getting sucked into advertising but we really don't need new, shiny kit each season. If your gear has a few miles on it but still works fine, keep using it! Consider repairing whatever can be fixed, often it's just a spare part or a few stitches and your kit will be good as new again. 
Sometimes we do need to replace items, no matter how eco-conscious we are trying to be. Think about buying second-hand or swapping gear with other hikers, it's kinder on the planet and on your wallet. What doesn't work for you might work perfectly for someone else! If you choose to buy new kit, support ethical companies with the planet in mind. I like Patagonia, Finisterre and Mountain Hardwear for new gear.
I've had the same rucksack, rain-coat and down jacket since 2014 when I trekked across the Canadian Rocky Mountains. I've repaired and re-waterproofed them both several times and they're in great condition – it's kind of my trademark look!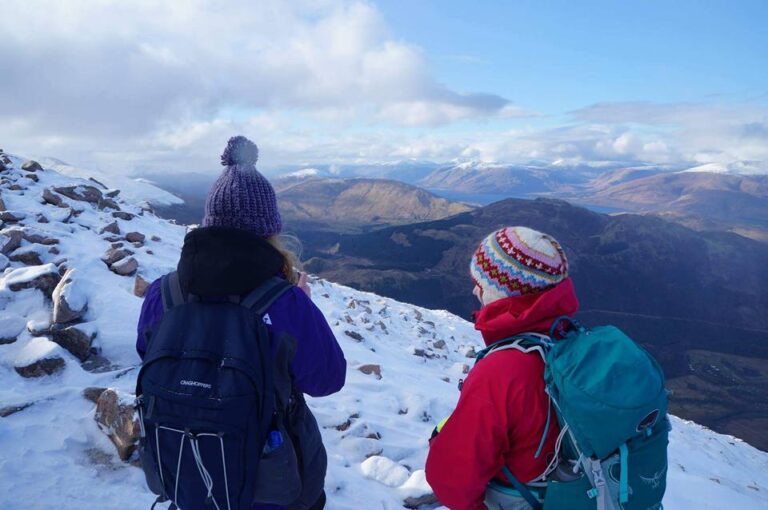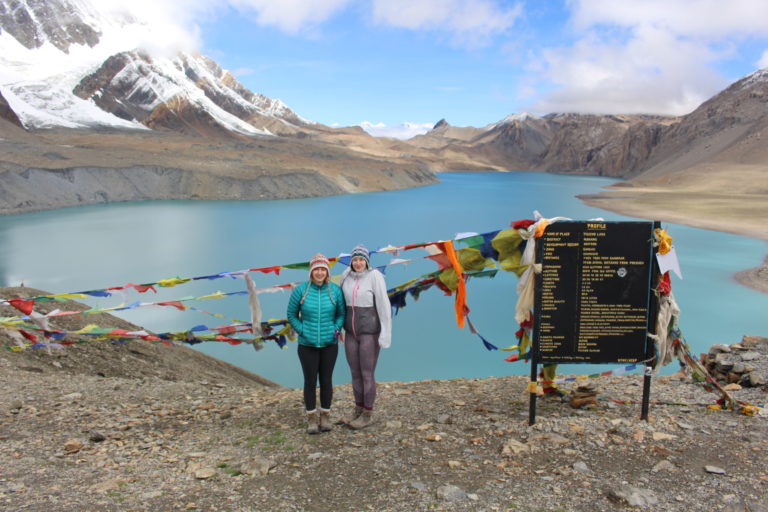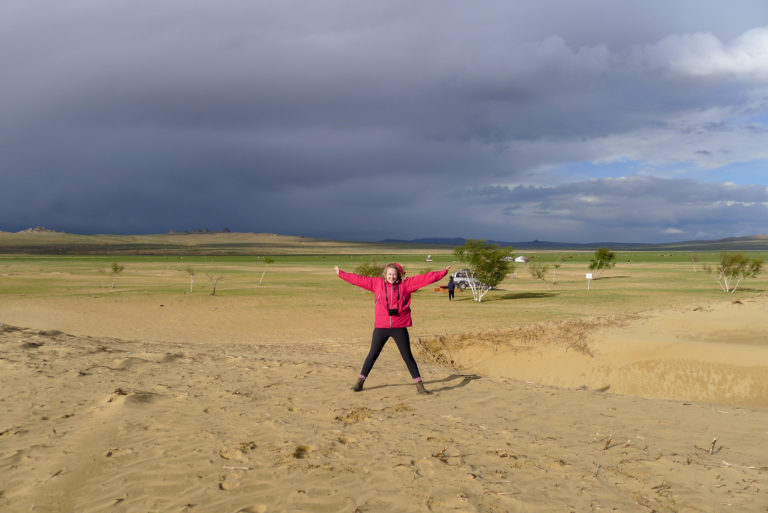 Adventures of the pink raincoat and blue down jacket, 2014 – 2020
I mean really local. Where can you go that's within walking distance of your own home? One of my favourite tips for eco-conscious hikers wanting to minimise their footprint when hiking is to explore your own country. Strap on your hiking boots, grab your pack and take the bus or train somewhere new and unexplored. In the UK, The Peak District, South Downs and Brecon Beacons are easily reachable by train from London and have some great hikes.
Four recent hikes in the UK
Hiking on your travels can be a wonderful adventure. If you need to hire a guide or porter think local, they know all the best trails and spots, plus they can keep you safe on your trek. Remember to support the shops and cafés you might see along your route. Supporting the local economy is often a major part of respecting the natural environment as long as that economy works respectfully. A growing awareness in beauty spots and conservation areas means most companies understand that respecting and protecting the local environment is in everyone's best interests, but remember to check you're using a reputable business. 
To leave no trace we need to do whatever we can to not cause erosion around the paths we hike on or to create any damage where we walk or camp. Leaving the trail, even just to walk around a puddle, erodes and tramples the plants either side. Over time, this can destroy flora and disrupt wildlife habitats.
You should also stay on the trail for your own safety. Leaving the trail is taking safety into your own hands. Even the most prepared hikers can find themselves lost on a foggy hillside as the cloud rolls in, or hurt themselves in a simple fall. A hiker injured off the trail is more difficult to find and rescue.
With the growth of social media and geotagging, many people choose to go to the same beautiful spots they see online. Just imagine it. You've seen the picture on social media, walked for miles, hiked up a mountain and you finally arrive at that perfect isolated spot… only to find a queue of people waiting to take the very same photo. 
For me, jostling for a photo takes away the very joy of being in nature. It's not fun or peaceful and nine times out of ten, your scenic photos are ruined by others trying to take exactly the same shots. In addition to this, the eco-system simply can't handle the influx of people. Plants get trampled, paths become wider and rubbish piles up.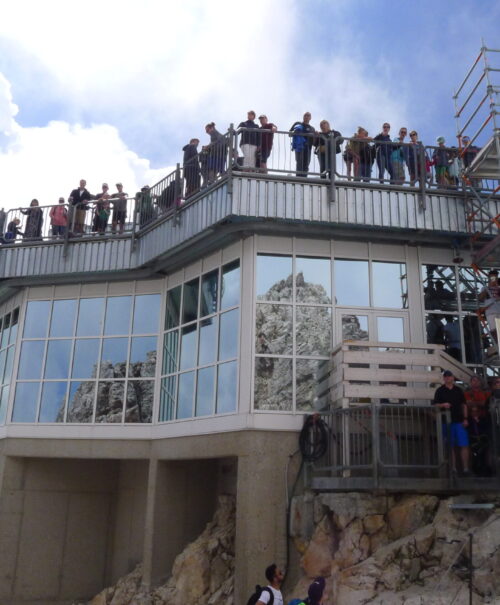 There are so many beautiful places on this planet, why keep visiting the same ones when they won't survive the number of hikers. One of my tips for eco-conscious hikers is to reconsider popular hikes. Take the road less travelled and come home with better photos and a sense of peace.
If there is a popular spot you really want to see, consider visiting 'off-season'. You may even find you have a better experience with less people. Spacing the load of hikers over long periods of time allows the trails time to recover.
Hiking 'off-season' is also more budget friendly. Guides and accommodation are cheaper which is  why I choose 'off-season' hiking. I've hiked Morocco's Mount Toubkal in the dry June heat and trekked Nepal's Annapurna Circuit in Monsoon season – both experiences were amazing and I had the summit to myself. 
It may seem romantic to live off the land when trekking, but in fact this can massively increase your footprint. If everyone on the trail started fishing, foraging and finding firewood, there would be no wilderness left to enjoy. Anyone hiking should leave no trace: this involves bringing everything you need and taking it away when you go home.
Tips for eco-conscious hikers would include making simple switches to minimise the things you need to pack. Investing in a water-to-go filtration bottle means you'll never buy plastic bottles again as you can just fill up at any freshwater source (I use one on all my treks and it's great). Making simple waste-free switches such as bringing your own cutlery set and swapping to an all-purpose soap for body, clothes and dishes also limits the amount of waste you create.
Many developing countries, such as Nepal, do not have the waste disposal infrastructure to deal with the number of hikers they receive. This leads to river pollution and toxic air as locals burn rubbish to get rid of it. Don't be part of the problem, take your rubbish away with you and dispose of it safely. Better yet, make less waste to begin with.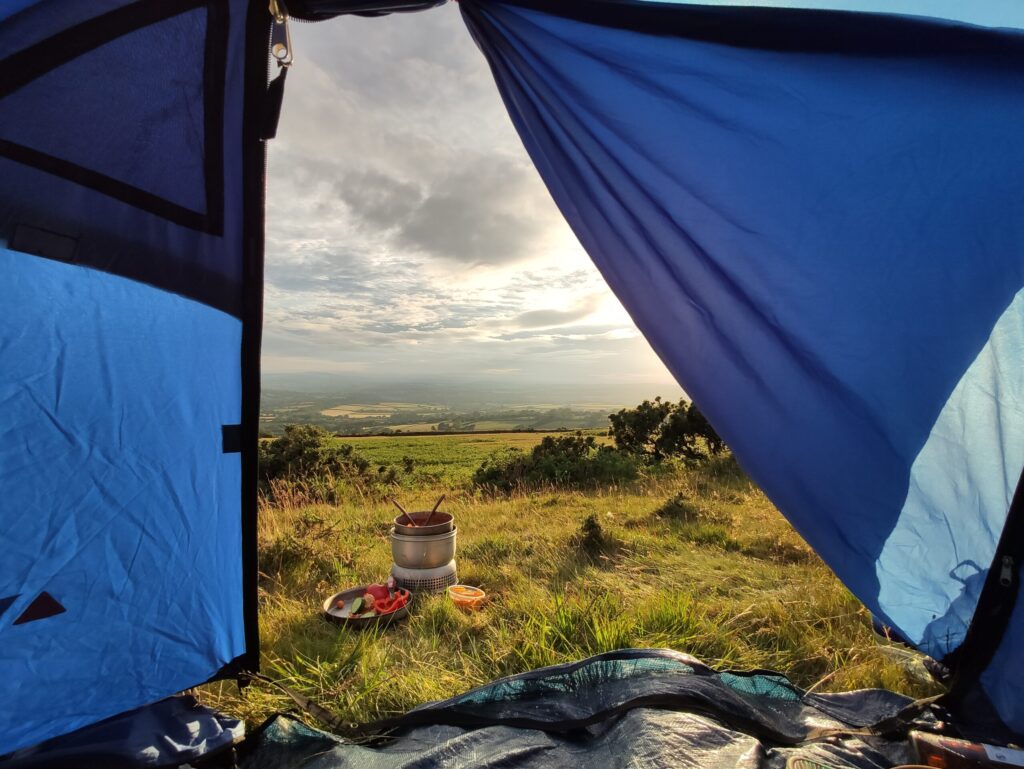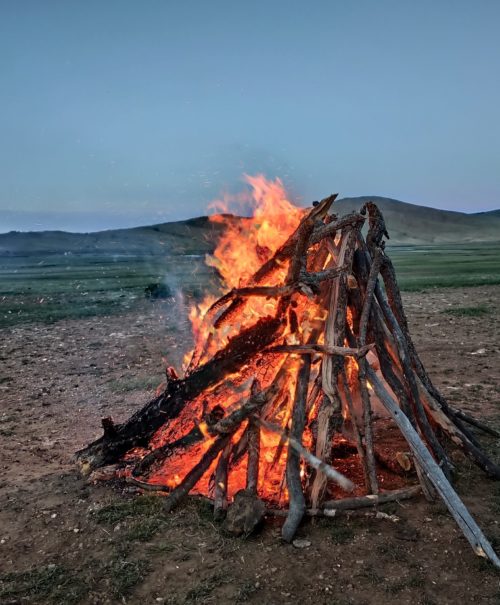 Many National Parks and hiking areas have a ban on open fires, and for good reason. An uncontrolled campfire easily becomes a wildfire, causing long-lasting damage to the air, eco-system and habitat of humans and animals. Sitting around a fire is the epitome of camping but other than being cool to hang out next to with your friends, it's not the best heat source or cooking platform. 
Tips for eco-conscious hikers would be to invest in a safer way of cooking. Camping stoves such as  Trangia or Jetboil make good alternatives for cooking and buying the right clothes, sleeping bag and tent can make sure you stay warm. Controlled fires, with permission, are great fun. If you choose to have a camp fire, make sure it are fully extinguished after use and don't leave it unattended.
REMINDER: Smokers, don't throw cigarette butts on the floor, extinguish them and take them home.
Think about Natural Waste
Food waste and human waste – it's all biodegradable, right? Well… yes, it is. But you still should pack it out with you. 
A good tip for eco-conscious hikers is to take home your food waste. Biodegradable food waste may contain seeds which can introduce non-native plants to an ecosystem. These can out-perform native species and over time, remove them from the area, as they compete for nutrients and space, which can in turn affect wildlife as the plants they eat may no longer be in the area. Leaving food waste also encourages animals to scavenge. Over time this leads to animals, such as bears, to associate humans with easy food. This is a big problem in many areas, particularly National Parks in the USA.
It might seem natural to go to the toilet in the woods, but there are still some considerations. Ensure that you go at least 100m away from a water source to avoid contaminating it. The bleach in toilet roll can damage the environment so this should be packed out with you. There's a great guide on doing your business when hiking here. 
Sanitary products should be taken home too. Wet-wipes are great for washing in the wild but eco-conscious travellers should replace these with a reusable flannel. People who menstruate should also take all their waste home to dispose of, especially in areas with bears. If you menstruate, you may want to consider switching to a menstrual cup to stop waste completely (I use OrganiCup on all my adventures and I really recommend it).
Follow our daily adventures on Facebook and Instagram
This post may contain affiliate links (yay for transparency!) This means that I will earn a small commission, at no additional cost to you, if you click the link and choose to buy the product. I only link to stuff I have personally bought and found useful and never endorse crap. Your support helps keep the site going, thank you!