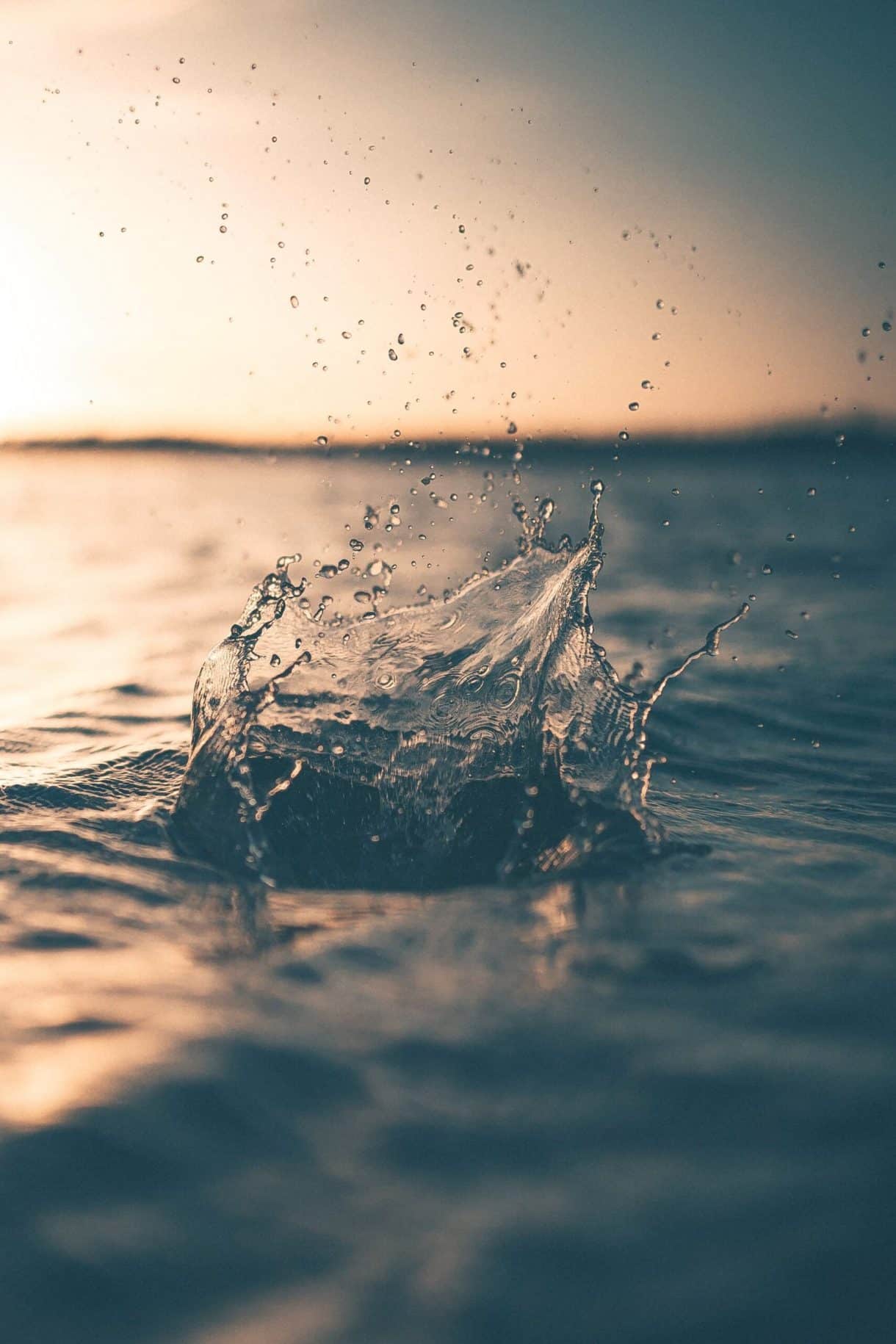 Water-to-Go Travel Filter Bottle Review
We've sung their praises on the blog before, but we're finally sitting down to write this review of our Water-to-Go bottle. We want our fellow travellers to understand what it does well, what it doesn't do so well and the realities of accessing clean drinking water on the go. Hopefully, our experiences will help you decide whether a travel filter bottle is a worthwhile investment for your next trip!
Becoming more sustainable and responsible in how we travel is so important. I've said it before, but if we don't change how we travel, there won't be a world left to explore. 
There are so many ways to travel more sustainably, from reducing your carbon emissions to reducing your plastic waste. We're all on a learning curve. It's not possible to get it right all the time, but we can constantly improve by learning about the negative effects of our adventures and making simple swaps in how we travel and what we bring with us to avoid those. 
Tap water isn't safe to drink in many countries. Like many travellers, we used to buy countless numbers of plastic bottles, believing there was no alternative. We're adventurous souls, yet we found ourselves lugging around heavy, two litre bottles of water. If we were heading into the wilderness, we'd have to use disgusting purification tablets or faff with a fiddly filter just to get a drink.
Enter Water-to-Go. This travel filter water bottle is one piece of travel kit that we now don't leave home without. It has allowed us to significantly cut down on our plastic waste, as well as save a lot of money on the road. Whether we want to fill up from a river on a hike, or simply want to ensure that water from a public bathroom tap is drinkable, Water-to-Go has given us access to safe, clean drinking water around the world.
There are three bottles available. We use the 75cl Water-to-Go bottle (pictured above) retails at £27.99 on their website. This is what our review will focus on, as we haven't tried the others. 
There's also a 50cl option at a slightly cheaper price of £14.99, and the new 75cl Active bottle at £29.99.
All three bottles use the same 'unique 3-in-1 Filter Technology to remove up to 99.9999% of all microbiological contaminants from any non-saltwater source'. This means that the filter removes bacteria, viruses and protozoa that cause waterborne illnesses. The bottles also filters out heavy metals such as lead, and chemicals including chlorine and fluoride, providing you with safe, clean drinking water no matter where in the world you find yourself.
The small, screwable filter inside the 75cl bottle safely filters 200 litres of water, the 50cl version filters less. If you drink the recommended volume of two litres a day, the 75cl filter will last for three months. They can be replaced for just £10.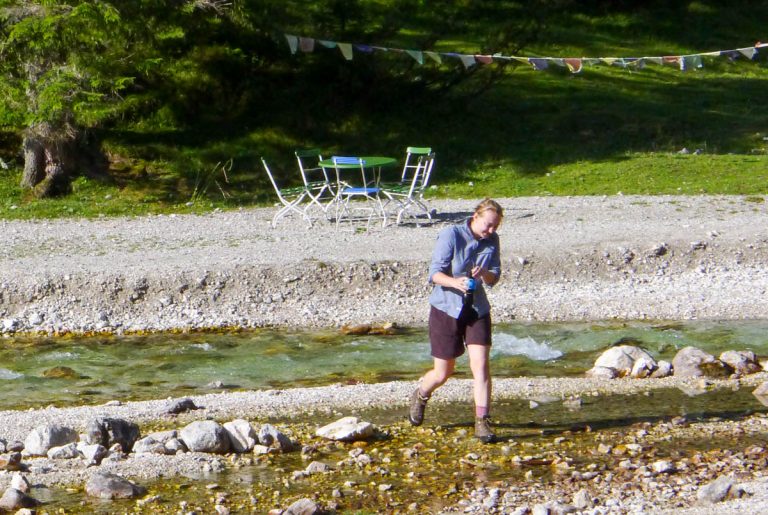 What is a Travel Filter Bottle?
Quite simply, a travel filter bottle allows you to access clean, safe drinking water wherever life takes you. Using NASA-technology filtration, you can fill up your bottle from any non-saltwater source and drink in complete confidence that it won't make you sick. Travel filter bottles mean that you can fill up from a lake, a river, your hostel or a dodgy restaurant bathroom – literally anywhere – and not get sick. 
Travel filter bottles are
better for your budget
, as you don't have to buy bottle after bottle of water. Using a filter bottle allows you to get off the trail and be
more self sufficient
when you travel as you don't have to rely on being close to civilisation for your water supply. 
A travel filter bottle will also significantly reduce your consumption of single-use plastic. Not only is this better for the planet, but it reduces the negative impact of tourist waste in in countries that may not have the infrastructure to deal with it.
However, it's important to note that some filtration bottles don't remove viruses, which are common in much of Asia, South America, and Central America – they're just too small! This means you could still get sick from diseases such as infectious hepatitis or poliomyelitis.
The bottles by UK business, Water-to-Go, and US business Grayl are two that we know safely remove waterborne viruses in addition to other contaminants, ensuring your water is completely safe.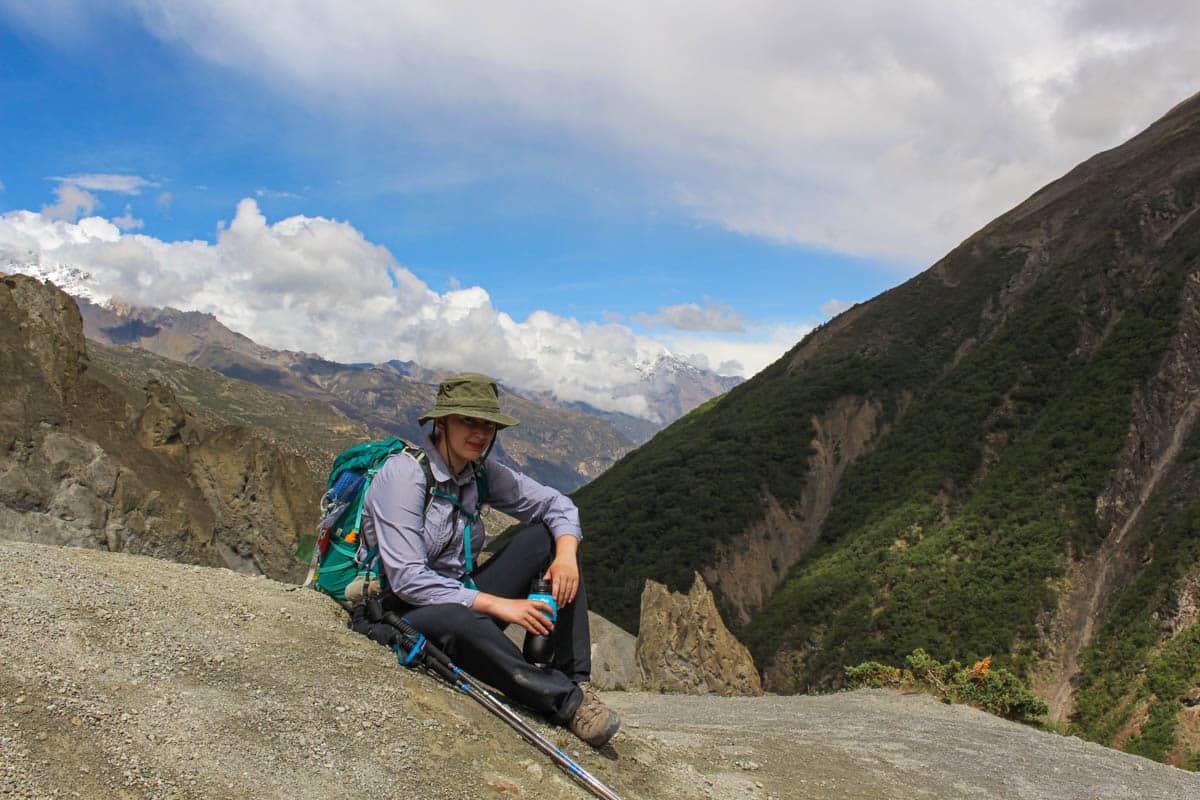 Where have we used our bottles?
We've used the same 75cl Water-to-Go filtration bottle for over four years and across three continents. After the first few hesitant sips from rivers on hikes here in the UK, our Water-to-Go bottles have been the first thing that we pack on our travels. 
We've journeyed with our Water-to-Go bottles through countless countries. We've filled them up from the highest freshwater lake in the world in Nepal, from muddy rivers in Vietnam and in a dodgy hostel in Dublin. Our bottles were essential in Mongolia, where we wouldn't see a soul (or a shop) for days at a time and we've avoided having to lug around plastic bottles when hiking, such as in Mount Toubkal in Morocco. 
When we travel with our Water-to Go-bottle, we don't have to worry about not having access to water (unless we ever venture into a desert, then i'll make sure we have a contingency plan). In the countryside, we can fill up from natural water sources; rivers, waterfalls, springs and lakes. In cities, we can drink safely from fountains, plus taps in random restaurants, hostels, public squares and airport bathrooms. 
We've filled up from all sorts of questionable sources with our Water-to-Go bottles but we've never had a single water-related illness or negative health effect. It's been years since we've gotten sick whilst travelling. 
Less time being ill = more time having fun, right?
The 75cl bottles easily squeeze into the side pocket of most rucksacks (not my Fjällräven Kånken though – how annoying.). They are hard-wearing and can withstand the knocks and bumps you'll likely encounter on your adventures. The BPA-free black plastic is difficult to damage through day-to-day use – ours have a few scuffs but after four years of use, we don't blame them! 
They are also incredibly easy to use. Simply screw in and activate the filter and you're good to go. After that, Water-to-Go bottles work just like a normal drinking bottle; unscrew the lid; fill up; screw the lid back on; take a large, refreshing sip. It's impossible to mess up.
Our bottles are now part of our everyday travel kit, no matter where in the world we find ourselves. It feels amazing to fill up from an icy waterfall or river when on a hot and sweaty hike. As long as the source isn't salty, we can have clean, fresh drinking water wherever we are. 
If we're travelling for more than three months, we remember to pack one of the brand's tiny and lightweight filters. They barely take up any space in our backpacks! It's also important to note that the bottle can only filter what's inside it, so if the drinking spout gets dirty or contaminated with dirty water, we could still get sick. We avoid this by washing out our bottles regularly with warm soapy water.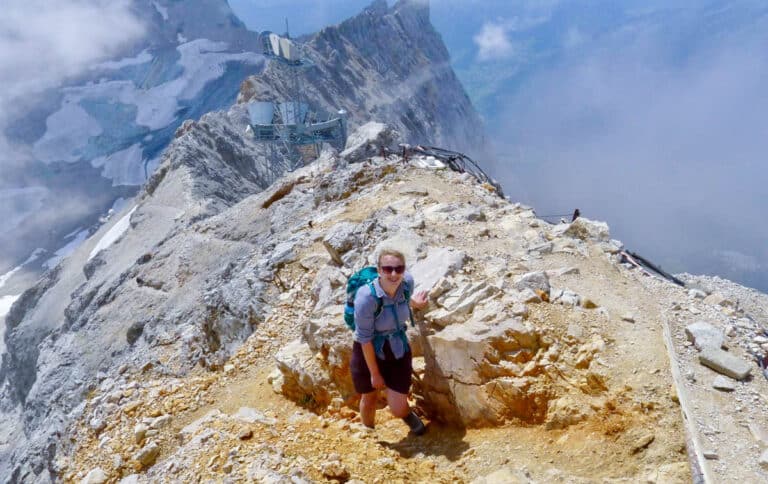 Our bottles are now part of our everyday travel kit. We couldn't be without them. But we have encountered a few issues.
Firstly, no squeeze. Making the plastic durable enough for adventures means that it's incredibly rigid. The lack of squeeze means it can be difficult to chug water as quickly as our bodies are demanding it – especially frustrating after exercise or when travelling in hot or tropical climates. If there's not a lot of water left it can be quite frustrating to get it out!
It also means it's impossible to decant drinking water into a cup or sink. We get around this by boiling any water we plan to cook or wash with to eliminate any nasties. 
The Water-to-Go Leak (NOW FIXED!)
No one wants a leaky bottle. We found this especially problematic when travelling at altitude, which is understandable. Liquids expand as altitude increases and the expanding water in our bottles had to go somewhere. So it would dribble out of the drinking spout or underneath the lid. 
This meant that the spout constantly dripped when we were hiking at high altitude or even just sat on a plane. It happened when we made sure that the bottle was stored upright, but was even worse when the bottle was tipped on its side. Most of the time it was a minor annoyance, but a leaky bottle in our bags could damage our cameras, memory cards and paper maps. 
In March, 2020, Water-to-Go designed and introduced a completely new lid for their 75cl bottles. Having previously got in touch about our bottle lids leaking, their founder offered to send us a free replacement with our next filter order. 
The new lids are a huge improvement. Our bottles are leak free! No more worries about equipment damage or spare clothes getting soggy. The new lids have also massively improved the speed at which you can chug water on a hot, sweaty hike. And they're more aesthetic. It's the little things in life, eh?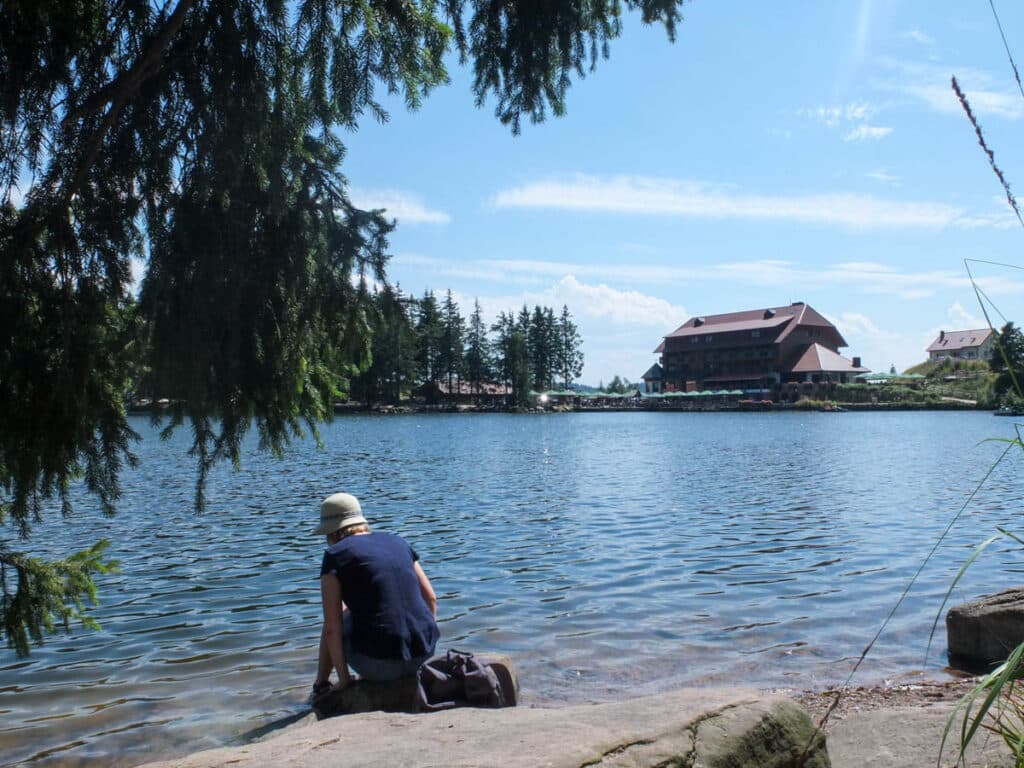 Would I recommend travelling with a Water-to-Go Filter Bottle?
A travel filter bottle is an amazing piece of kit, no matter which brand you choose. Having used ours for years, we'd say it's something we now couldn't travel without. Whether you're adventuring away from civilisation, heading where the tap water isn't safe to drink, or just want some peace of mind on your holiday, a filter bottle can revolutionise your travels too.
You'll save money. Limit the amount of times you get sick. Cut down on plastic. Become a more responsible traveller. Be able to get safe, clean water everywhere. 
Any travel filter bottle would be a great investment. But the Water-to-Go bottle stands out for a few main reasons:
It's affordable. At just £27.99 it's much cheaper than other travel filter bottles on the market.
It's lightweight, clocking in at just 138 grams
Replacement filters are cheap to replace – the cost works out at just 5p per bottle 
It filters out bacteria, viruses, parasites, chemicals and heavy metals, ensuring your water is the best quality
No matter which brand you choose, make sure it filters out everything! Don't get caught out with a bottle that doesn't filter viruses too – they can still make you sick. 
Great! Where can I buy one?
The best place to start would be the Water-to-Go website. You'll find all the bottle specifications and science behind the filtration system easily explained here. You can use this to help you make an informed decision about which Water-to-Go bottle is right for you.
You can often find Water-to-Go bottles on Amazon as well. Although this is usually cheaper, it's worth noting that some of the bottles sold on Amazon may have the old-style leaky lid. Also Jeff Bezos doesn't need more money. We've sometimes come across them stocked in Go Outdoors and Blacks' shops too.
However, it's definitely worth looking into buying your bottle directly from the company's website. Their customer service is second-to-none. They even offer free shipping. 
If you do purchase directly from their website, you can also use an exclusive discount we negotiated for our readers to get 15% off everything – just pop in DISCOVENY15 at the checkout. There's no minimum order and no limit to how many times you can use it, so congratulations, you now have a lifetime discount for Water-to-Go products.
We purchased our own Water-to-Go 75cl bottles a few years ago and have been using them on our travels ever since. The views are an honest account of our experiences with this product. We have not been gifted items or sponsored in exchange for this Water-to-Go review.
Follow our daily adventures on Facebook and Instagram
This post may contain affiliate links (yay for transparency!) This means that I will earn a small commission, at no additional cost to you, if you click the link and choose to buy the product. I only link to stuff I have personally bought and found useful and never endorse crap. Your support helps keep the site going, thank you!