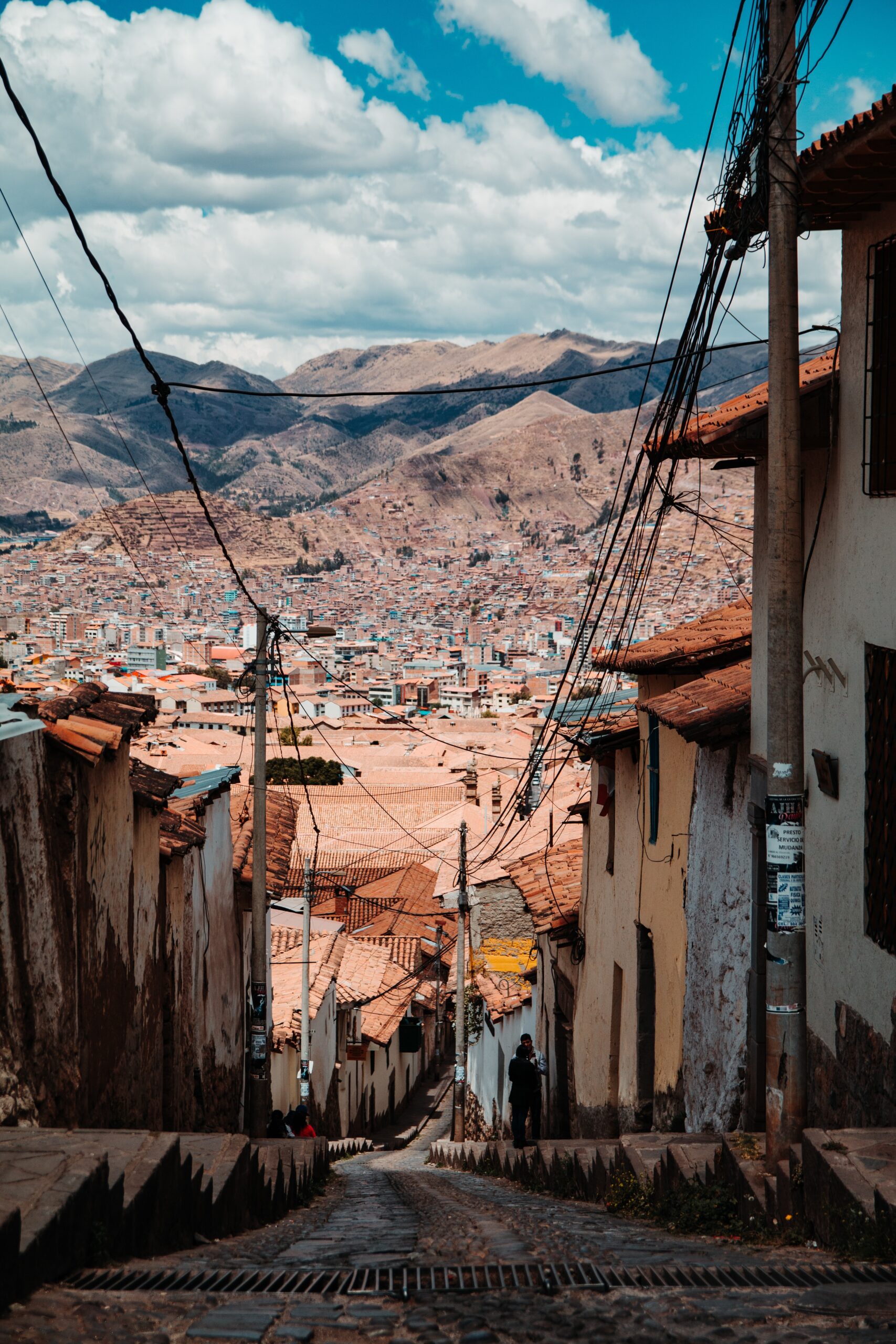 Sip, Savor, and Explore: The Best Coffee Shops in Cusco
High up in the Peruvian Andes (3399m high to be precise), Cusco is a city brimming with ancient charm, rich history, and breathtaking views. As the former capital of the Inca Empire, this captivating city has no shortage of things to see and do. But somewhere between all that running around, you're going to want to sit down for a cuppa. And that's where this guide comes in. In this blog post, we'll take you on a journey through the best coffee shops in Cusco. 
But first, let's explore why Cusco is a paradise for coffee enthusiasts and touch on the coffee grown in the Machu Picchu Valley.
Cusco: A Paradise for Coffee Lovers
Like many Latin American countries, Cusco's unique geography and climate make it an ideal location for cultivating coffee. Situated in the heart of the Machu Picchu Valley, the region benefits from fertile soils, high altitudes, and a diverse microclimate. Peru is currently one of the top ten coffee producers worldwide, so anything you order is bound to be high-quality.
The coffee culture in Cusco is deeply rooted in tradition and history and the locals take immense pride in the growth, roasting, and serving of their coffee. Whether you're exploring the city's cobblestone streets or embarking on a trek through the Andes, you're sure to encounter the aroma of freshly roasted coffee beans wafting through the air. For coffee lovers (aka US!), Cusco is an absolute delight.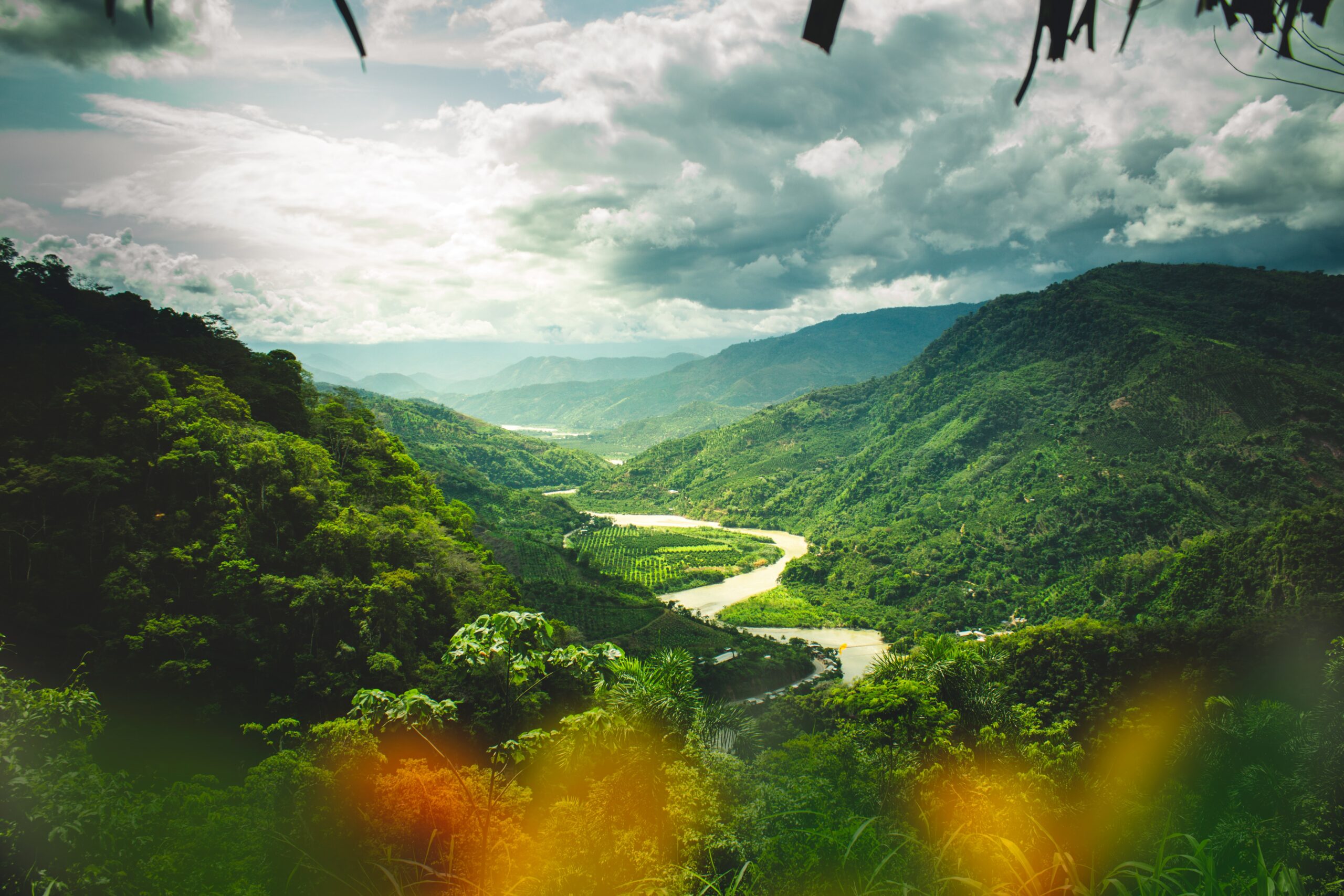 Machu Picchu valley, the jungles where Peru's coffee is grown!
What makes the Machu Picchu Valley so special?
One of my favourite things about Cusco's coffee culture is the coffee grown in the Machu Picchu Valley. This region is renowned for producing coffee beans with an exceptional flavour and quality. For you coffee nerds, here's what makes Machu Picchu Valley coffee so unique:
The Altitude: The coffee farms in the Machu Picchu Valley are situated at elevations ranging from 1,200 to 2,100 meters above sea level. This high altitude contributes to the beans' unique flavor profile, characterised by bright acidity and a complex, well-balanced taste.
Unique microclimates: The valley's diverse microclimates create an environment where coffee beans can develop distinct flavour profiles. As a result, you can find a wide range of coffee varieties, each offering a unique taste experience.
Handpicked and Sun-Dried: Coffee beans in the Machu Picchu Valley are typically handpicked during the harvest season to ensure only the ripest cherries are selected. Afterward, they are carefully sun-dried, preserving the beans' natural flavors.
Sustainable Farming Practices: Many coffee farms in the region adhere to sustainable farming practices, promoting environmentally friendly cultivation and ethical labor standards.
Ok, now time for a round-up of my favourite places for a coffee in Cusco!
My favourite cafés in Cusco
Location: Calle Plateros 351, Cusco, Peru
If you can only visit one café in Cusco, make it the Three Monkeys! Situated down a quiet cobbled street, a stone's throw away from the Plaza de Armas, this cozy (if a little hipster) coffee shop is perfect for travellers seeking a caffeine fix and a moment of calm. Don't forget to check out their courtyard if the weather is nice!
We love their commitment to showcasing the best of local Machu Picchu Valley coffee. Their baristas are passionate about their craft, and it shows in every cup they serve: the coffee here is nothing short of exceptional. For a treat, we recommend their speciality coffees. We tried the 'Tiramisu' coffee and it was excellent. 
Location: Choquechaka 383, Cusco, Peru
For a taste of both tradition and innovation in Cusco's coffee scene, make your way to Café D'Wasi. Here, you can find the usual fare, made with local Peruvian coffee of course. But don't miss the chance to try their signature coffee creations. From coffee-infused cocktails to innovative espresso-based drinks, the menu at Café D'Wasi is a testament to the baristas' creativity and passion.
Café D'Wasi is also known for its dedication to sourcing the finest coffee beans from local farms. We love that they prioritise fair trade and sustainability, ensuring that every cup of coffee supports the livelihood of coffee farmers in the region.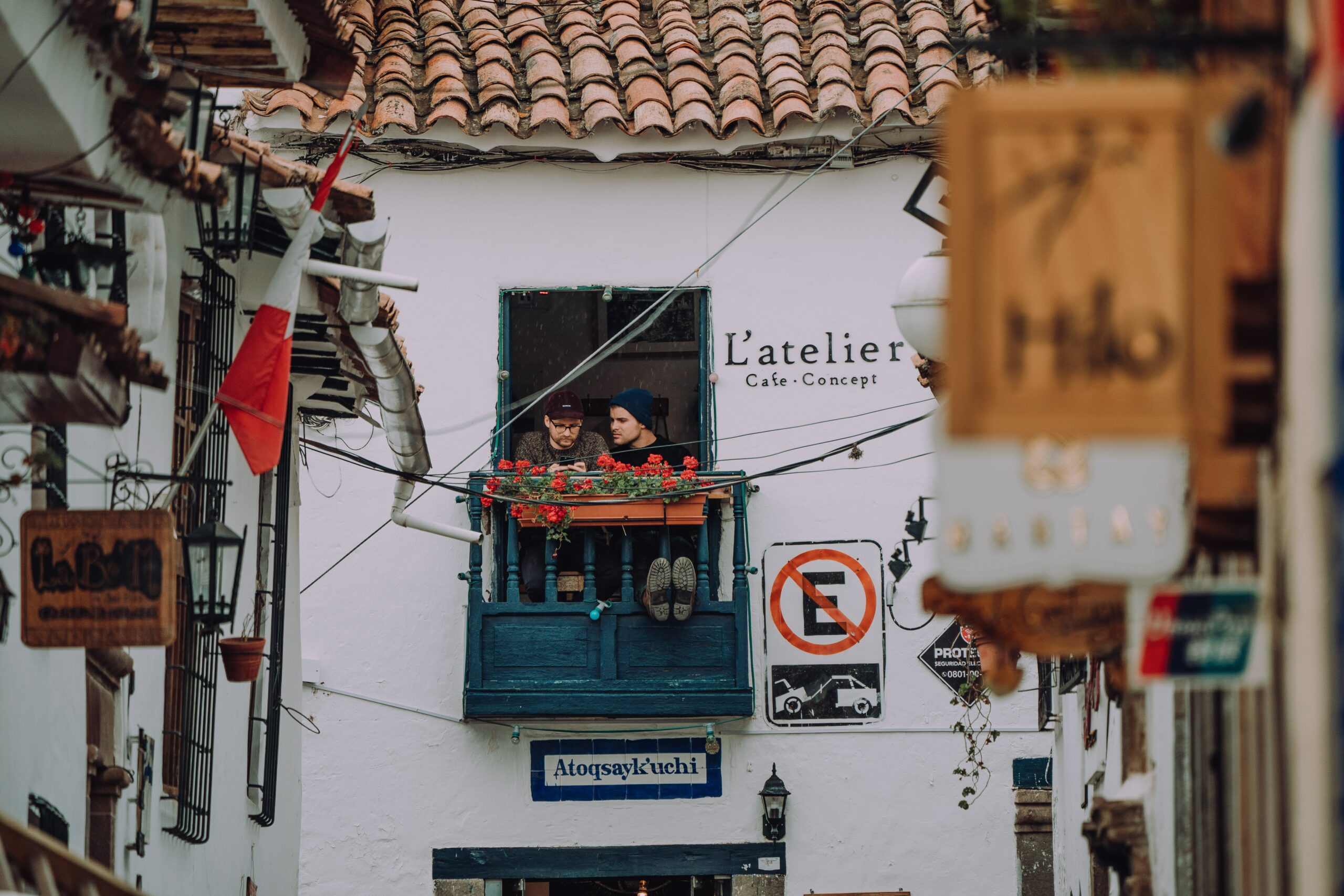 L'atelier Café and boutique shop
Location: Calle Procuradores 382, Cusco, Peru
Ayllu is a Quechua word that signifies community and mutual support, and this café embodies that spirit perfectly. The cosy and rustic ambience, with traditional Peruvian textiles and handcrafted wooden furniture, is the ideal place to enjoy a cup of coffee while immersing yourself in the Peruvian culture.
And the best part? Café Ayllu is not just a coffee shop; it's a social enterprise committed to uplifting the local community. They source their coffee from small-scale farmers in the Machu Picchu Valley, ensuring fair compensation for their hard work. This commitment to ethical sourcing means that you're supporting local communities with every sip! 
What truly sets Café Ayllu apart is its dedication to community engagement. They often host events and workshops that allow visitors to learn about the coffee-making process and connect with the local community. It's a place where you can not only enjoy exceptional coffee but also gain a deeper appreciation for the culture and traditions of Cusco. We'll cheers to that!
#4 L'ATELIER CAFÉ CONCEPT
Location: Atoqsayk'uchi 605 A, Cusco 08003, Peru
L'Atelier Café Concept goes beyond just serving exceptional coffee; it's a place that embodies creativity and artistic expression.  L'Atelier is not just a café but also an art gallery and a hub for local artists to showcase their talent. As you savour your coffee, you'll be surrounded by stunning artwork, creating a harmonious blend of flavours and aesthetics. 
The café takes pride in its commitment to sourcing the finest coffee beans from the region, ensuring a delightful and authentic coffee experience. This was our favourite place to sip on a local hot chocolate, listen to street music, and watch the world go by! Make sure to sit in the window if you can – I promise it's worth it! 
Location: Calle Arequipa 250, Cusco 08002, Peru
If you're looking for a coffee with something a little more substantial to eat, heat to Qura! Located in the heart of Cusco, Peru, Qura is a real cultural experience. Heading up the narrow staircase into the dreamy café feels like entering a time capsule that combines the city's rich history with contemporary coffee culture. The café's interior is a harmonious blend of ancient Inca-inspired décor and modern design elements, creating a unique and inviting atmosphere.
They take sourcing their coffee seriously, ensuring that every cup of coffee tells a story of local farmers' hard work and passion. As you sip on their carefully brewed coffee, you'll embark on a journey of flavours and tradition, making Qura a must-visit destination for anyone seeking an authentic taste of Cusco's coffee culture.
In addition to the local coffee, what we particularly loved about Qura was the food! They have the best breakfasts, providing vegetarian and vegan twists on traditional Peruvian cuisine. Definitely not one to miss! 
Cusco is a city that captivates travellers with its rich history, stunning landscapes, and vibrant culture. But for coffee lovers, it's also a hidden paradise, offering a unique coffee experience rooted in tradition, quality, and community
So, the next time you find yourself exploring the cobbled streets of Cusco, be sure to make time for a a coffee, and a moment away from all the chaos outside. Whether you're seeking the perfect espresso shot, a creative coffee creation, or a taste of local tradition, Cusco's coffee shops have something special brewing just for you. Sip, savour, and explore the best coffee shops in Cusco—it's an experience you won't want to miss.
Follow our daily adventures on Facebook and Instagram
This post may contain affiliate links (yay for transparency!) This means that I will earn a small commission, at no additional cost to you, if you click the link and choose to buy the product. I only link to stuff I have personally bought and found useful and never endorse crap. Your support helps keep the site going, thank you!