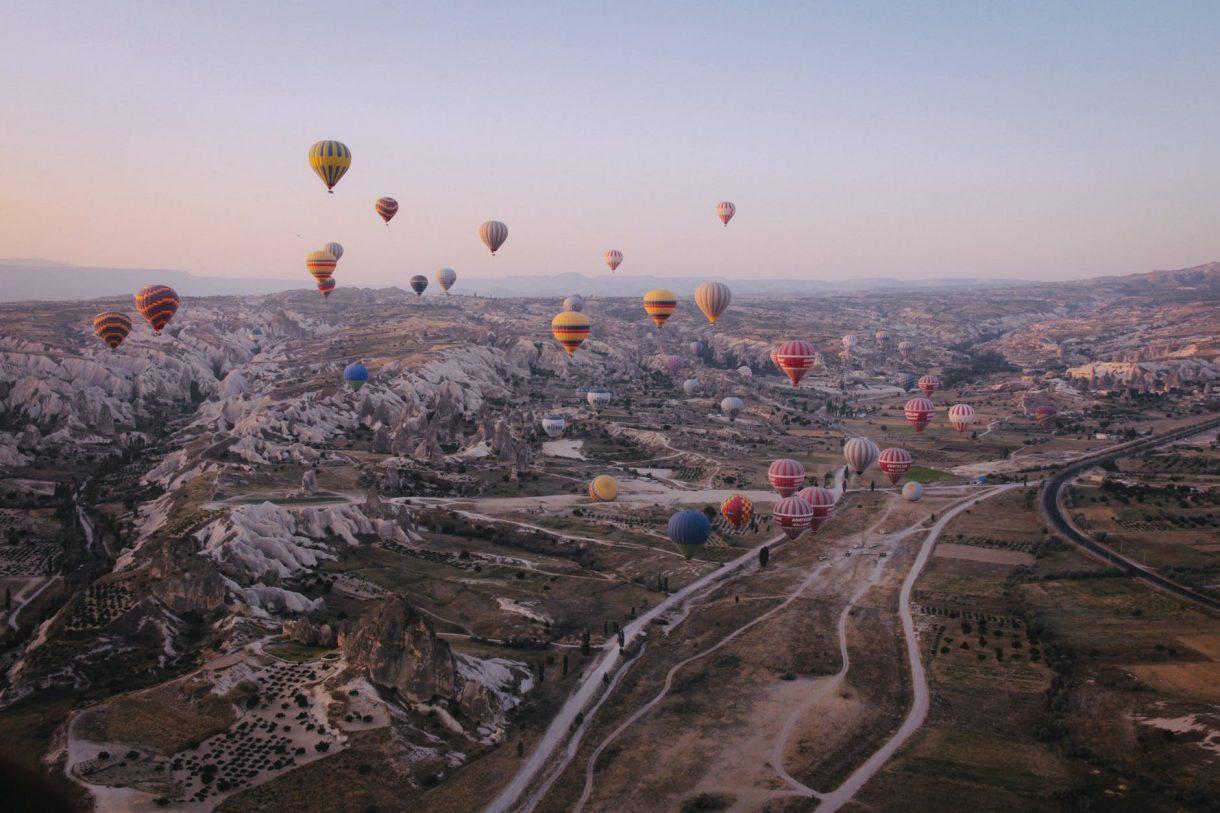 Ever felt like you need a break after you get back from travelling? This is for you.
Travel can be magical. It's an 'escape'. A chance to de-stress, and feel free of our everyday responsibilities. But if you're an introvert or highly sensitive person (like me!), travel can often turn into the opposite: one big source of overwhelm. Here are the habits I adopt to find calm and recharge on the road. 
Long term travel can be overwhelming especially for introverts or highly sensitive people (like me!). Have you ever felt like you need a break after you return from your travels? That's me every time. I want to see everything and I want to see it now.
Picture your last vacation: the bustling crowds, people dining al fresco, the delicious smells of food drifting across a colourful square, music playing in the background. It's incredible – you're only here for a short time and you just want to take it all in before hopping on a train or hitching a ride to the next place.
This constant stimulation and lack of routine can be one of the most exhausting and overwhelming experiences when I'm on the road. As a budget traveller, I stay in a lot of hostels, guesthouses, and B&Bs, which means I'm always surrounded by people. Hot, sweaty, overtired and still trying to cram in as many experiences as I can, sometimes it all gets too much. 
And it's at this point that I crash and burn. I'm grumpy, irritable and difficult to be around. 
So how do I find calm and comfort whilst so far from my 'comfort zone'?
Don't forget to save this post to your pinterest board so you can find it later!
Tips for finding calm in the chaos
Bring along familiar comforts
Consider bringing along items such as your favourite jumper. If you're sensitive to noise, pack some earplugs or noise-cancelling headphones. And a sleep mask to block out light is indispensable. I like to download my favourite books onto my kindle and make sure that my favourite music is saved for offline use (yes- I'm the person with travel-specific playlists). This way, I always have something familiar to sink into when things get stressful.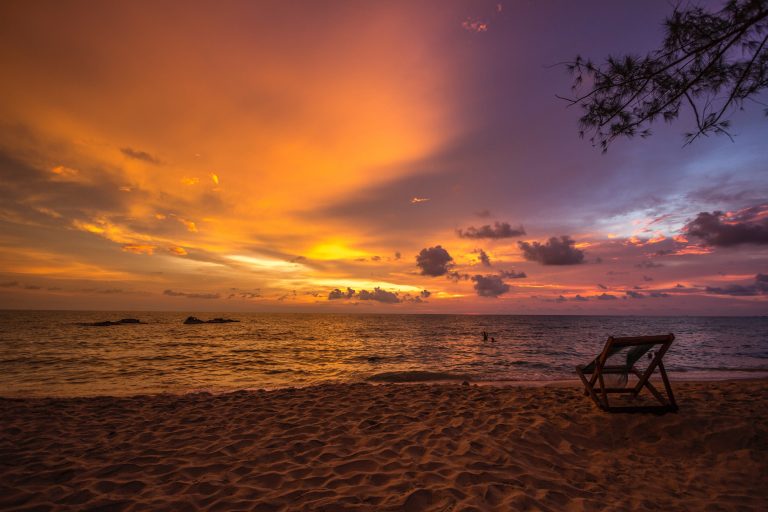 For me, it's sunrise over sunset every time. The day hasn't had a chance to warm up yet, and most people aren't awake so there's no jostling for photos at the most popular spots. 
Set aside some time to awaken when the day is fresh and cool, before the heat hits the pavements and the rest of the world decides to get out of bed. 
Find a space in nature to enjoy the morning sun. This doesn't have to be anywhere fancy. It could be a public park, rooftop terrace, beach, a small hill, or perhaps just gazing out of the window of a sleeper train or coach. 
Create a den in your hostel room
Remember the feeling of safety when hiding in the pillow and blanket fort you made when you were you were young? It's a similar feeling when you make your hostel bed into your own space. There's no reason you can't experience a little solitude, even if you're spending the week sharing a dorm with strangers. 
It doesn't have to be unsocial! But after a hard day of haggling in the humid heat, hiking up a mountain or bumping along on a 36-hour coach ride, you might just be craving your own little space to retreat.
In some hostels, particularly those in Japan, China and Hong Kong, the beds are in their own little pods which makes it a lot easier to create a cosy space. If you're not lucky enough to have a pod, many hostel beds will have curtains, simply pull them closed to block out the world. No curtains? No worries! Just pick a bottom bunk and use your towel to create some privacy. 
Early mornings are a must for those who want to pack in the maximum amount of activities. But if you're feeling frazzled, head back to your bed for a quick nap. It'll do wonders for your mood and leave you energised to enjoy your evening.
I easily get exhausted in hot weather and a cold shower followed by thirty minutes of shut-eye can really make a world of difference to my mood. 
Failing that, napping on the go (see below) never fails! This works especially well in hot countries – heat and humidity makes me drowsy. If you have something to block out the light, even better.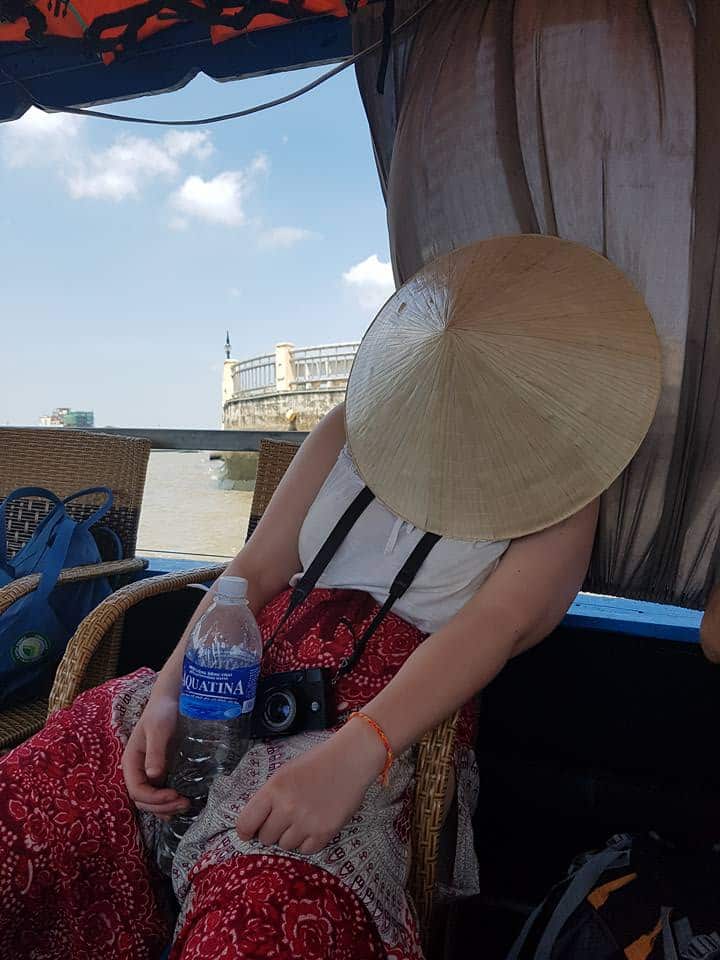 The shower is a great place to have some alone time – which is to say, one small form of sanctuary in a stimulating environment. So don't rush it! Take a few extra minutes to reset. Enjoy the hot water, steam, and serenity. Even if you're in a small cubicle, you've at least got it to yourself! 
Feel the grass or sand between your toes
Connecting with nature always helps me to feel grounded, and one of my favourite things to do is go barefoot. Feeling the grass or the sand between my toes and the rays of the sun caressing my skin is one of the best ways to enjoy a moment of calm.  
One of my fondest memories was in Baden Baden in Southern Germany. A combination of lack of sleep, overexcitement and the midday heat had pushed me to exhaustion. I plonked myself down under a tree and watched the paragliders launching themselves into the sky. What was supposed to be a five-minute pause turned into a thirty-minute nap. I had zero regrets. 
Head to a beach or a park and find your own little space. Remove your shoes and socks, use your bag or jacket as a makeshift pillow, pop on some sunglasses, put your headphones in and ahhh… relax. Bonus points if you can squeeze in a nap (just make sure you've got a friend to watch your stuff)
Are you easily frazzled when travelling? Why not share your tips and tricks for finding calm on the go and help others do the same? You can leave a comment below or drop me an email here and I'll include it in the article.
Follow our daily adventures on Facebook and Instagram
This post may contain affiliate links (yay for transparency!) This means that I will earn a small commission, at no additional cost to you, if you click the link and choose to buy the product. I only link to stuff I have personally bought and found useful and never endorse crap. Your support helps keep the site going, thank you!