What3Words is a wonderful tool for navigating precisely on your travels! Since we use this method to share our favourite locations and hidden gems, we've compiled a quick guide for our readers.
Street addresses weren't designed for the modern world. They aren't accurate enough to specify precise locations, such as building entrances and bus stops. Many places, such as parks or rural areas, don't have a street address at all! This makes it hard to find places, meet friends, and describe exactly where help is needed in an emergency. 
Enter What3Words. This system has divided the world into three-metre squares, each with a unique combination of three words. We find this system the easiest way to know where you are, and use it throughout the blog for describing places in rural locations or hiking trails. Three really is the magic number!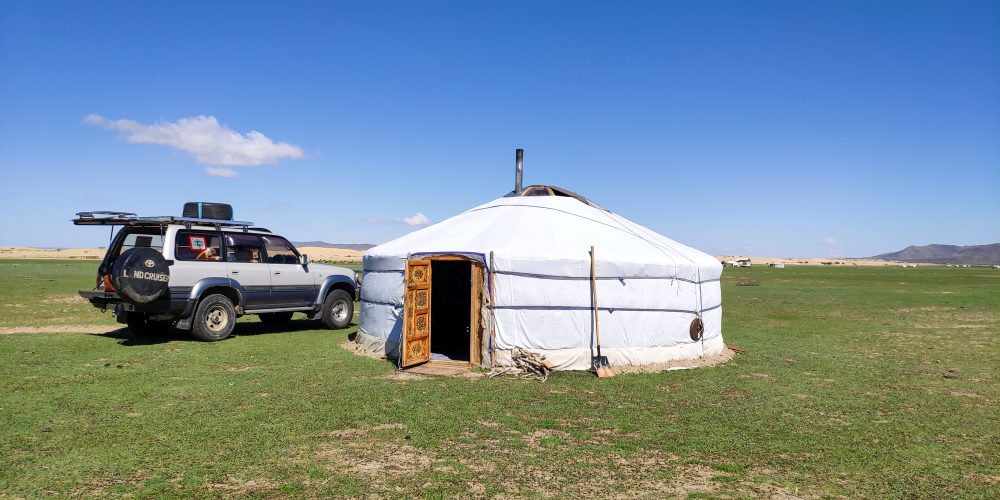 Over fifty percent of Mongolians have a nomadic life with no fixed address, moving their families and herds with the seasons. What3words is an essential tool for navigating the Mongolian steppe.
There are so many reasons to use What3Words over a traditional map or navigation app! We use it to find, save and share the exact locations of hidden gems here on the blog – but with the world divided into three-metre squares it's easy to find the best photo spots or viewpoints on your travels! We use it to plan routes and it makes it easy to arrange a rendezvous to meet for an adventure with that cool person that you met in your hostel.
And if something goes wrong, what3words makes it easier for the emergency services to find you. Let's face it, we can't always give a street name when we're on the go and don't know the area. And what3words works offline – ideal for when we're on the go, in the wilderness, or have an unreliable or no data connection.
Find the 3-word address for your location 
Share your 3-word address with a friend
Navigate there using your preferred navigation app. 
Meet at the exact location with no confusion!
Follow our daily adventures on Facebook and Instagram
This post may contain affiliate links (yay for transparency!) This means that I will earn a small commission, at no additional cost to you, if you click the link and choose to buy the product. I only link to stuff I have personally bought and found useful and never endorse crap. Your support helps keep the site going, thank you!