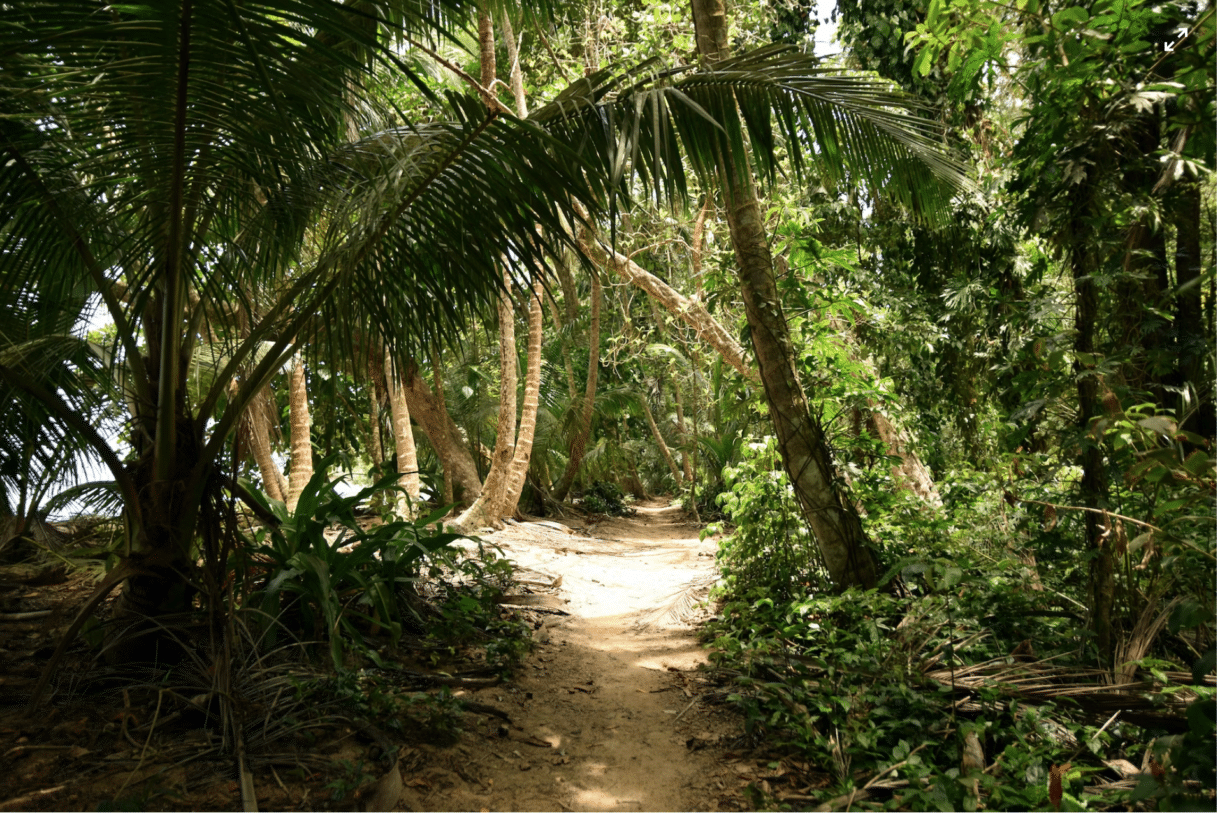 What do things cost in Costa Rica?

Costa Rica? Many people will say it's more like Costa lot-ta! 
Costa Rica translates to 'The Rich Coast'. Whilst you don't have to be loaded with money to enjoy its many riches (dreamy golden beaches, vibrant green jungles, abundant wildlife and excellent coffee), it certainly helps.
Along with Panama, Costa Rica gets a bad reputation for being on the expensive side of Central America. It's very much in the end-stages of tourism and the prices reflect that. Lots of budget backpackers skip these two countries completely. But Costa Rica is totally do-able on a backpacker budget. We did it and you can too.
You just have to prioritise what it is you really want to do and see. Many of the popular activities in Costa Rica can also be enjoyed in neighbouring countries for a fraction of the price. Head to Nicaragua and El Salvador for excellent year-round surf and zip-line adventures. Guatemala's volcanoes will blow your mind (pun intended). Panama is home to cloud forests, jungles, and amazing biodiversity. 
For us, non-compromisable activities in Costa Rica included; wildlife watching (Costa Rica respects their wildlife in a way none of the other Central American countries seem to), Tortuguero National Park (it's pretty special), and turtle hatching. 
The costs below are the average we encountered during our time in Costa Rica. We've chosen the individual items for their ubiquity across the world and because they're the sort of things we think most backpackers will need to buy at some point. This will allow us, and you, to make a comparison of living and travel costs worldwide.
Currencies are Costa Rican Colóns (₡) / £GBP / $USD. Conversion rate as at time of publication. Updated 2023. 
our average daily cost for two
Definitely the most expensive country on our Central American itinerary.
We brought this cost down by cooking meals ourselves, prioritising activities, and taking public transport where possible. If you want to eat out all the time and take private shuttles, plan to spend a little more than this. 

average cost of a dorm bed
When travelling as a pair, it's usually the same price to stay in a double room than in two dorm beds.
In Costa Rica it often worked out cheaper to do this. A lot of the hostels are quite upmarket (think, Selina-style) and the prices reflect this. We found AirBnB and booking.com to be significantly cheaper than HostelWorld for two together
11'300 ₡ / £16.6 / $21.2 USD

average cost of a 10h bus journey
Public buses in Costa Rica are clean, calm, and cheap. You'll get a comfortable seat in a proper coach (instead of being squished in the middle of a local family on a chicken bus)
But a lot of places in Costa Rica are only reachable with private transport, which is around 10x more expensive! Factor this in if you're going to out-of-the-way areas. 
11'000 ₡ / £16.1 / $20.5 USD
average cost of a 1km taxi ride 
We didn't take cabs in Costa Rica unless we had to, but they were reasonably priced. There was no real price difference between local taxis and Uber, which is only available in the bigger cities in Costa Rica
750.00 ₡ / £1.1 / $1.4 USD

average cost of one basic breakfast
Breakfast is the cheapest meal of the day in Costa Rica, so load up on Gallo Pinto (rice and beans), tortillas, eggs, fried plantain and fresh fruit. 
All of these ingredients are readily available and cheap, so you can cook your own breakfast to lower costs even more. 

(average cost of dinner (inexpensive restaurant)
Local food, such as rice, fish, and vegetables, is cheap and plentiful. Head to the sodas for delicious and cheap curries and stews. If you're bored of rice and beans, why not mix it up and try beans and rice? (the locals swear that these are different things…)
Double or triple these costs for non-local food at a fancier restaurant. Costa Rica caters to a largely US audience, so tips are expected! 
average cost of street food
Purchasing street food is a great way to financially support a local vendors. 
Costa Rica didn't have a huge street food scene, but we stayed clear of larger cities and towns with food markets.
2'100 ₡ / £3.2 / $4.0 USD

average cost of one litre of water
Tap water is safe to drink throughout most of Costa Rica, but check with the locals before you go filling up! 
If you want to be extra careful, consider investing in a travel filter bottle. You can get a 15% discount on this one.
average cost of one litre of milk
What can I say, it's milk? If you want non-dairy versions, such as soya or oat milk, expect to pay more.
1038 ₡ / £1.55 / $1.94 USD

average cost of one dozen eggs
What can I say, it's eggs? A great vegetarian protein option and a staple in South America, along with beans and rice. 
1,619 ₡ / £2.38 / $3.03 USD

average cost of one cup of coffee
We were expecting Costa Rica to be serving up cheap, quality coffee on every corner! However, most of the coffee grown here is exported, so prices are on a par with those in the UK and USA. 
If you want to save money, consider buying an aeropress, so that you can buy and make fresh ground coffee anywhere in the world. 
average cost of one beer
Beers are cheap in comparison to lots of groceries in Costa Rica. Nothing beats the heat like kicking back with a nice cold Radler from the supermarket (or local lemonade mixed with local beer)
Double this price if you're planning to drink in a bar or restaurant. Triple it if it's a restaurant aimed at tourists.
average cost of one can of pop
This is the average cost at a supermarket or street vendor. If you're sitting down to enjoy a can of coke in a restaurant, expect to pay double. 

average cost of one kg of laundry
Laundry has no right to be this expensive, but they know we have no choice… 
If you can make it into Nicaragua before you have to wash your clothes, we'd recommend it! 
Follow our daily adventures on Facebook and Instagram
This post may contain affiliate links (yay for transparency!) This means that I will earn a small commission, at no additional cost to you, if you click the link and choose to buy the product. I only link to stuff I have personally bought and found useful and never endorse crap. Your support helps keep the site going, thank you!