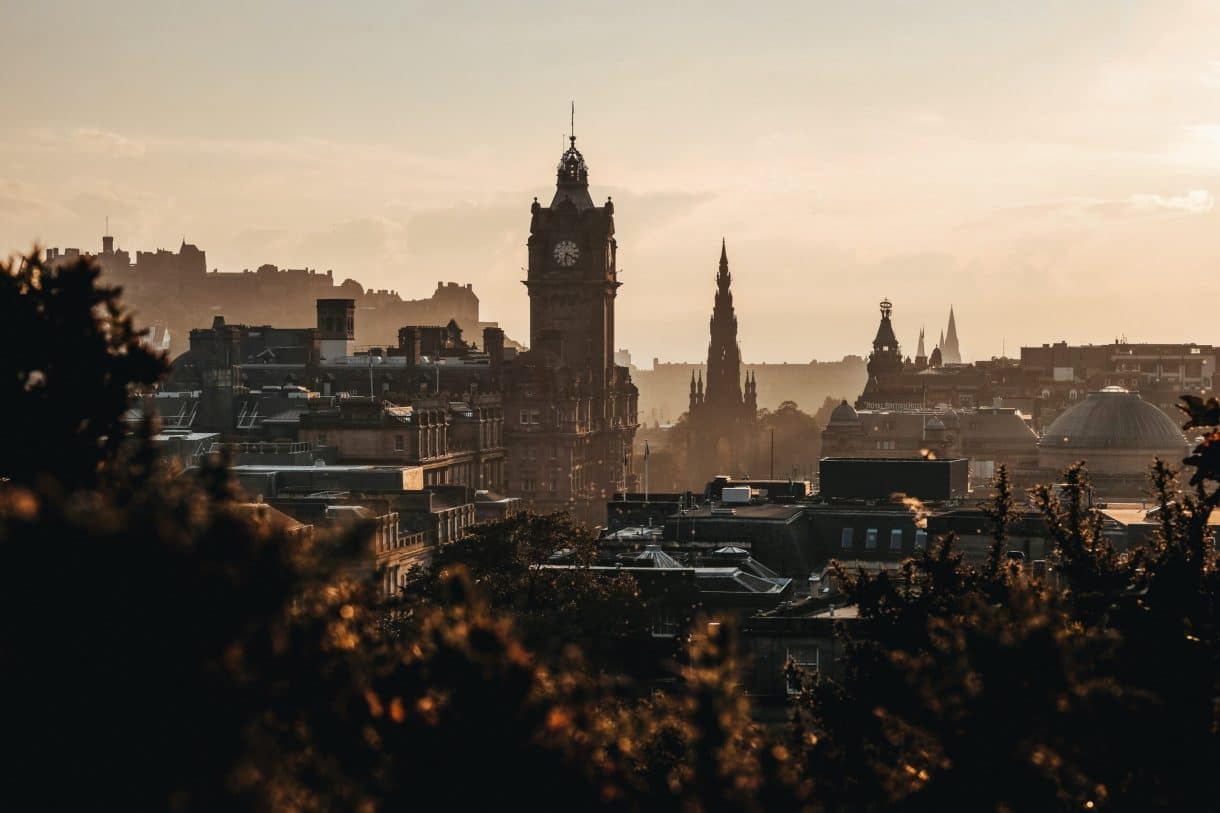 5 fantastic hikes from Edinburgh City Centre
Edinburgh. Although not widely advertised, the Scottish capital has a hidden wild side. It's a city where ocean meets history meets rolling hills as far as the eye can see. And that makes it a hiking paradise; you don't even have to leave the city to find beautiful trails. There are so many hikes from Edinburgh city centre that you can access without needing any transport other than your feet!
Just fifteen minutes walk from the main shopping street will get you to the top of Calton Hill, offering postcard-worthy views of the historic Old Town. And thirty minutes stroll from the Old Town and you'll be at the base of Arthur's Seat, an extinct volcano.
Below, we've selected our favourite options to get some of the best viewpoints in town. You don't need hiking boots, technical clothing, or fancy equipment. A waterproof coat and adventurous spirit will be just fine. Ready? Let's go!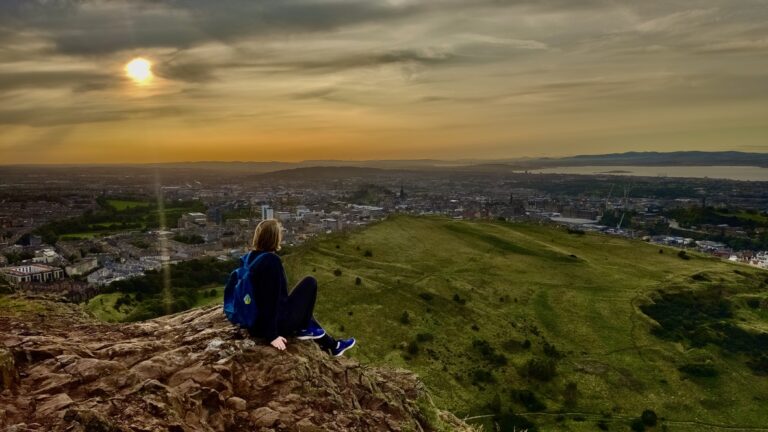 There can't be many cities with a volcano slap bang in the centre, but Edinburgh is one such place. The imposing peak of Arthur's Seat can be admired from most places in the city. And hiking up a dormant volcano is the perfect idea for a proper adventure, with the summit promising breathtaking views in all directions.
Although one of the more difficult walks in the city, Arthur's Seat is still a relatively easy walk. The climb up to the summit may be steep, but an excellent path makes the 279 meter ascent easier. A one-way hike usually takes 30 to 45 minutes depending on your speed and fitness. Care should be taken approaching the summit, it's a bit of a scramble and can be slippery in the rain.
It's worth it though! The summit is sensational, with 360° views over Edinburgh. If desired, it is possible to spend hours exploring this fascinating lump of rock and surrounding country park. There's dozens of trails leading to and from the summit, so you can make this a quick up-and-down, or a half-day hike.
Arthur's Seat is one of the most popular hikes from Edinburgh city centre. You're best starting this hike at the Palace of Holyrood House. Head across the road to Holyrood Park, then take the path winding upwards to the left. It's well-signposted so not easy to miss!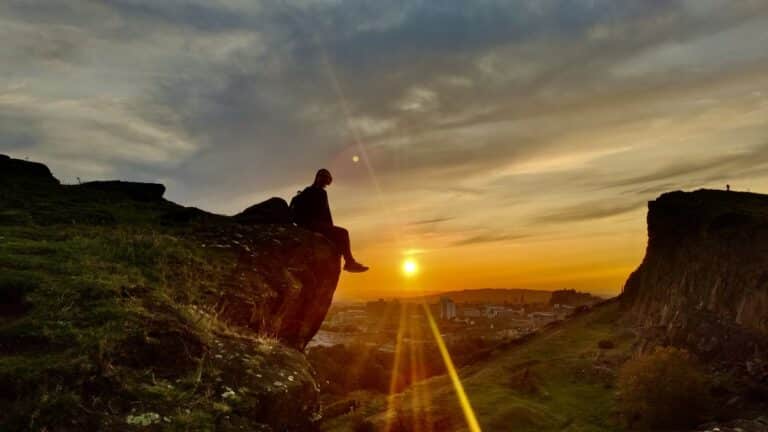 There's no doubt that Arthur's Seat has you feeling on top of the world. Although slightly less high, neighbouring Salisbury Crags also has a lot to offer. This striking geological feature overlooking central Edinburgh has been popular with local hikers and climbers for generations. Professional photographers and Instagrammers alike also enjoy this spot, which offers a much closer view of Edinburgh's skyline.
The hike is a simple one as superb paths run around the rim of Salisbury Crags. However, you should take care. As of 2019, the lower path of the crags remains closed as falling rocks have made this unsafe. Please don't put yourself or others at risk for a photo opportunity. It's not worth it. 
Again, start this hike at the Palace of Holyrood House. Head across the road to Holyrood Park, then ignore the masses heading up Arthur's Seat and take the path winding upwards to the right.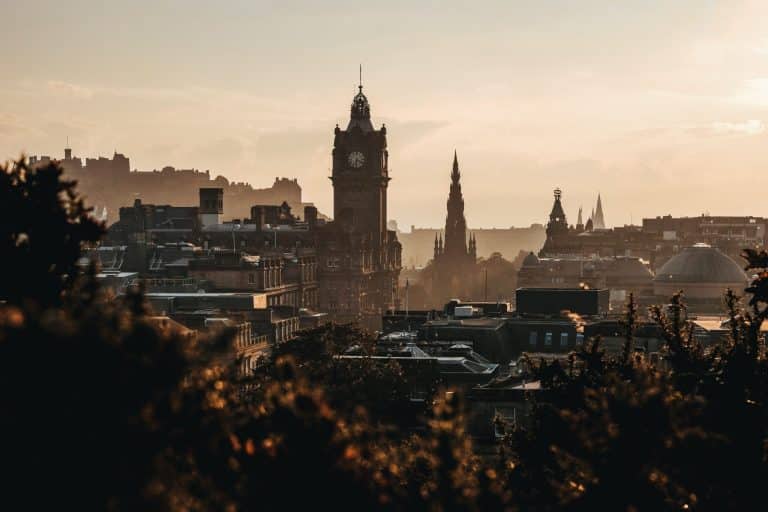 Possibly the easiest walk in this series, Calton Hill offers that picture-perfect view of Edinburgh. Yes, the very same view you see splashed across the postcards, proudly displayed outside tourist shops along the Royal Mile. In addition to the stunning city skyline, there are also wonderful views to the Firth of Forth, Arthur's Seat, Salisbury Crags and Holyrood Park.
Atop the hill is a scattering of monuments and buildings, with the most striking being the Parthenon style National Monument. Modelled on the Parthenon in Athens, the structure was left unfinished in 1829 due to the lack of funding. A quick scramble up makes it a stunning photography spot. 
Calton Hill is best reached from the New Town in Edinburgh. It's one of the most accessible hikes from Edinburgh city centre; paved roads, surfaced paths and long flights of stairs make this a simple stroll which should be manageable by people of most ages and fitness levels.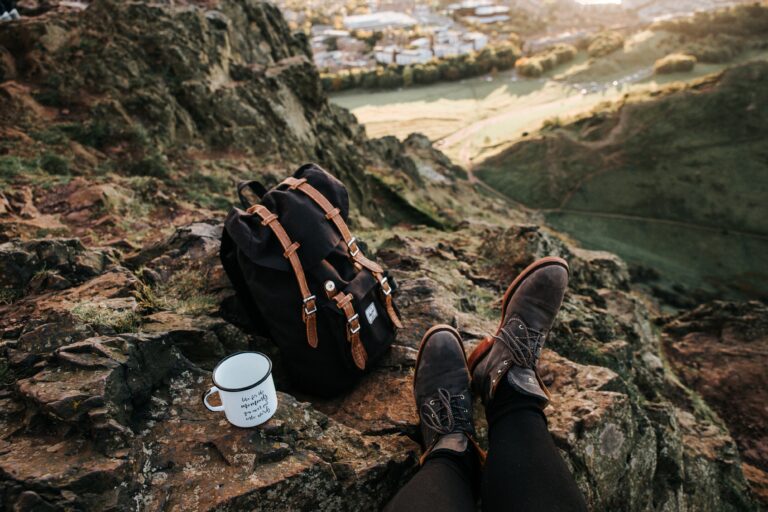 Ok, this one's a little further away from the main tourist area, but hear me out. Situated to the south of the city, this delightful walk combines the wooded nature reserve of the Hermitage of Braid with a climb up Blackford Hill. The hike has superb views over Edinburgh, including views of Arthur's Seat.
At the foot of Blackford Hill lies the Hermitage of Braid and the Braid Burn. This local nature reserve is popular with bird-spotters. If you hike around sunset, you may even see fruit bats. 
To get there, head south from the centre, aiming for Morningside. Alternatively, you can begin this hike by taking the bus to Comiston Road (Bus 11, 15, or 15A).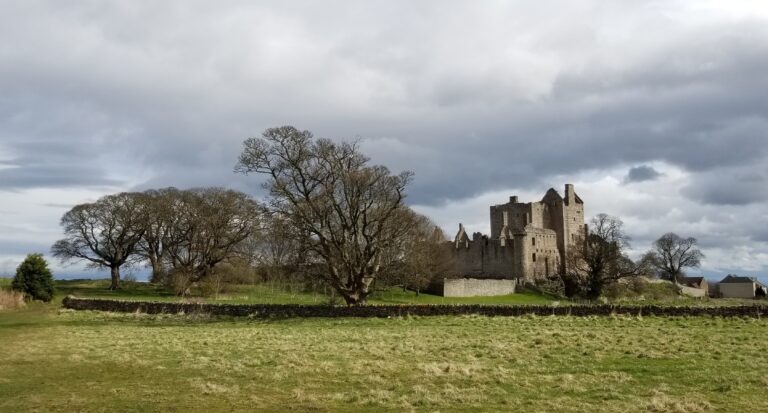 Craigmillar Castle Park is a natural heritage park. Here, you can find woodland, grassland, and old quarries which make for great biodiversity – perfect for nature spotters! This park provides an excellent place to walk, cycle, or jog on many different paths to explore the different landscapes. Plus, you can enjoy views of stunning Craigmillar Castle.
The castle grounds are completely free to explore. Craigmillar Castle itself costs just £6 to enter if you are interested in the history of this 16th-century site.
Start at the Palace of Holyrood House at the end of the Royal Mile and head through Holyrood Park along Queen's Drive. Join the Innocent Railway path, a disused railway line converted to make a route for pedestrians and cycles. Head down King's Haugh then you're there! 
Follow our daily adventures on Facebook and Instagram
This post may contain affiliate links (yay for transparency!) This means that I will earn a small commission, at no additional cost to you, if you click the link and choose to buy the product. I only link to stuff I have personally bought and found useful and never endorse crap. Your support helps keep the site going, thank you!