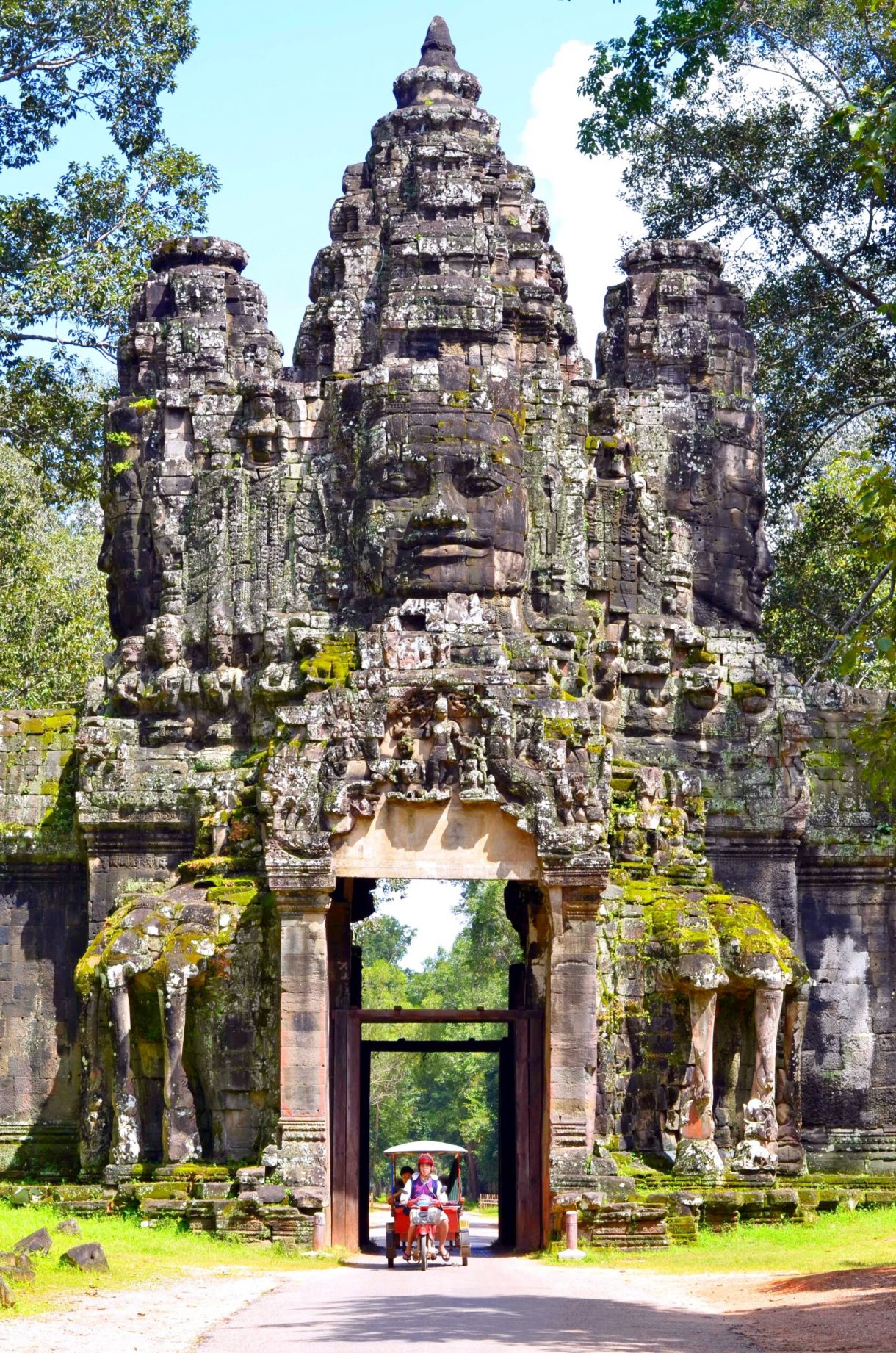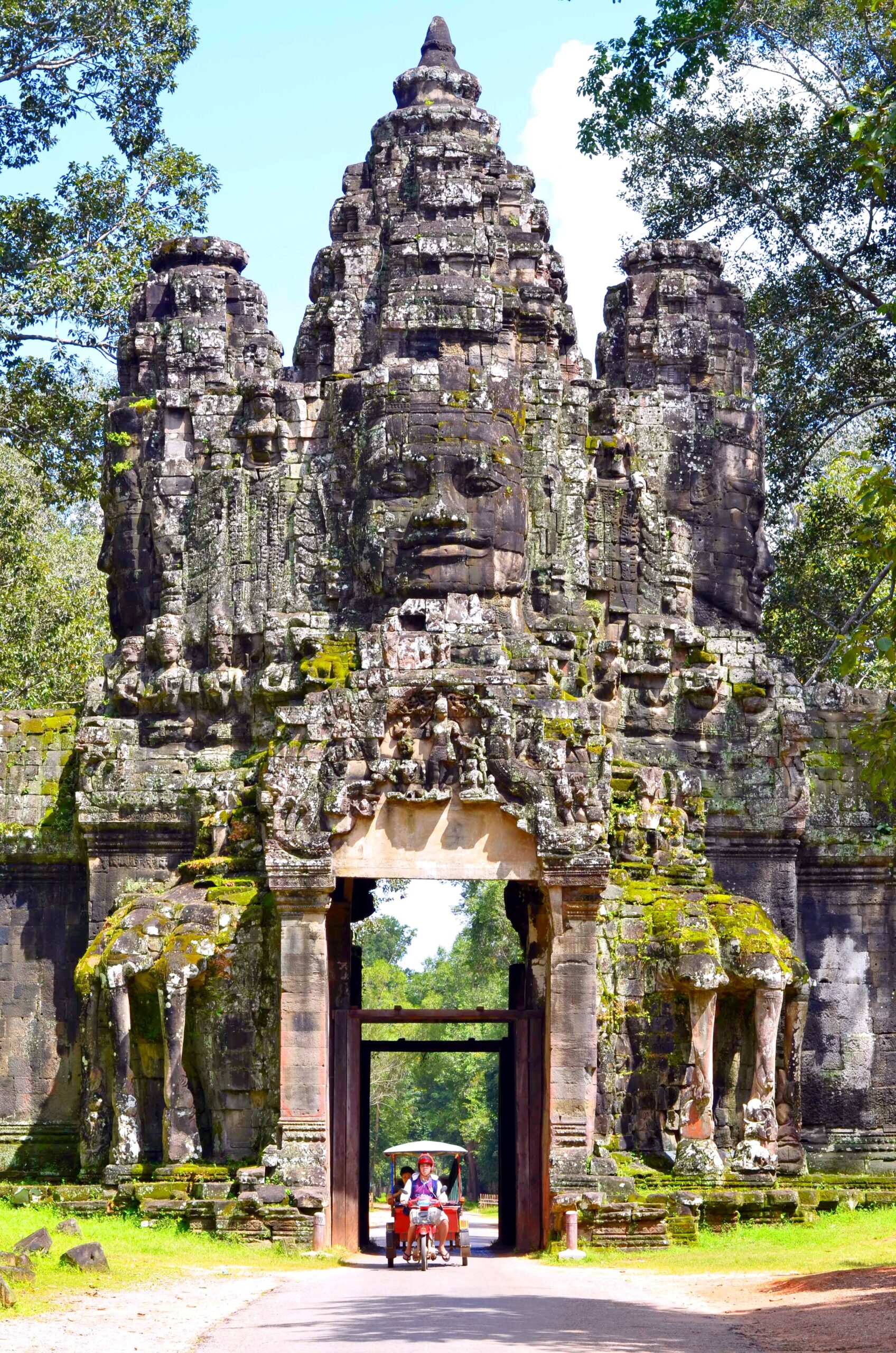 Avoid the tourists at Angkor Wat: a three-step guide to minimise your impact
Angkor Wat and the surrounding temples are a must-see for anyone travelling through Cambodia. However, the cost of visiting can be hard for those on a backpacker budget; many opt to make their visit a day trip. Find out how to make the most of your day at the temples, including how to dodge the tourists, minimise your impact and stay as sustainable as possible.

Today's post is in collaboration with GapBeetle, a website to help you plan the best trip possible no matter when you take your year off. Head to their site for insights about the best jobs, the best destinations and the best sights for your long-term travel plans.
Cambodia's Angkor Wat temple complex and the surrounding temples are phenomenal. Nestled in the jungle around five miles out of Siem Reap, these UNESCO listed Khmer monuments and temples cover 400 square kilometres and date back to the 9th century. Angkor's ancient sanctuaries are a point of interest for any traveller in the region. 
We believe all travellers should have the chance to set eyes on, what claims to be the largest religious monument in the world (along with Machu Picchu, the Taj Mahal, the Grand Canyon and Karnak… in our humble opinion!). But there's a problem…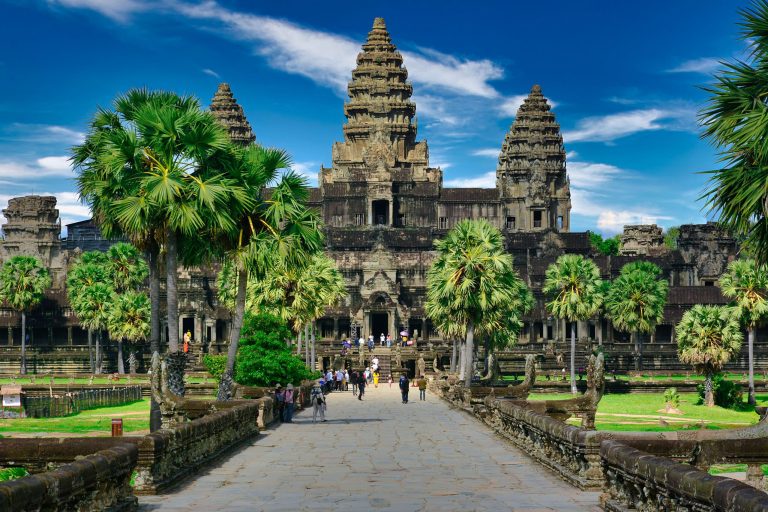 There's a catch, a serious catch. The popularity of the Angkor complex has led to this area becoming increasingly explored, with up to four million tourists traipsing around the temples every year. It's a classic case of overtourism. Many of these tourists have little respect for these temples and working monasteries. They litter and scramble around on ruins for the "perfect" instagram shot, causing lasting damage which is not easily repaired. After their excursion, they return to the base town of Siem Reap expecting to relax in five-star luxury at a budget price. This rise in luxury tourist accommodation frequently causes severe water shortages during the peak season, impacting the local ecosystem and the lives of those who live there year-round.
You could argue that, as sustainable travellers, it's best for us to avoid contributing to the negative effects of overtourism by simply not visiting. But it would be a shame to miss out on one of the world's most beautiful temples. We also believe that supporting local eco-friendly businesses and contributing to their success is a great way to help raise awareness in the area and encourage more sustainable business success.
So how do you visit Angkor Wat whilst minimising your impact? And how do you get the best out of the overwhelming choice of magnificent temples on display in just one day? 
Get the lay of the land! The Temple Complex lies just North of Siem Reap. Once you're there, most of the temples are fairly close together. We hired a local tuk-tuk for the day, but hiring bicycles in Siem Reap is an option for those acclimated to the intense heat.
We've bookmarked all of the temples we mention in this article, plus a few more that you can stop by if you have the time.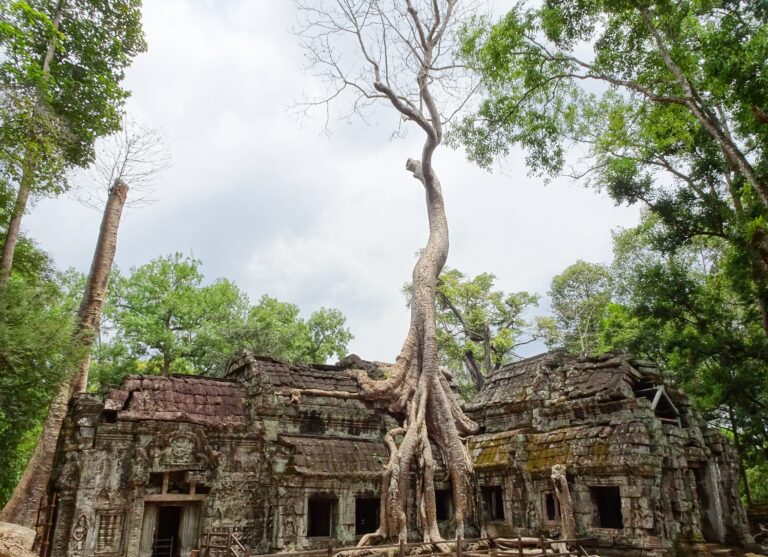 1. Skip Sunrise at Angkor Wat
It may go against everything you've ever heard, but our first suggestion is to avoid the tourist crunch spots at sunrise and sunset. Not only will this give you a more authentic and atmospheric experience, but avoiding the crowds will reduce the pressure upon this ancient monument. You won't be tempted to join in with the mad scrambles over delicate ruins to capture those fleeting Instagram moments either! So, instead of joining the throngs for the 'iconic' sunrise at Angkor Wat, save the best until last and begin your day with sunrise at Ta Prohm.
Ta Prohm is the second-most popular temple so being there first will save you a lot of time and effort in getting photos without other tourists. You won't find complete solitude. But perch yourself in a quiet spot and you'll be able to watch as the first rays of golden sunshine glance across the trunks of trees that soar skywards under a shadowy green canopy and warm the roots, entwined throughout this half-ruined masterpiece. Half engorged by jungle, the ruins of Ta Prohm lie in the grasp of tree roots and it oozes atmosphere, as if it were a backdrop to an Indiana Jones film.
After sunrise, hit the local stalls in the car park for that second breakfast. There's nowhere to refill a water bottle, so we suggest bringing two, if possible, for your day. Stop at Banteay Kdei before you leave. This little temple is similar in style to Ta Prohm, but it is much smaller and much quieter.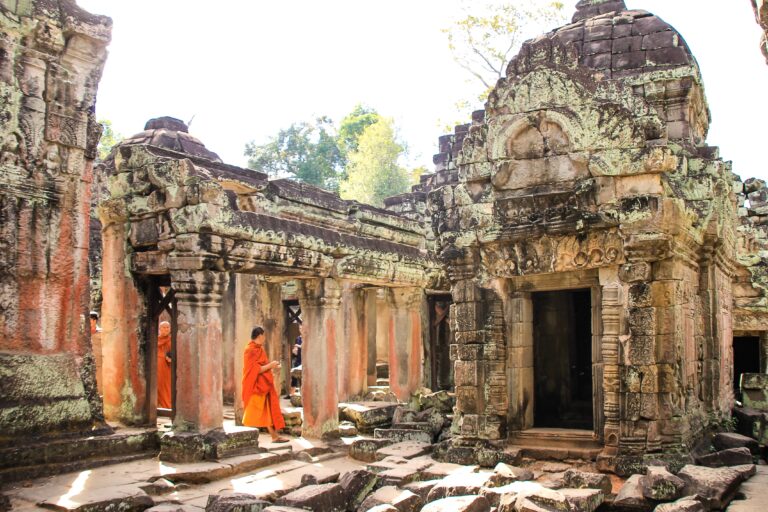 Most tourists will still be exploring the sprawling temple of Angkor Wat. Instead, we recommend you take the road towards Angkor Thom.  Make a quick stop-off as you pass Ta Keo, the mountain temple, which will be empty at this hour.  But unless you want total temple overload by the end of the day, we recommend you admire it from the outside only. The road then continues over one of the most spectacular bridges to the stunning Victory Gate of Angkor Thom. Again, it should be easy to dodge any tourists at this hour. Linger and enjoy.
Once inside the vast city complex of Angkor Thom, don't be tempted to explore yet, leave by the north gate and head to the lesser visited Preah Khan. Preah Khan is one of the larger temple complexes within Angkor Wat and at one time served as a city, temple and Buddhist university, housing around 100,000 people. As it's not one of the main trio, it's easy to find solitude in the precessional walkways and wonderfully well preserved corridors of this little temple. Explore the impressively tall, double layers of columns and the tangled tree roots (in the style of Ta Prohm) encasing the walls near the East Gate. Preah Khan is one of the few temples with shade, so sit in one of the corridors and cool down. 
Return to the Angkor Thom complex via the North Gate and explore the northern end leaving the hotspot of Bayon until midday. Wander around the Royal Enclosure and Terrace of the Elephants and remember to check out Bauphon.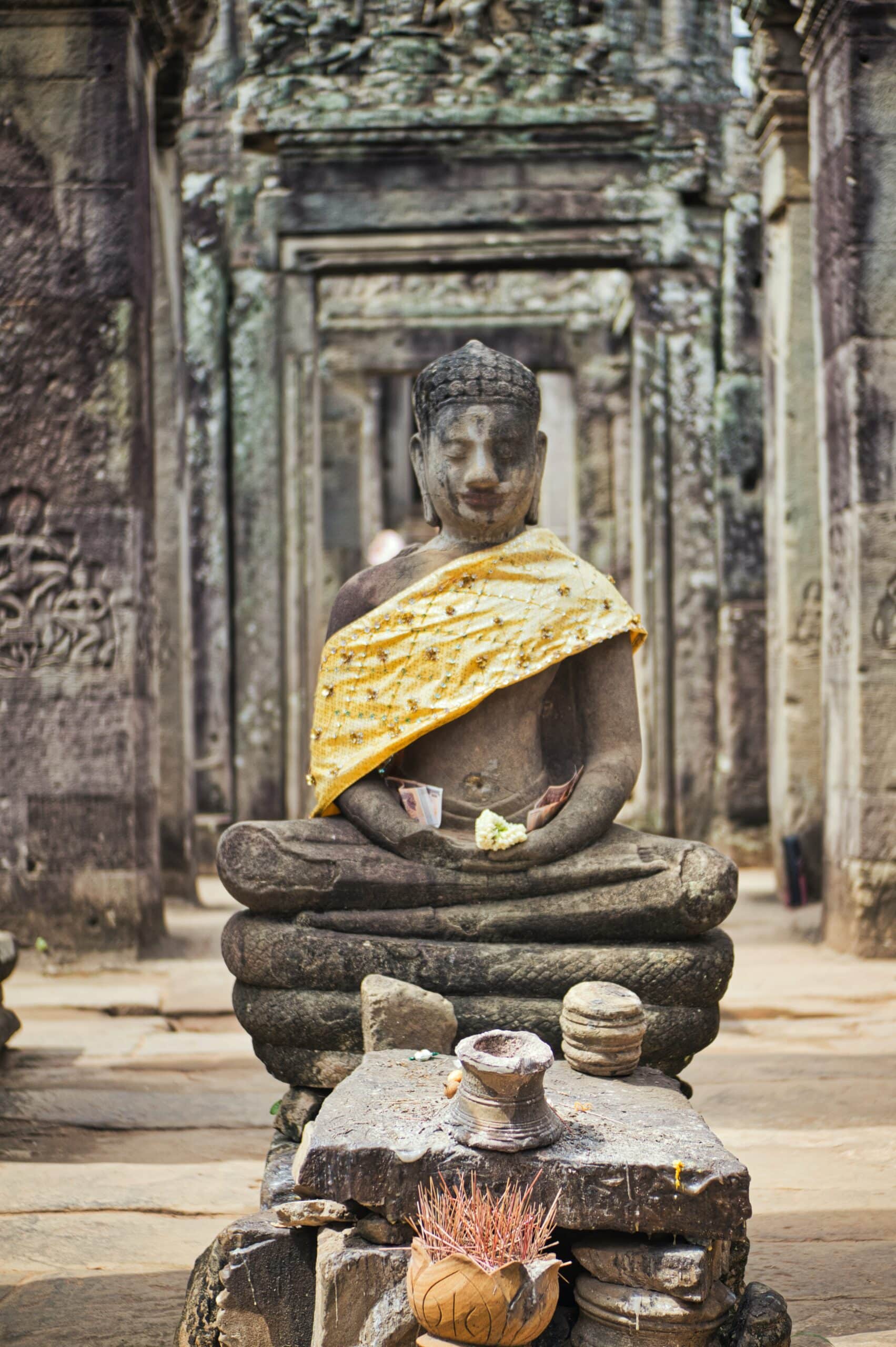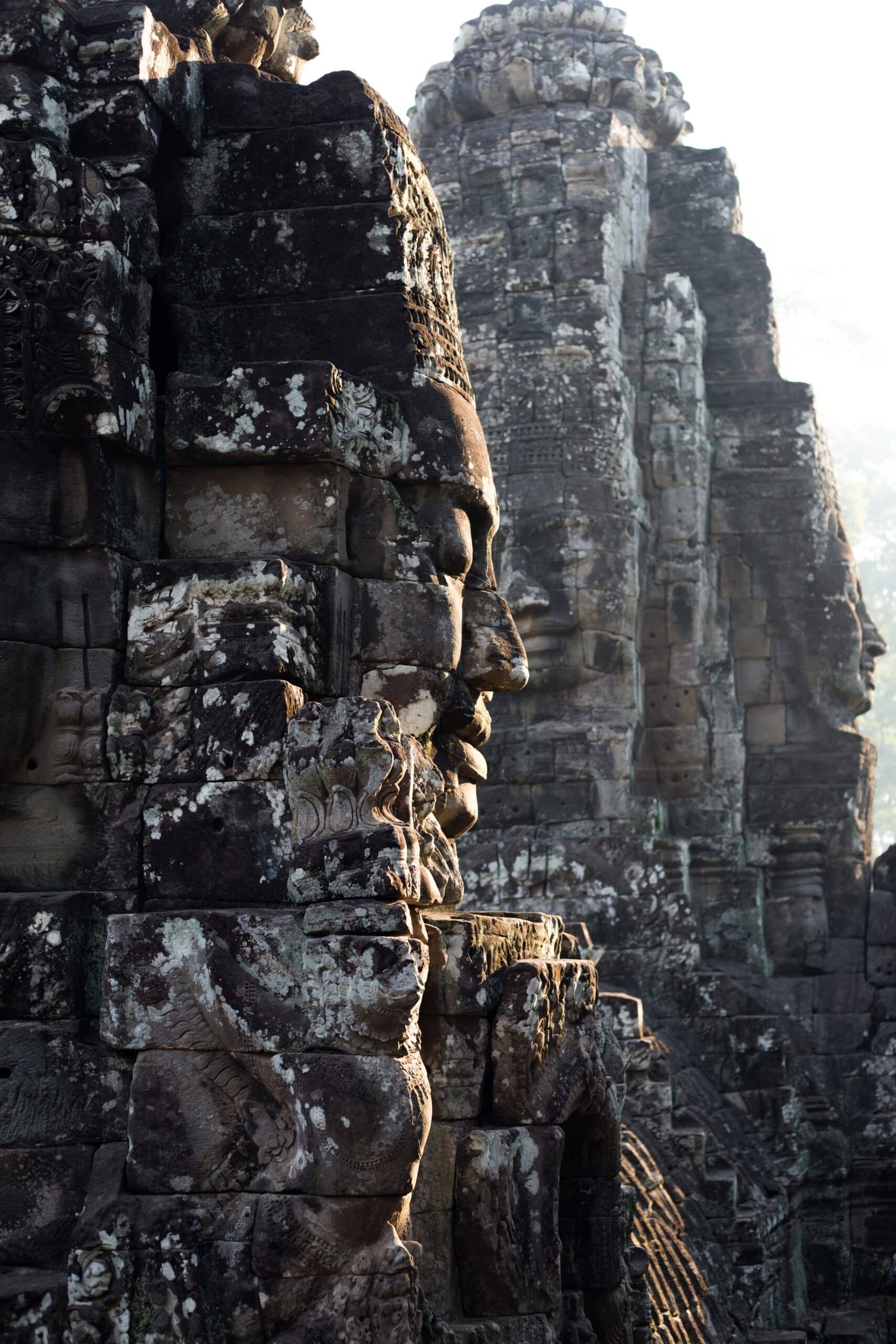 The mesmerising temple of Bayon is our favourite monument in Cambodia. It has 54 towers, and 216 massive faces and it simply exudes history and culture. Around noon, tourist buses will turn up to shuttle people back to town for lunch. Whilst the rest of the visitors stuff themselves with food back in Siem Reap, midday is your chance to explore the spectacular Bayon Temple in peace. 
We were lucky in our visit to Bayon as it coincided with a dramatic rainstorm which ensured minimal visitors. In fact, we were one of only two groups there. It's worth saying if you've got adequate rainwear visiting any of the temples in a storm will ensure you're relatively alone, although they are slippy underfoot. There tend to be a lot of cheeky monkeys hanging out here, so keep your shiny bits tucked safely away!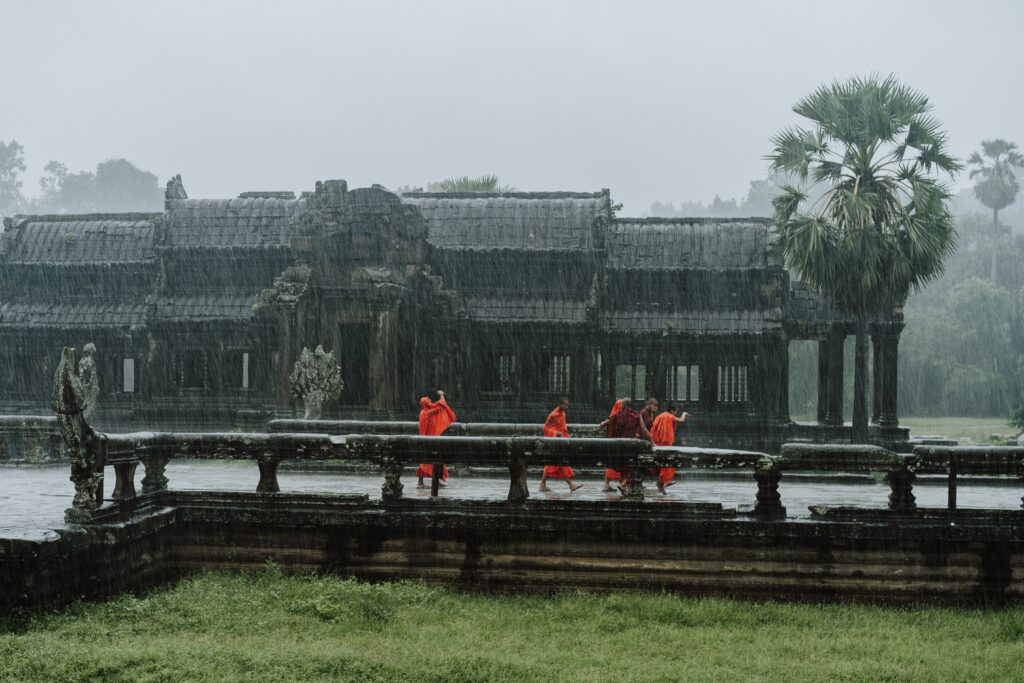 3. Finish up at Angkor Wat
Finally, make your way across the sculpted Southern gate to Angkor Wat itself.
Angkor Wat is the largest and most iconic temple within the Angkor complex.  Originally built as a Hindu temple, it took over three decades in the early 12th century to build. By  the end of the 12th century it had gradually converted to a Buddhist temple.
Most tourists see Angkor Wat first on their temple itinerary. By leaving it until the end, you'll ensure that the other temples (all clearly magnificent) are appreciated for what they are, instead of just seeming anticlimactic. You'll avoid the crowds and enjoy a better experience. 
If you've stuck to our itinerary, it will be very hot, but relatively empty. It's worth refuelling and grabbing some local food at the many stalls in the car park before you enter this phenomenal temple. Due to the scale of the Angkor Wat, and early afternoon heat, be strategic and make sure you see: the astonishing 800 metre long sections of sculptures and bas reliefs along the outer walls and the central tower of the inner temple. Enjoy!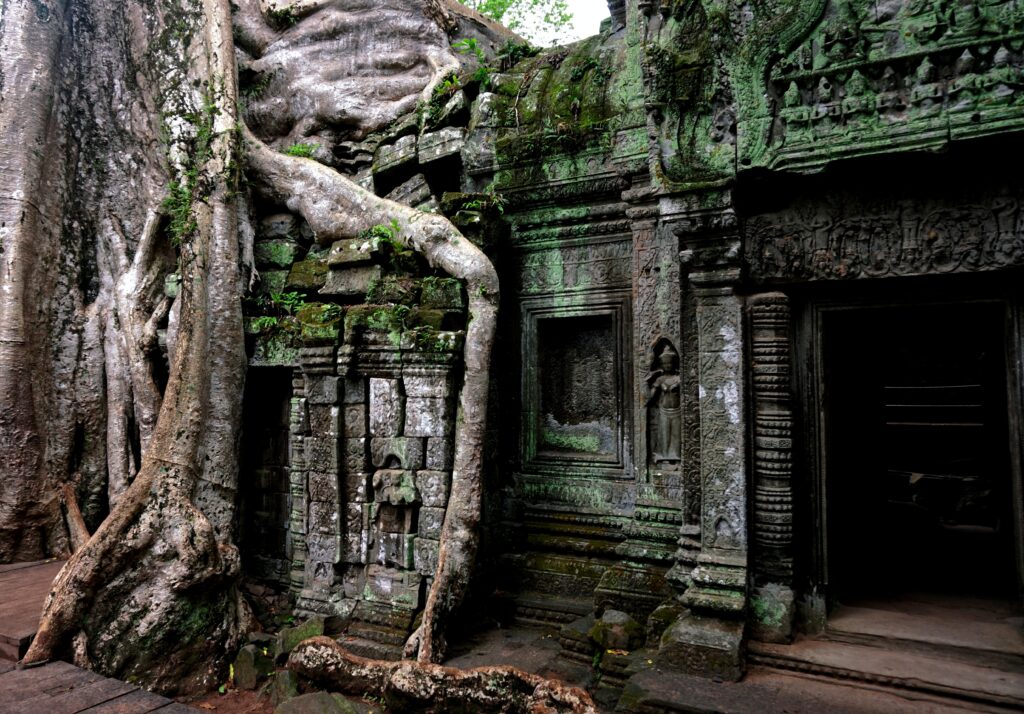 To visit any of the temples you need an "Angkor Pass" which you can buy for the main entrance of Angkor Archaeological Park. Choose from a 1, 3 or 7 day pass. Remember, these need to be used on consecutive days!
A sneaky little bonus for you!  The one-day pass is only valid on the day of purchase. But if you buy your ticket after 5pm, you can enter Angkor Wat for sunset that same evening AND use the pass the following day too! I would highly recommend taking advantage of this, it's an excellent way to grab some quiet sunset shots and Angkor Wat and you'll be able to save some time to check out more of the smaller temples in the morning.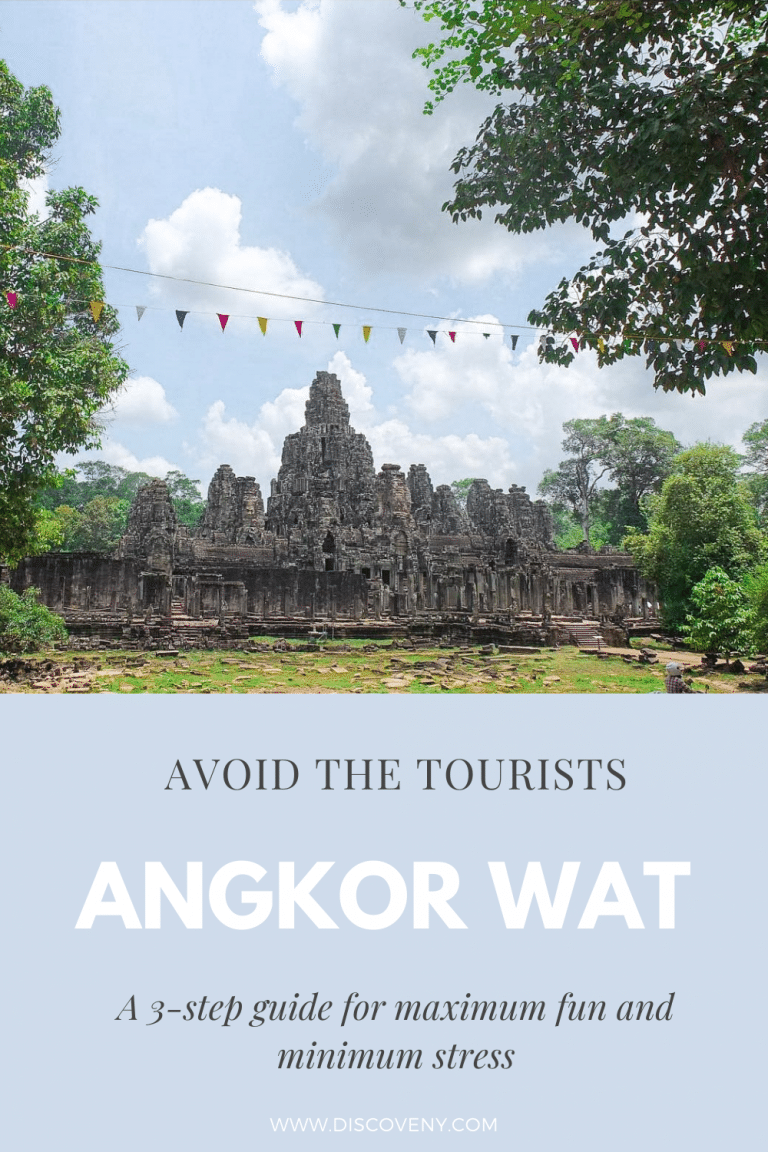 Water, sunscreen, waterproofs and an an umbrella (for midday heat and downpours)
Tour buses, elephant rides, sunset and sunrise crowds, scrambling on the ruins and touching the bas reliefs.
At GapBeetle, we aim to help you have the best gap year possible, no matter when you take your year off. We feature real-life tips and insight from fellow travellers, we focus on adventure travel for all and we review and rate: the best jobs, the best destinations and the best sights: gapbeetle.com
Planning a trip to Cambodia? Already been? We'd love to hear about it
Remember to check out Gapbeetle's top 5 temples and guides to Siem Reap and Cambodia before you go!
And let me know all about your plans! You can leave a comment below or drop me an email here.
Follow our daily adventures on Facebook and Instagram
This post may contain affiliate links (yay for transparency!) This means that I will earn a small commission, at no additional cost to you, if you click the link and choose to buy the product. I only link to stuff I have personally bought and found useful and never endorse crap. Your support helps keep the site going, thank you!