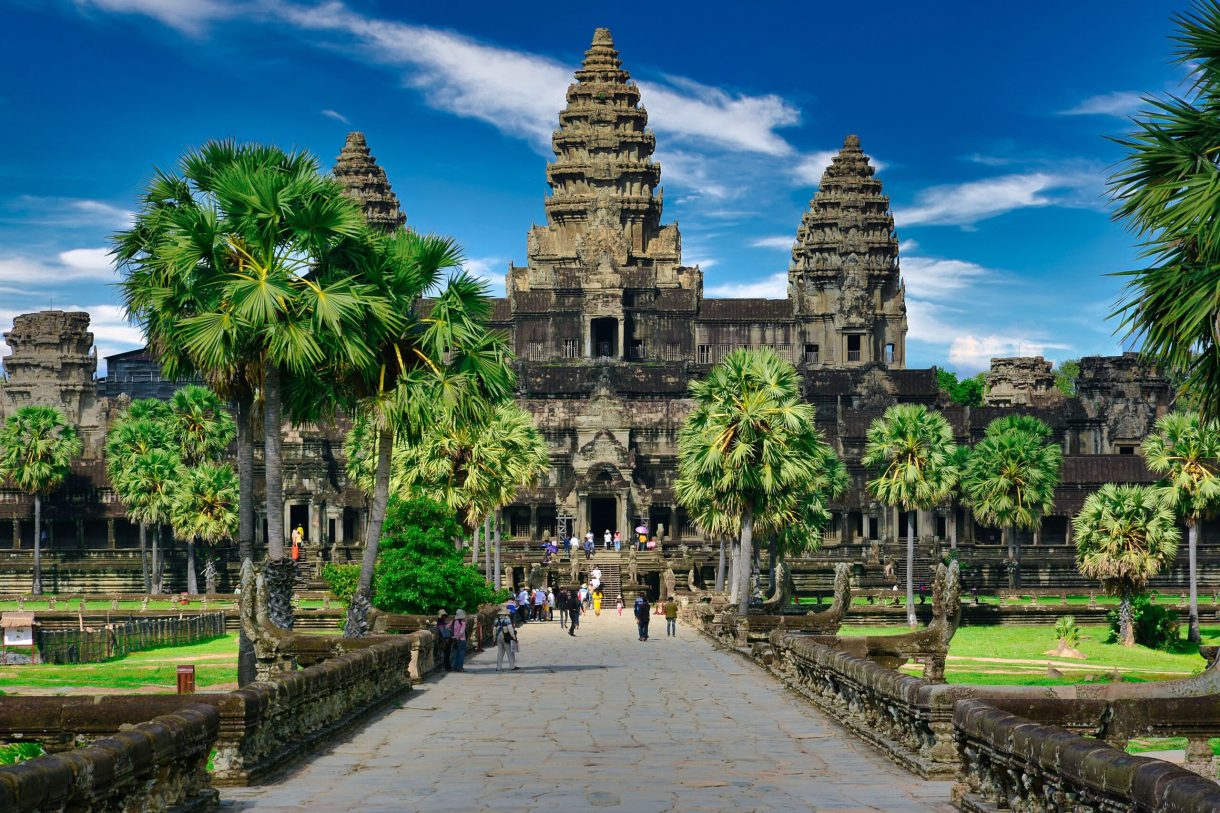 11 authentic activities to experience the real Cambodia
Oh Cambodia. My first country in Asia. How I fell in love with you…
Up-and-coming Cambodia should be firmly on the route of any backpacker through Southeast Asia. The 'Kingdom of Wonders' holds something for everyone. Foodie? The flavours of Cambodia are something else – not quite Thai, not quite Vietnamese, but 100% delicious. Looking to relax? This little kingdom has white sandy beaches to kick back on and soak up some sun. History buff? Cambodia has over 4000 temples to explore plus a horrifying history of communism and genocide. And the people are wonderfully hospitable. 
This is one place we'd come back to in heartbeat. Highlights included Phnom Penh, Siem Reap and the blissfully quiet coastline. Cambodia is a country that offers so much in terms of nature, culture, a rich and diverse cuisine, beaches and so much more. There are some sights that you absolutely shouldn't miss. But, as with most places, to get a taste of the real Cambodia you've got to get off the well-beaten backpacker route and forge your own way a little. Here are 11 of our favourite ways to experience the real Cambodia. Combine it with some of our Cambodian city guides and you'll be good to go!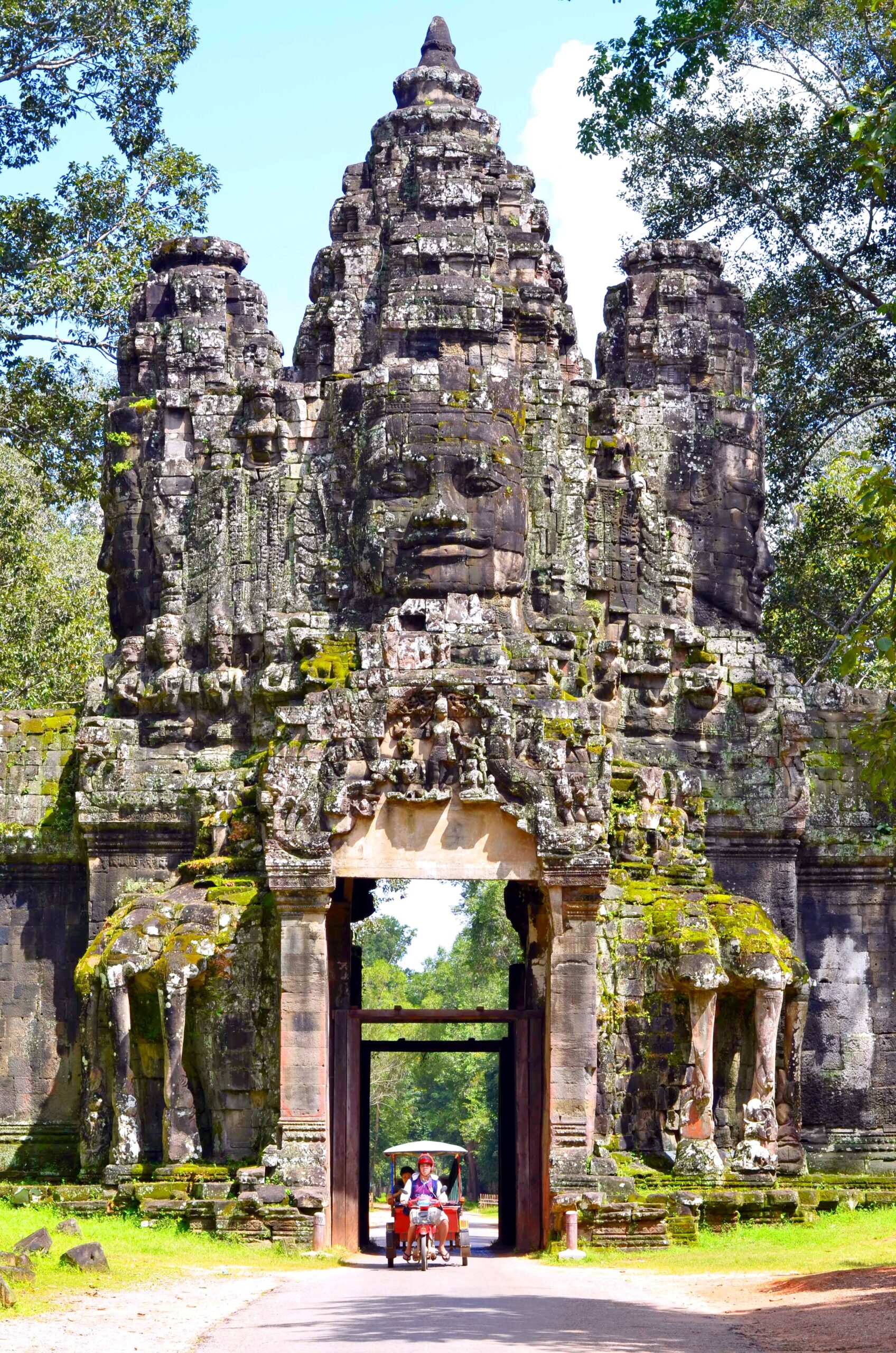 Visit Angkor Archaeological Park
The temples of Angkor are often the first thing that springs to mind when people think of Cambodia. Heck, it's even on their national flag. And this World Heritage Site is a must-see for any traveller exploring the Kingdom of Wonders. Most people come for the largest and most famous temple, Angkor Wat but we recommend you spend a little more time to explore Angkor Thom (my personal favourite) and Ta Promh, a temple in which the jungle has truly taken over.  
However, their allure comes with the downside that this is the most popular site in Cambodia. All three sites can get unbearably crowded during peak season (Dec – Mar). Read more about overtourism here, including how to limit your personal impact on these historic wonders.
Top tip: Figure out your transport in advance and get up early (I'm talking 4:30am) to grab your passes and be at Angkor Wat for sunrise. Why not hire bicycles to get around sustainably? Hiring a tuk-tuk for the day is also a great option; a good driver will know exactly when each temple has its 'quiet moments' so you can explore undisturbed.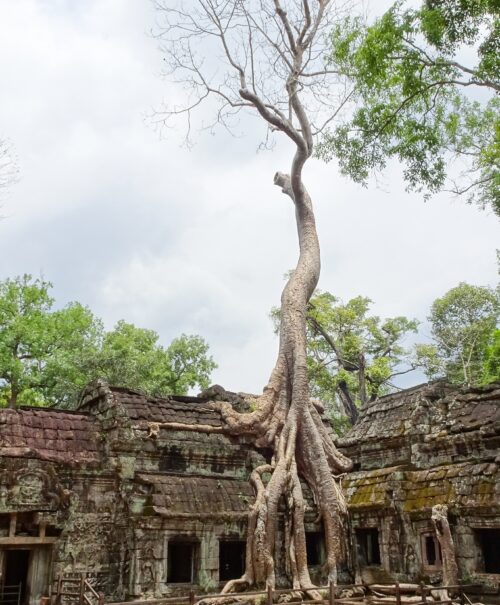 Stay a while in Siem Reap
Most visitors to Siem Reap come for the temples of Angkor. They hit the 'main trio' before dashing off to tick the next location from their bucket lists. But if you stay a while, you'll discover that Siem Reap actually has a lot to offer. 
Not tired of temples yet? There are many more nestled in this 400-hectare heritage site. Just 15km from Angkor, are a small collection of 9th-century temples – Bakong, Lolei, Preah Ko and small Prasat Prei Monti. Just 10km further is Banteay Srei, a red sandstone temple tucked away in the beautiful Cambodian countryside. 
If you're all templed out, take in some new scenery at the floating communities on Tonle Sap lake. Travelling by traditional wooden boat through the villages is a wonderful cultural experience. Siem Reap is also great place to kick back and relax for a few days. Why not treat yourself to a massage or relax with a cocktail in a rooftop pool? Or if you've still got the energy to spare, hit the famous night markets!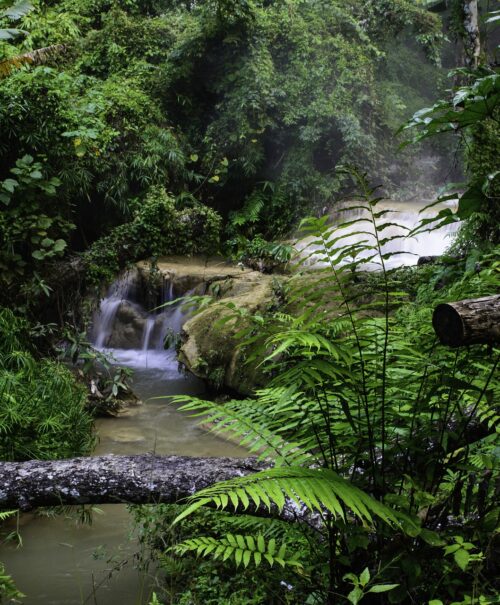 Cambodia is home to the Cardamom Mountains, Southeast Asia's largest rainforest. This jungle is truly off the beaten track. Wild elephants still roam freely as kingfishers dart across the river surface and monkeys swing from the vintes. The Cardamom region is the perfect place to experience a slice of peaceful village life.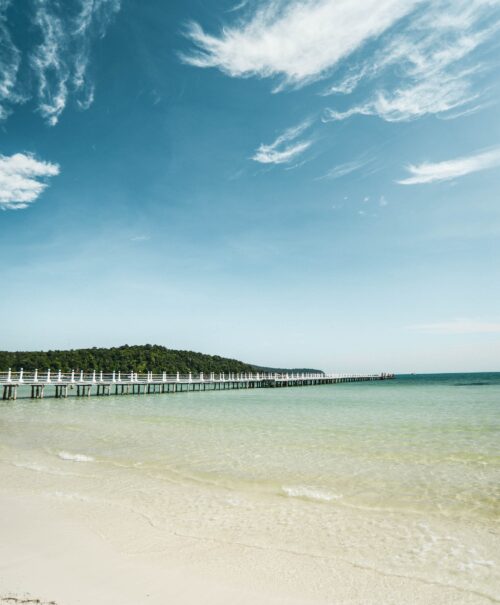 Chill out on Koh Rong Sanloem
Most tourists head to neighbouring Thailand for some vitamin sea. But they end up missing out on Cambodia's islands – many devoid of the tourists Thailand experiences. Koh Rong Sanloem is the quiet little sister of party island Koh Rong. The sand is white, the water aquamarine. Hiking, swimming, snorkelling or sitting on the beach, there's something for all types of traveller. Except for party types. Don't forget your reef-safe suncream!
Want to escape it all? Koh Ta Kiev, another close island, is home to a small smattering of rustic resorts. It's a simple life. Perfect for those that want to camp under the stars. 
Top tip: We recommend that you avoid Sihanoukville. This once sleepy seaside peninsula has been overrun by tourists, swamped by foreign investment and tourism and covered in new constructions, including this huge resort. A classic case of overtourism, minimise your impact by simply not going! We promise, you won't be missing anything. 
Ride the Battambang bamboo train
Originally built as transportation for the locals, the Battambang bamboo train is truly one of a kind. This motor-powered elevated bamboo platform on rails can reach speeds of up to 30 kilometres per hour. Talk about cheap thrills! It's a relatively sustainable, alternative and chill way to take in the Cambodian landscape.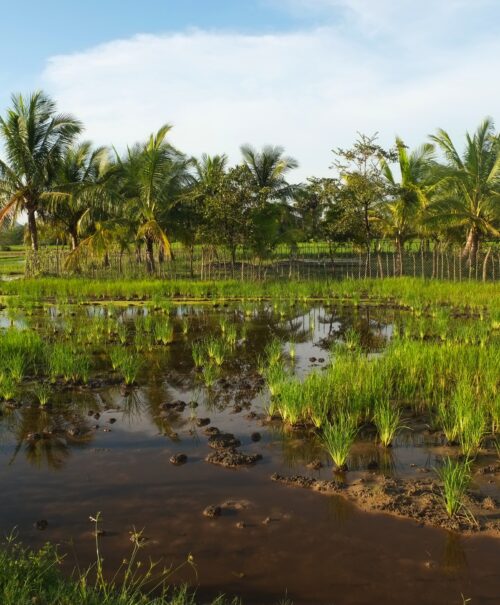 Rural Cambodia is the real Cambodia. Over 85% of the country is rural. If you head out of the cities you'll get to meet the friendliest locals and share in their peaceful and traditional way of living. 
Thankfully, escaping the city is easy. If you're in Phnom Penh, we recommend heading to Koh Dach. This small island in the middle of the Mekong river may just be 40 minutes out of the capital. But time seemingly stands still with many historic traditions remaining intact. Top tip: the island is best explored by bike.
If you're in Siem Reap, a community tourism project has been launched to encourage tourists to go beyond the temples. There are so many activities you can participate in to learn more about Cambodia's people and past. Enjoy, sampling local food and meeting the artisans behind traditional handicrafts. Or spend the night with a family in a homestay to experience true village life.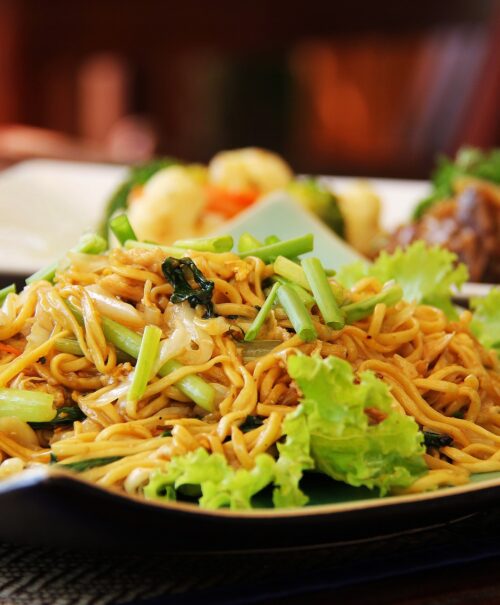 Cambodians love their food and the city streets are home to some of the finest cuisine in the country. Mealtimes will see pavements fill with plastic tables and chairs. If you fancy street food, follow these tips to avoid the dreaded traveller's tummy upsets!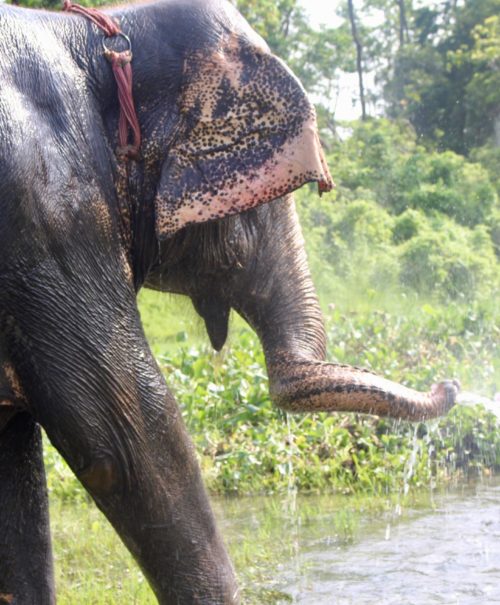 Meet elephants at the Mondulkiri Project
Cambodian forests are under threat and so are the marginalised Indigenous Bunong people who rely on this land. As sustainable travellers, we should be looking to make a positive impact wherever we go. The Mondulkiri Project employs Bunong people, teaching conservation skills and caring for rescued elephants.  Here, you'll hike alongside the elephants through the jungle before joining them for a bath in the waterfall swimming hole. 
As an ethical NGO, the Mondulkiri Project do not allow visitors to sit on the elephants for riding or bathing. Tourists can get in the water with the gentle giants (if the elephants are in the mood to swim) but contact with the elephants is mostly hands-off – exactly how it should be! Choose your elephant operator carefully, and make sure your operator encourages elephant-friendly tourism before your trip. 
Sail along the mighty Mekong
The mighty Mekong river stretches from Tibet to Vietnam. A sunset cruise along the Mekong is a must while in Phnom Penh. If you're planning on exploring Laos or Vietnam, a riverboat trip is a great way to travel between countries. It's a little slow, but there are many benefits to being a slow traveller. So hop on a boat, grab a berth and get ready for a week of wildlife spotting, stopping at villages and chugging along on an overland adventure.
Visit Phnom Tamao Wildlife Rescue Centre
Every year, thousands of animals are illegally poached from the wild, destined to end up as exotic 'pets' or killed and used in traditional medicine. Run by Wildlife Alliance, this haven rehabilitates animals rescued from the illegal wildlife trade. If you don't have time to go on a safari jungle trek, Phnom Tamao Rescue Centre is a great alternative.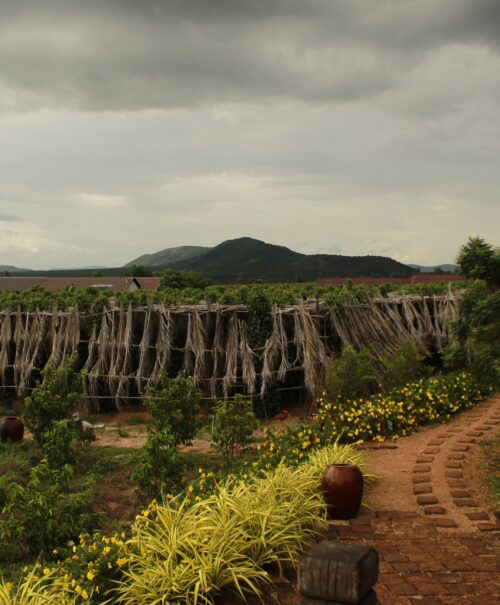 Kick back and relax in Kampot
On the southern coastline, around three hours' drive from Phnom Penh, lies the low-key seaside town of Kampot. Tourists come to the Kompong Bay River area for boutique hotels and riverfront relaxation. If that's too tame, you can hire scooters and ride up Bokor Mountain for amazing views, or rock climb through Cambodia's largest cave system.
Amazing! You're now fully equipped with all the knowledge you need to start planning your trip to Cambodia. But why stop there? Why not venture on to other Southeast Asian Countries, like Laos, Vietnam and Thailand?
To make the most of your trip and for more detailed information, we recommend grabbing a Lonely Planet. It makes great plane or train reading too and when you're done, you can pass it on or leave it in your guesthouse/hostel. 
Remember to check our complete packing list to make sure you don't forget a thing! And as always, reach out with any questions. Our inbox is open.
Have you been to Cambodia? I'd love to hear about it.
You can leave a comment below or drop me an email here.
Follow our daily adventures on Facebook and Instagram
This post may contain affiliate links (yay for transparency!) This means that I will earn a small commission, at no additional cost to you, if you click the link and choose to buy the product. I only link to stuff I have personally bought and found useful and never endorse crap. Your support helps keep the site going, thank you!