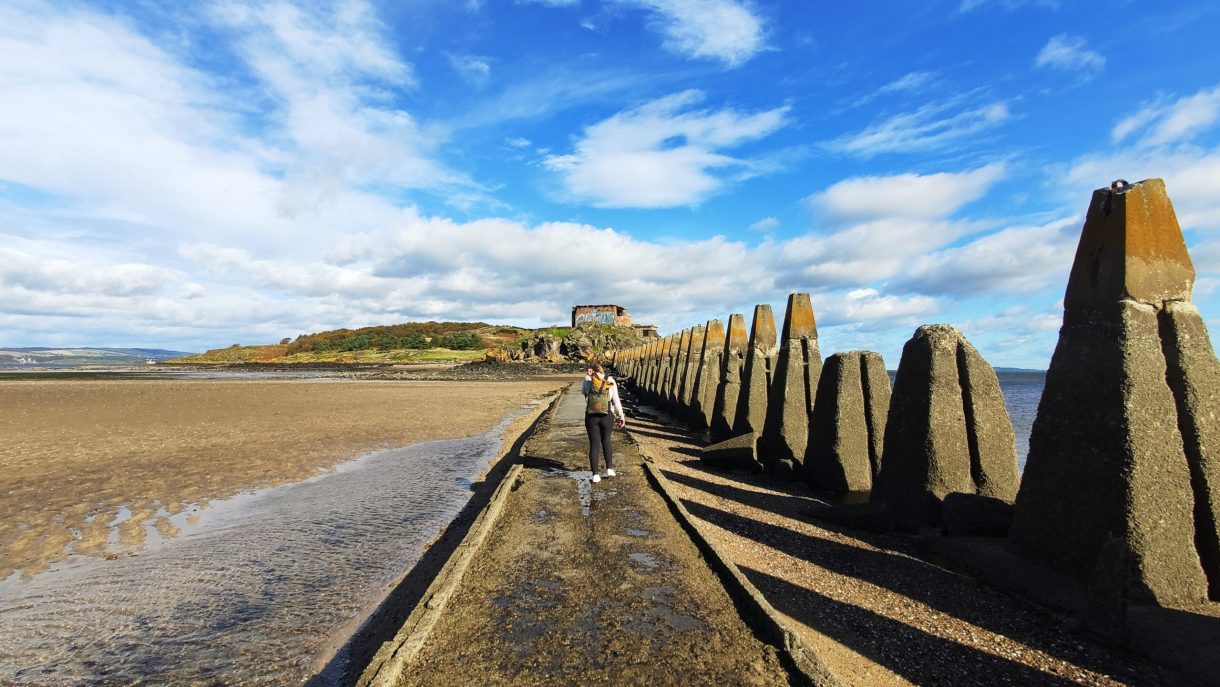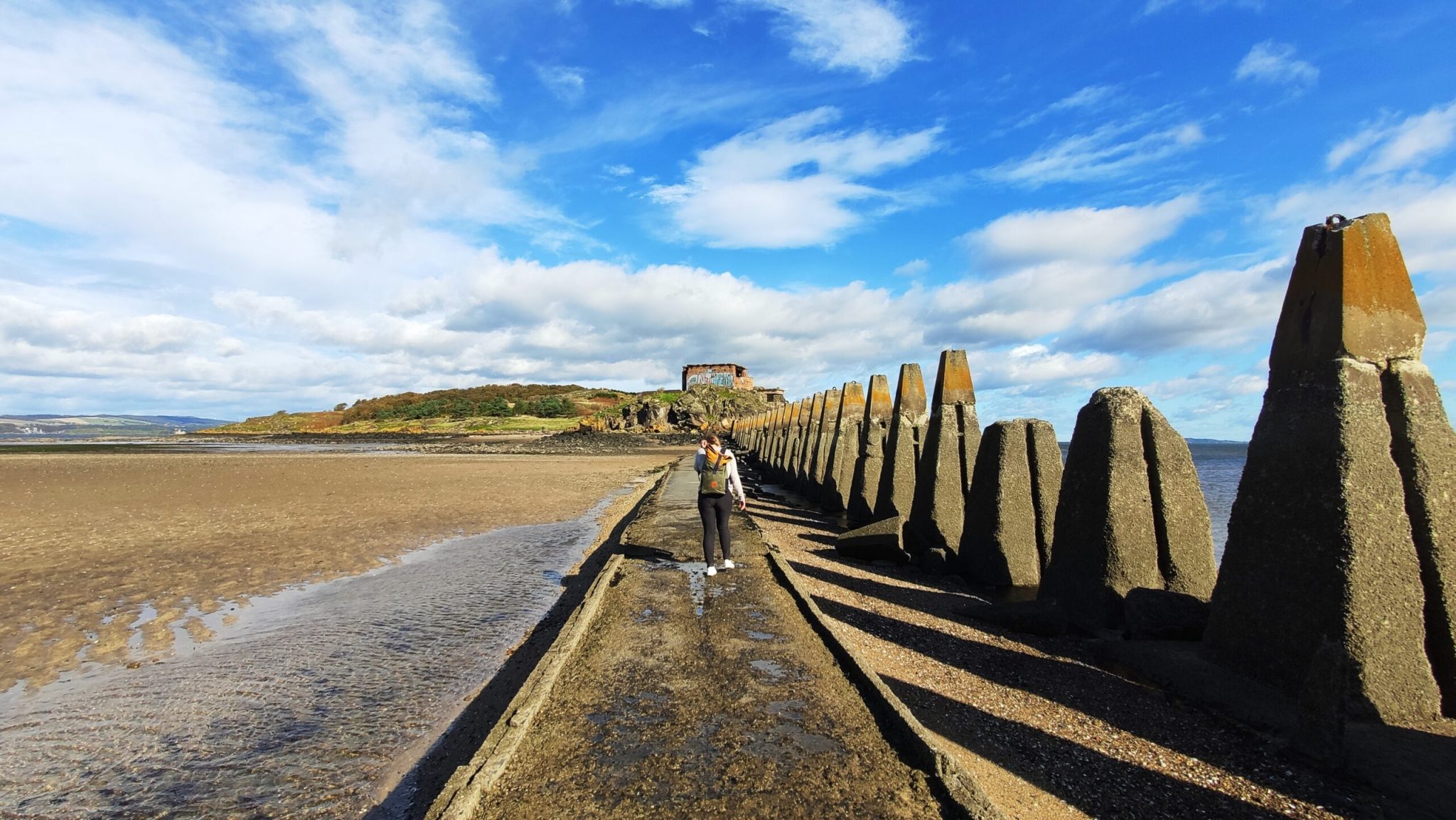 Cycle to Cramond | Edinburgh things to do 2023
Cramond Island is a fascinating place to visit for the urban adventurer. Explore Cramond Island with this circular cycle route, returning to Edinburgh through the picturesque Dean Village and Stockbridge suburbs.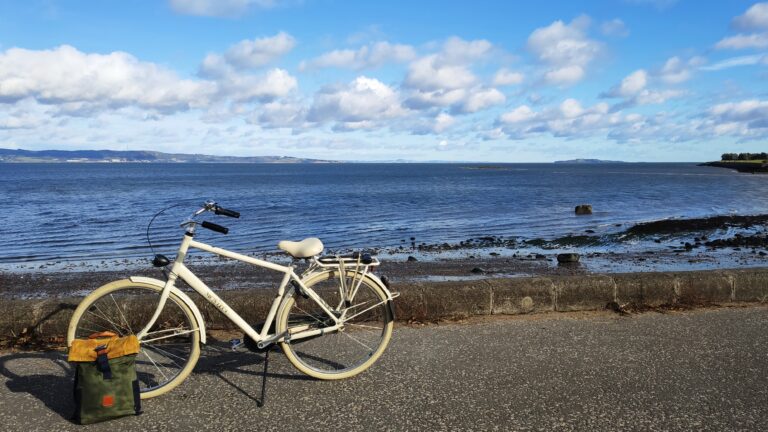 Edinburgh: an unexpected cycle-friendly city
Cycling is growing in popularity in our post-pandemic world. And for a good reason; it's an affordable, eco-friendly way to get around. Additionally, it's much nicer to exercise outside in the fresh air instead of staring at a blank wall, running in place on a gym treadmill.
We took the opportunity of a rare sunny Saturday in Scotland to hop on our bikes and explore further afield. Although not touted as a cycling city, Edinburgh is extremely bike-friendly. Old converted railway lines with deep embankments allow you to explore the city with two feet or two wheels. Thanks to this superb network of bike paths, you can reach many parts of the city on safe, traffic-free routes – perfect for the less confident cyclist (like me!).
No bike? No worries! Edinburgh has an excellent cycle hire scheme with tons of pick-up/drop-off points scattered across the city. For just £1.50 an hour (£4.50 for 24h) you can ride around to your heart's content. All you need is a smartphone and you're good to go.  
Why visit Cramond Island?
Cramond Island is a tidal island in the Firth of Forth. You can visit Cramond Island on foot as it's connected to the mainland by a causeway. A paved path, exposed at low tide, allows easy access. However, you can only cross over to the elusive island for a few hours each day, before the tide washes back over the causeway once more.
The island is a real hidden gem, offering a touch of wilderness almost on Edinburgh's doorstep. At its center, it rises to a height of just 20 meters above sea level. Despite this, it offers extensive 360° views of the area. From the island, there are unrivaled scenes of Edinburgh's coast, Forth Rail Bridge, and the coast of Fife. 
This is a tourist attraction that's less 'tourist' and more 'local' as it's only really known by people who live in the city. But if you're in Edinburgh, Cramond Island is well worth a visit. Read on to learn how to cycle to Cramond and what not to miss.
IMPORTANT: Remember to check the tide times before your trip and time your trip appropriately. There is a noticeboard at the end of the causeway with the safe crossing times each day. Or you can text CRAMOND to 81400 to get safe crossing information from the RNLI. The island is larger than it looks, so make sure to allow yourself the time you need to explore and the time to get back along the causeway whilst it's safe. Don't get stranded!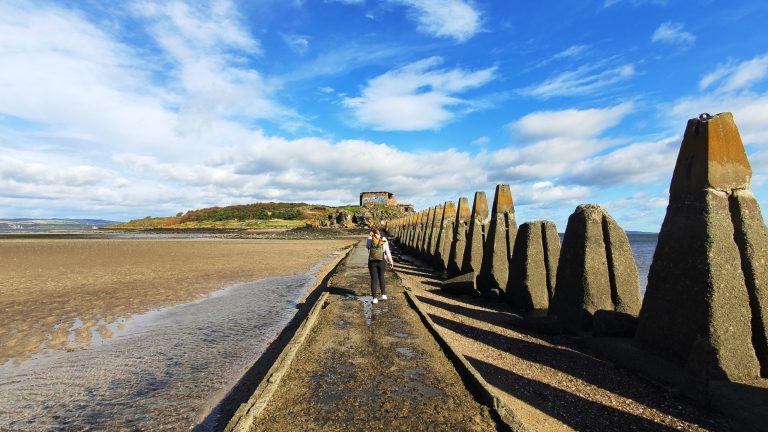 Edinburgh to Cramond Cycle Route
At less than a 60-minute cycle from the city, it's easy to see why Cramond Island makes a wonderful day trip for the more adventurous city explorer. This uninhabited slice of wilderness is the perfect place for a peaceful picnic, away from the hustle and bustle of the city. It's almost entirely accessible by cycle path so you can enjoy the ride on safe, traffic-free routes.
We recommend grabbing a hire bike from just outside Edinburgh Playhouse for a nice, circular route. The cycle paths we used are very well signposted. Feel free to use the route map we created, your own Google Maps, or Edinburgh Government's 'QuietRoutes' map to assist you.
First, head northeast and join the cycle path that runs down Leith Walk before taking a left along McDonald Road. It's easiest to hop off your bike here and cross the road at the pedestrian crossing. Take the pedestrian/cycle path straight forwards towards St Mark's Park.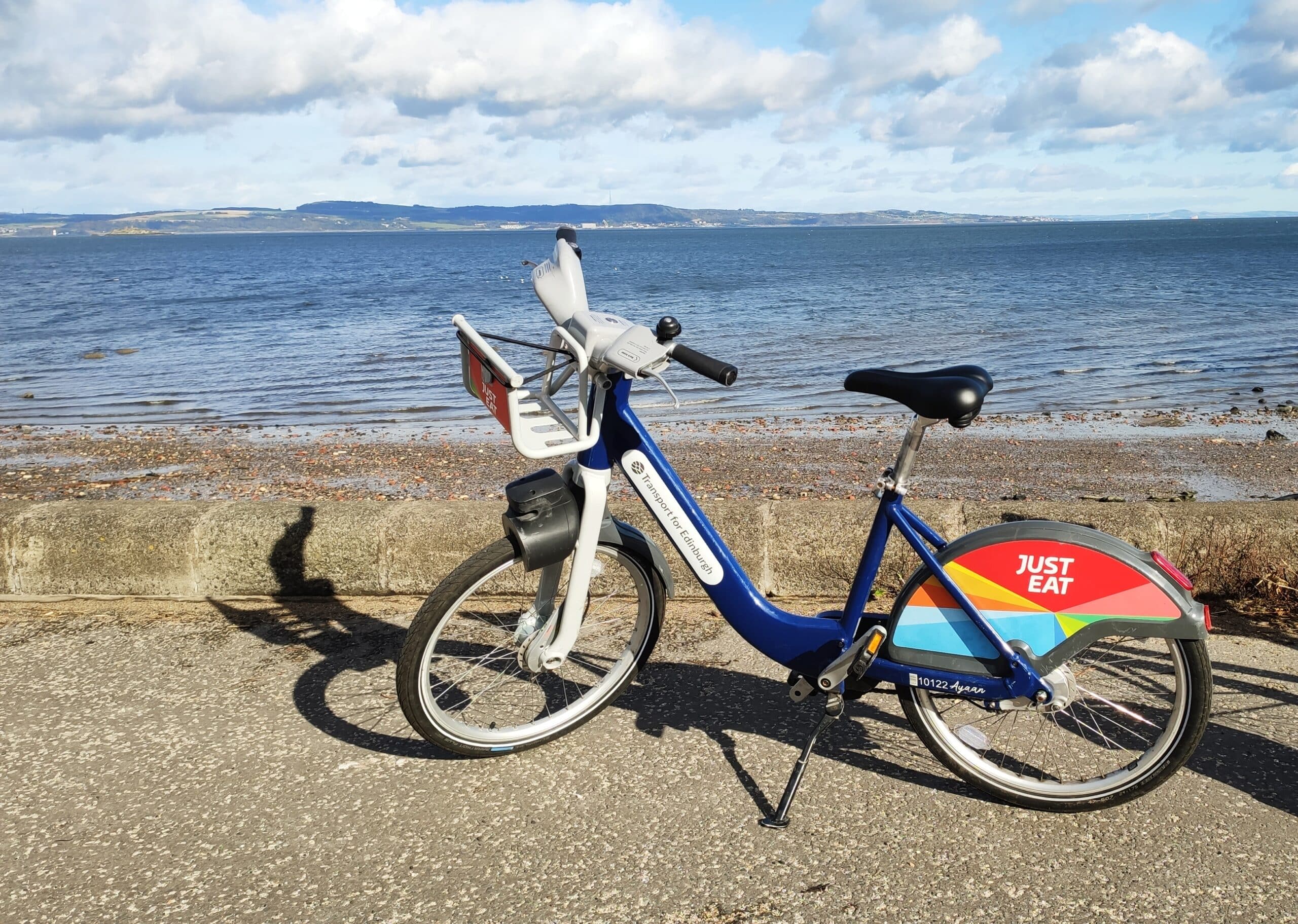 At the junction at the opposite side of the park, take an immediate right and then the first left, picking up signs for Cycle Route 11. Follow Route 11 along Ferry Road for around 3km before taking a sharp right and picking up signs for Cycle Route 12 and Cramond.
From here, simply keep to the well-signposted Route 12. Follow the cycle path alongside West Granton Access. When you arrive at West Granton Road, cross to the other side using the pedestrian crossing and continue down the cycle path on Waterfront Broadway.
Once past the Morrisons Supermarket, pick up Cycle Route 12 again through Waterfront Park. At the end of the park, turn left and join a fairly quiet road for a few meters before taking a left onto another cycle path. This wide path is a joy to cycle along, with plenty of room for everyone, and will take you all the way to Cramond Causeway. 
Keep following the path as it loops left. You can return your hire bike to the geo-strip just before The Cramond Inn as it's easier to explore the island on foot.
In addition to being a beautiful location, Cramond Island also has a wealth of history. The concrete pylons on one side of the causeway form one of the most striking sights in the area and make for a perfect photo opportunity. But did you know that they were initially constructed to stop submarines and boats passing through the gap in the estuary during the Second World War?
If you enjoy wartime history, you're in luck. Exploring the northeastern corner of the island, you can find a range of gun emplacements and the somewhat-ruined buildings to provide power, defence, and housing for soldiers manning the installations. 
Not a history buff? Don't worry, there's still lots to do. Cramond Island is wonderful for a spot of bird spotting, a leisurely hike, or a peaceful picnic. You'll find it hard to cram in everything you want to do before rushing back across the causeway before the waters close over it once more.
NOTE: There are no waste disposal facilities or toilets on the island. Remember to follow the code for the responsible enjoyment of the outdoors and take home your litter with you. If you need to go for a wild wee, pick somewhere off the path and don't abuse the derelict buildings scattered across the island.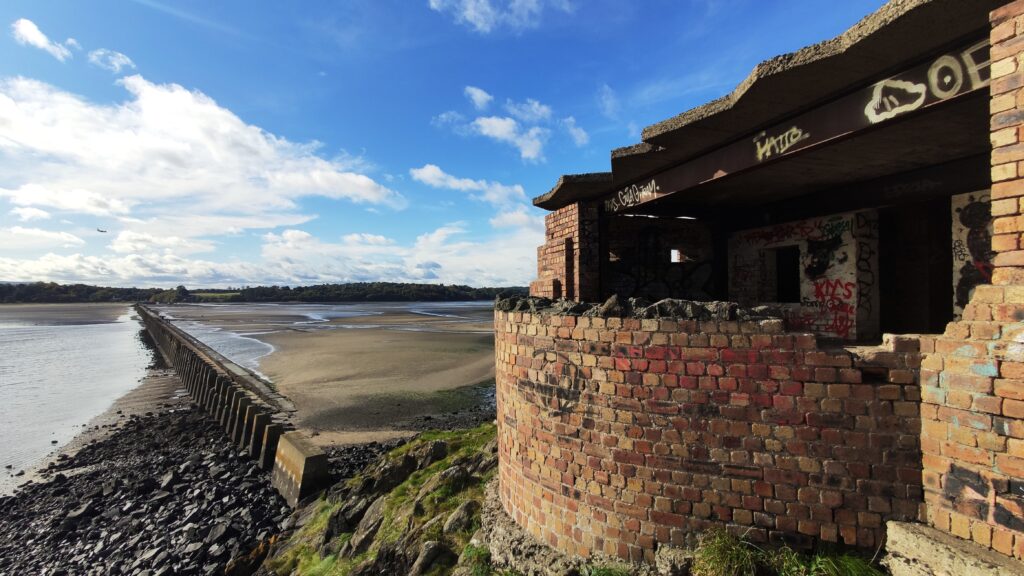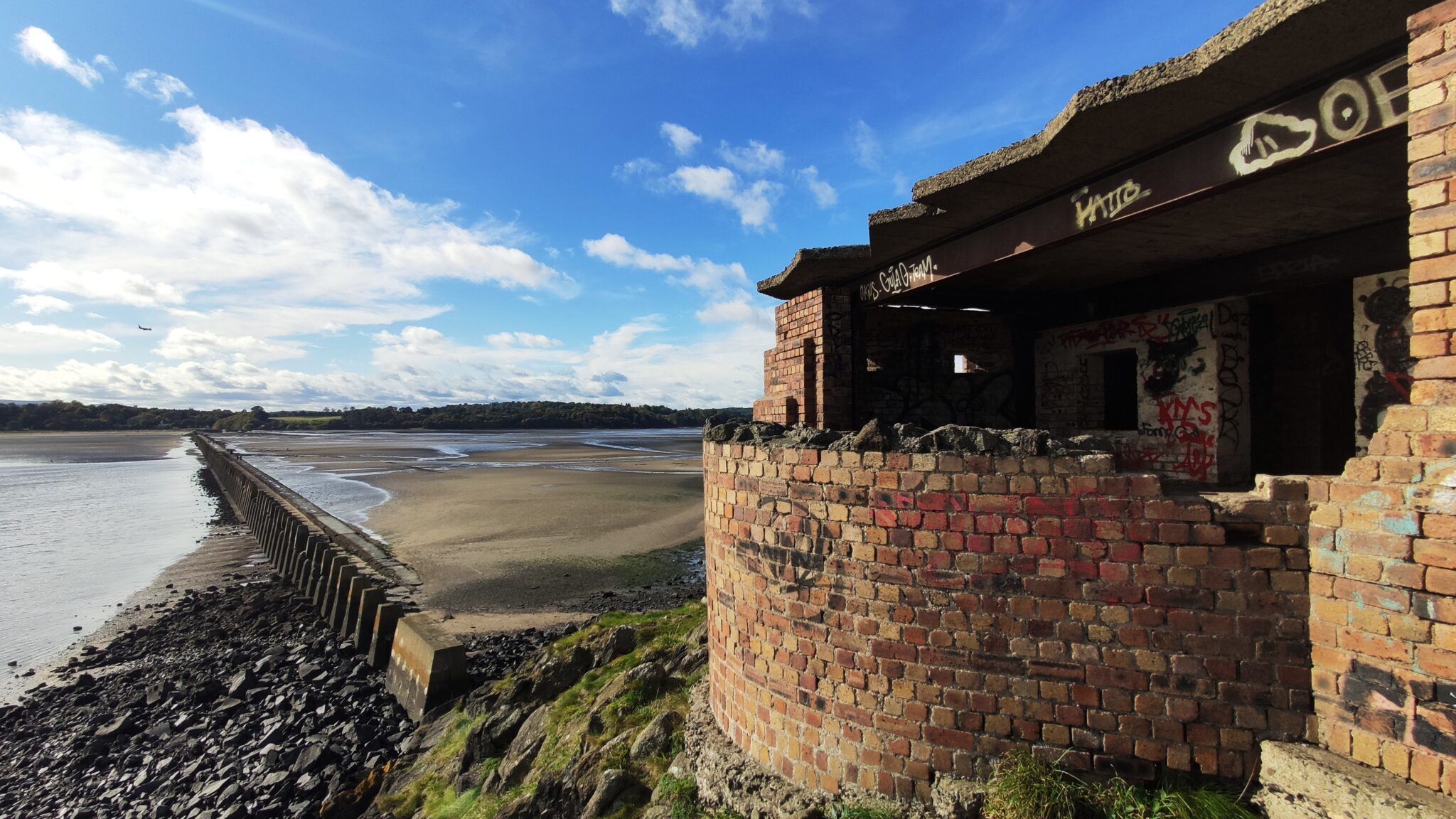 Return Cycle Route to Edinburgh via Dean Village and Stockbridge
Grab another hire bicycle from the geo-strip and head back along the coastal cycle path of Cycle Route 12. Take a right up the steep hill to the left of the Boardwalk Beach Club Cafe and join the main road to cycle around the roundabout before taking the second exit along Silverknowes Road. This is currently closed to motor vehicles so makes a great pedestrian and cycleway. It is unclear if this is a permanent change.
Cross a second roundabout and keep following Silverknowes Road before taking a slight left and picking up Cycle Route 1. Keep to Cycle Route 1 for 3.5km before taking a right turn up a steep dirt path. 
When you get to the road, take a left. Cycle over a bridge and along the quiet road of Ravelston Dykes. At the first major intersection, take a right turn along Belford Road. We recommend storing your bike just across from the Scottish National Gallery of Modern Art and walking down the hill towards The Dean Village, a lush village with 19th Century houses.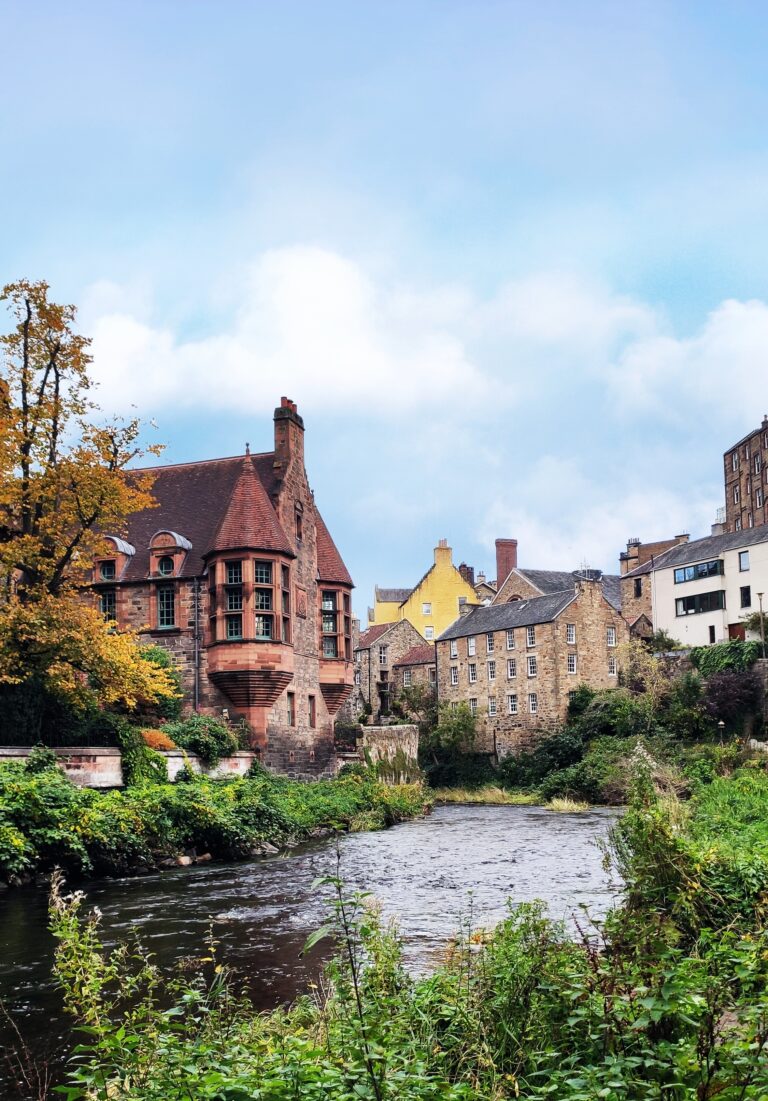 The Dean Village is a tranquil green oasis on the Water of Leith. This world heritage site has picturesque charm and makes for a great place to stop for a breather.  
Follow signposts for the Water of Leith Walkway, which can be accessed by some steep stairs just before Belford Bridge. This is a dirt path that is not easily accessible by cycle but offers stunning angles of Dean Village and gives you a chance to stretch your legs. Walk along the riverside path for some beautiful photo opportunities, then cross the Dean Bridge. 
You can pick up hire bikes again from Drumsheugh Place, just across Dean Bridge.
Return to the Water of Leith Walkway which is becomes more bike-accessible heading towards Stockbridge. At Stockbridge Market, take a right turn and cycle along Circus Place to return to the New Town and City Centre.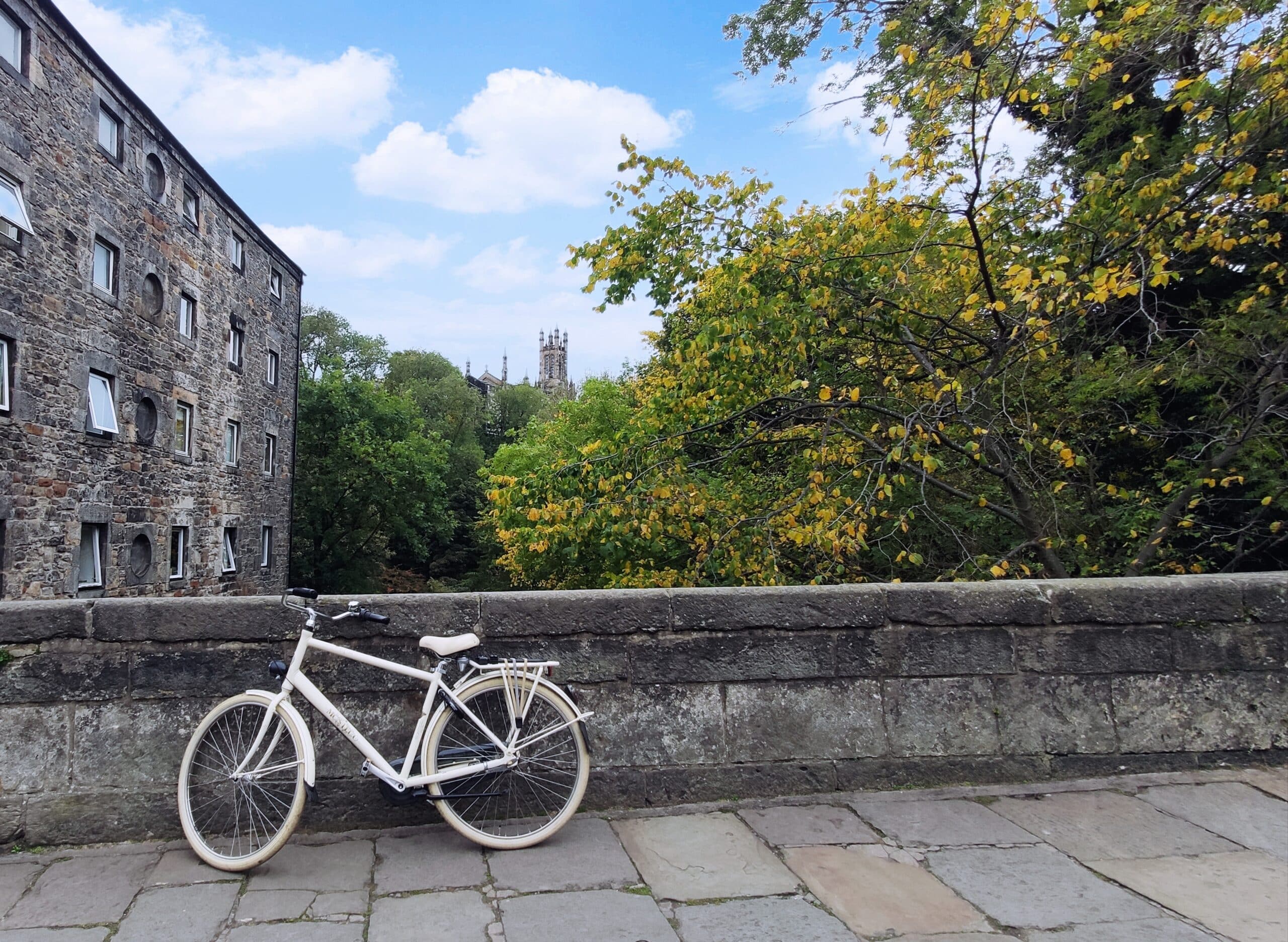 Our route will return you to your start point but feel free to return your bike anywhere and continue your Edinburgh adventure on foot. 
Rainy, foggy, or blowing a gale? Edinburgh's weather can often be stereotypically Scottish. But don't worry. If you're not up for a bike ride you can take bus 41 from Princes Street (the main shopping street in the New Town) towards Cramond. From the village, it's just a small walk to the causeway. You can take bus 41 back to Princes Street from the same location.
Visiting Edinburgh? Be sure to check out our Scotland archive for more ideas!
Do you enjoy cycling? More of a hiker? Check out our Hike & Bike Section here 
You can leave a comment below or drop me an email here.
Follow our daily adventures on Facebook and Instagram
This post may contain affiliate links (yay for transparency!) This means that I will earn a small commission, at no additional cost to you, if you click the link and choose to buy the product. I only link to stuff I have personally bought and found useful and never endorse crap. Your support helps keep the site going, thank you!