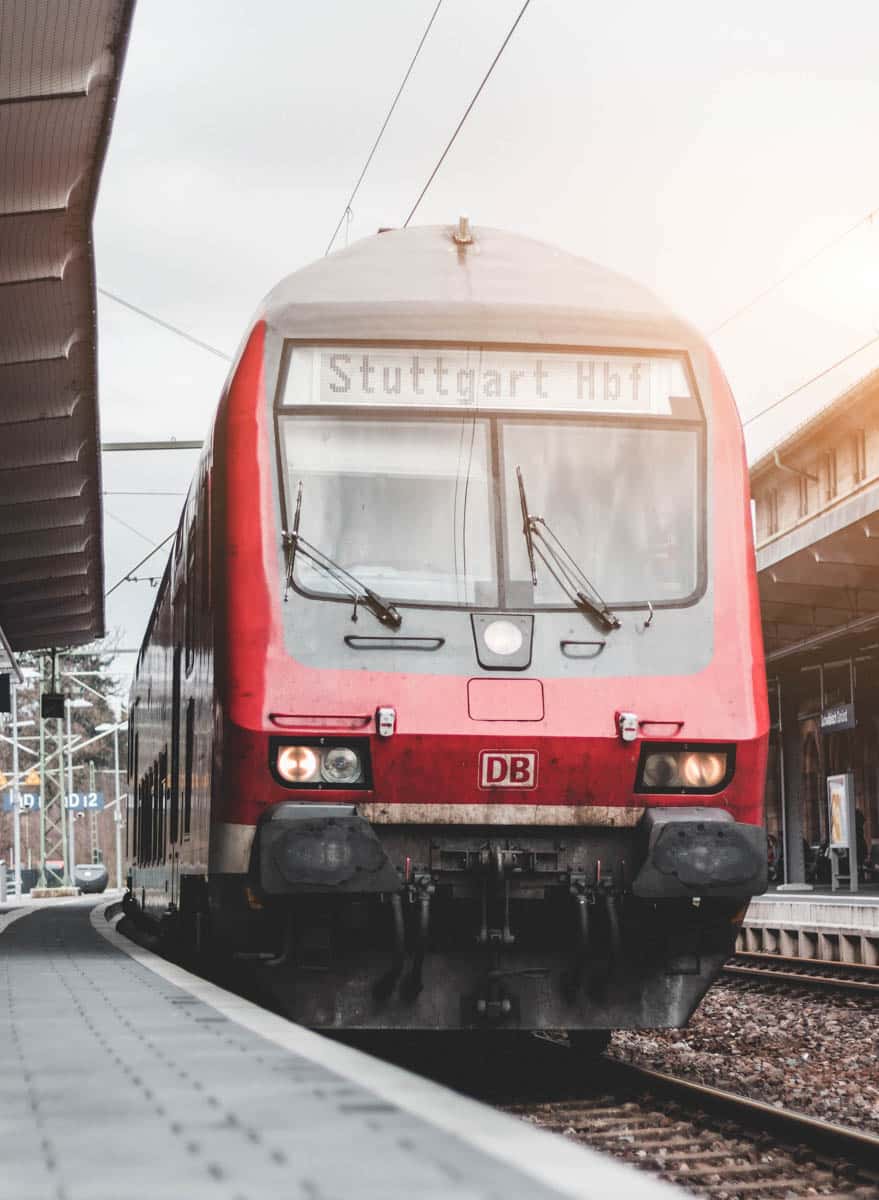 Europe's Sleeper Trains: Have they run out of steam?
Train travel is evolving at high speed and overnight services are running out of steam as classic routes fade away. Is this the end of the line for Europe's sleeper trains?
The lost romance of European train travel
Historically, sleeper trains crisscrossed Europe, connecting cultures and drawing lines between capital cities. Time-efficient, environmentally sustainable, and irresistibly romantic: there was everything to love. 
Boarding an overnight train, you'd fall asleep in one country, listening to the rhythm of the rails beneath you. Ten hours later, you'd wake up to another country's scenery flashing past your window, refreshed and ready to face the day. That first view of a new place, the anticipation of what's to come, is one of the things that made travelling by Europe's sleeper trains so romantic.
Trains are rolling libraries of information, each passenger a book that one need only engage in conversation to hear their tale. Overnight services attract a range of people; families, businessmen, backpackers. They're a social experience. If you can't sleep there's always someone to talk to, someone to share experiences with over a steaming mug of hot chocolate. A sleeper train may be lots of things, but it's never boring.
So what happened? Where did Europe's sleeper trains go?
What happened to Europe's sleeper trains?
In 2014, Deutsche Bahn, the German rail provider, confirmed that overnight services between Paris and Berlin, Hamburg and Munich would be stopped. They also slashed night trains to Amsterdam and minimised the number of sleeper trains to Prague.
The rail links between Europe's greatest cities continued to shut down. Following this, Thello, a joint venture between French and Spanish operators, scrapped its sleeper train between Rome and Paris, two of the continent's most romantic capitals. The famous Sibirjak service, connecting Germany to Eastern Europe, Russia and Kazakhstan was also axed. No longer could passengers fall asleep in Europe and wake up in Asia. Crossing these continents by night train became the stuff of dreams.
Night services declined against the competition from low-cost air services and even lower-cost long-distance coach services. Not to mention, the increase in high-speed intercity trains, rail tariffs between EU non-EU countries and lack of promotional material for the services. It seemed to be end of the line for European sleeper trains.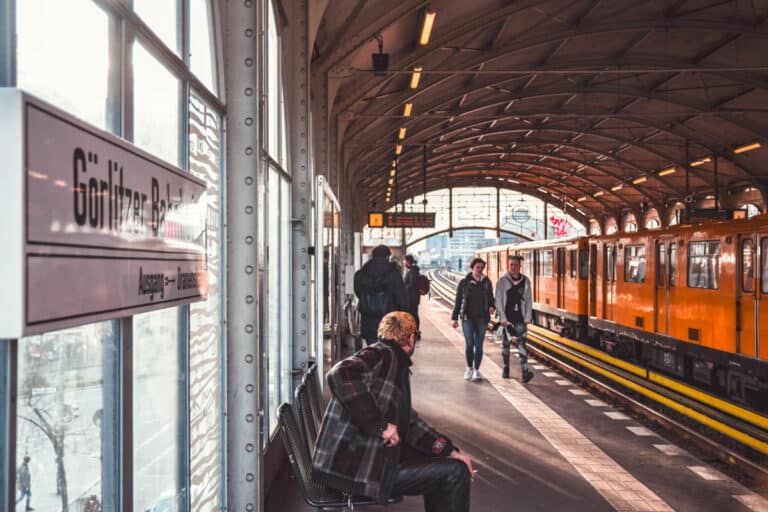 There's light at the end of the tunnel
But there's a light at the end of the tunnel. Europe's sleeper trains aren't dead yet. They've still got a little bit of puff left.
With all eyes on the world's rapidly changing climate, it's clear something's got to shift. Europe is striving to be the world's first carbon-neutral continent. The EU Green Deal is an action plan with a focus on investing in efficient resources and forming a circular economy.
And suddenly, these sleeper trains with their small emissions are looking very attractive. 
In 2020, there's been real momentum to get these night trains back on the rails. Swedish company Snälltåget, is bringing back night trains between Sweden and Germany via Denmark in 2021. RegioJet is steaming east, forming overnight links between the Czech Republic, Slovakia, Hungary, Slovenia and Croatia. And Austrian NightJet is now offering routes between 25 major European destinations, including a new sleeper service between Amsterdam and Vienna.
It's clear, the success of the EU Green Deal depends on more attractive train travel. This applies to sleeper services too. Part-subsidised, part encouraged by the government, the night trains of Europe may just be making a comeback.
What's are the environmental benefit of Europe's sleeper trains?
It's simple. Travelling through the night is environmentally sustainable, comfortable and a romantic way of getting around Europe. Those city-hopping budget airlines form part of the fastest-growing contributor to climate change. Therefore, avoiding flying when not necessary can massively cut your emissions. In fact, flight shame is a very real thing, with 1 in 5 people in Sweden preferring to use the train because it 'pollutes less'.
And it does. A lot less. One kilometre travelled by plane produces 45 times more carbon dioxide particles than a train would produce.  And buses are 23 times more polluting than trains.
'But what about offsetting our flight emissions', I hear you cry. Well, we could. But offsetting isn't the long term solution to climate change. There's only so many forests we can plant or so many wind farms we can build. Better to not add to the problem in the first place.
Described as the 'Greta Thunberg Generation', young people are becoming increasingly interested in sustainable travel. Following in the footsteps of the Swedish teen, many are choosing to curb their carbon emissions by giving up meat, cutting down on plastic and even going flight free. If Europe invests in its sleeper services, the demand will be there.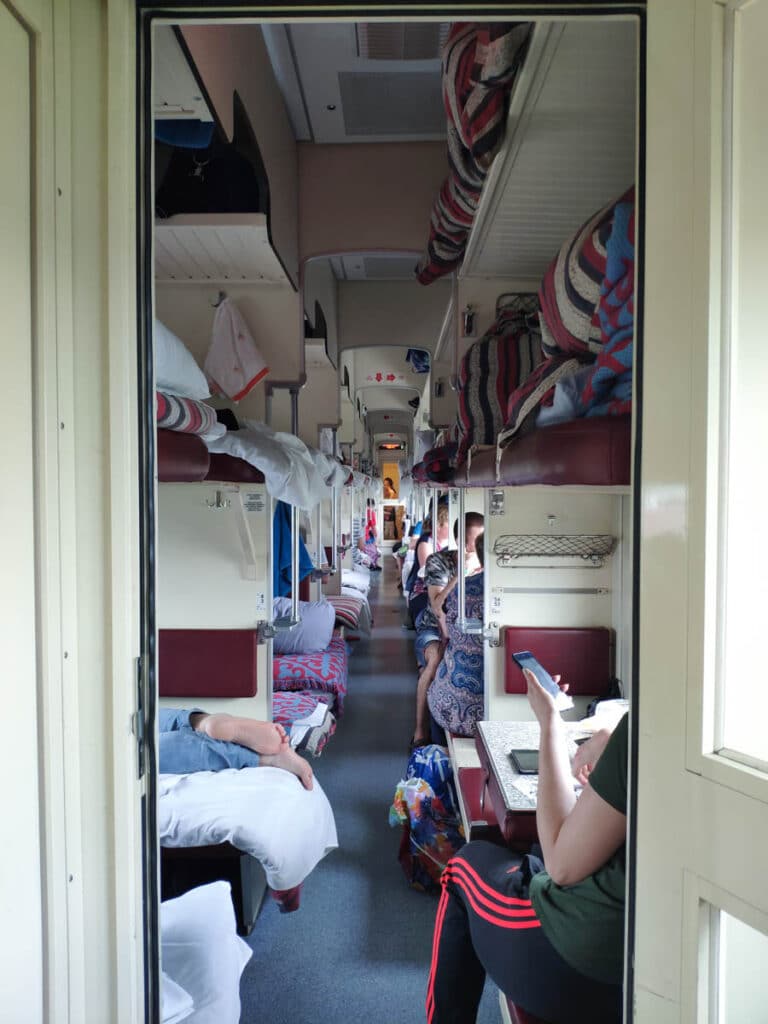 Taking the train can save the planet. It can save you money too.
A simple price check makes overnight train travel look bad. Why would you pay £80 for a bed on the Caledonian Express (London to Edinburgh) when a flight with a budget airline costs half that amount? 
However, when you factor in the total costs of your trip, Europe's sleeper trains may just save you money. Yes, the initial cost of the ticket is more expensive. But by sleeping on a train, you're saving on the price of a hotel for a night.
In addition to this, most train stations are situated in the city centre. You can glide from one city directly into another and wake up refreshed and ready for the day. No longer will you be bleary-eyed, trying to catch an airport bus or wave down a costly cab after you get through customs. Simply step off the train straight into your next day of sightseeing.
And if that hasn't convinced you, taking a sleeper train is a much more enjoyable experience. You don't have to arrive up to two hours before and there's no crazy rush through customs, having to unpack and repack your precious possessions. Save yourself the stress of flying.
Under the surface, the night train remains the budget airline of slow travellers and romantics. Do yourself a favour, as well as the planet, and give it a try next time you travel around Europe? 
Anyone who knows me knows that I love a good book. Travel writer, Monisha Rajesh, is an advocate for 
slow travel
. She has ventured 45'000 miles around the world using mostly rail. 
Her journey saw her being dragged along through some of the world's most wonderful scenery, from the rusty soviet sleeper trains of Kazakhstan to the high-speed bullet trains of Japan and China.
She has narrated her adventures through 
two books
, both of which will make you want to swap your planes for trains immediately. I really recommend these books to anyone that is dubious about how amazing train travel can be
The Man in Seat 61
is an excellent web resource to help you plan a trip by rails, no matter where. you are in the world. The amount of knowledge here is invaluable.
Follow our daily adventures on Facebook and Instagram
This post may contain affiliate links (yay for transparency!) This means that I will earn a small commission, at no additional cost to you, if you click the link and choose to buy the product. I only link to stuff I have personally bought and found useful and never endorse crap. Your support helps keep the site going, thank you!