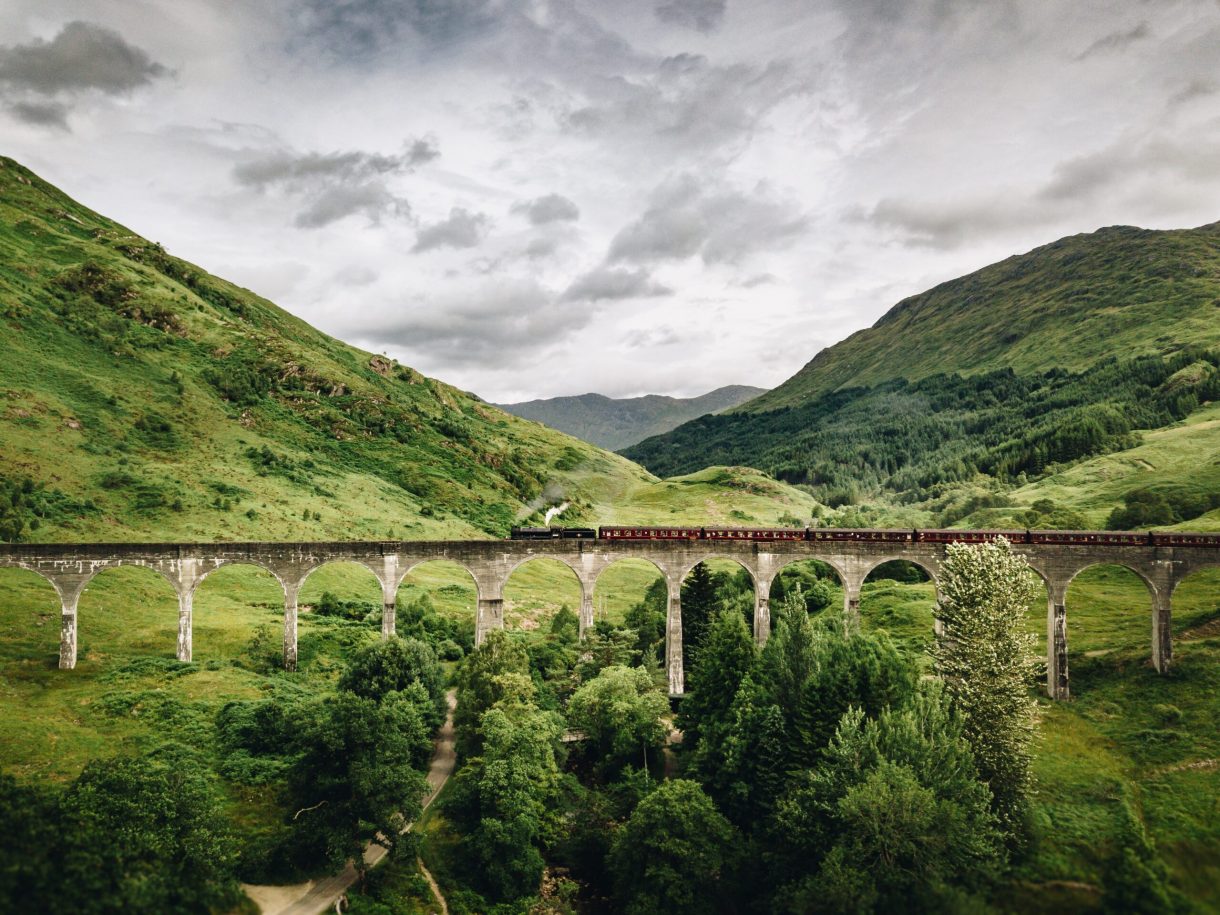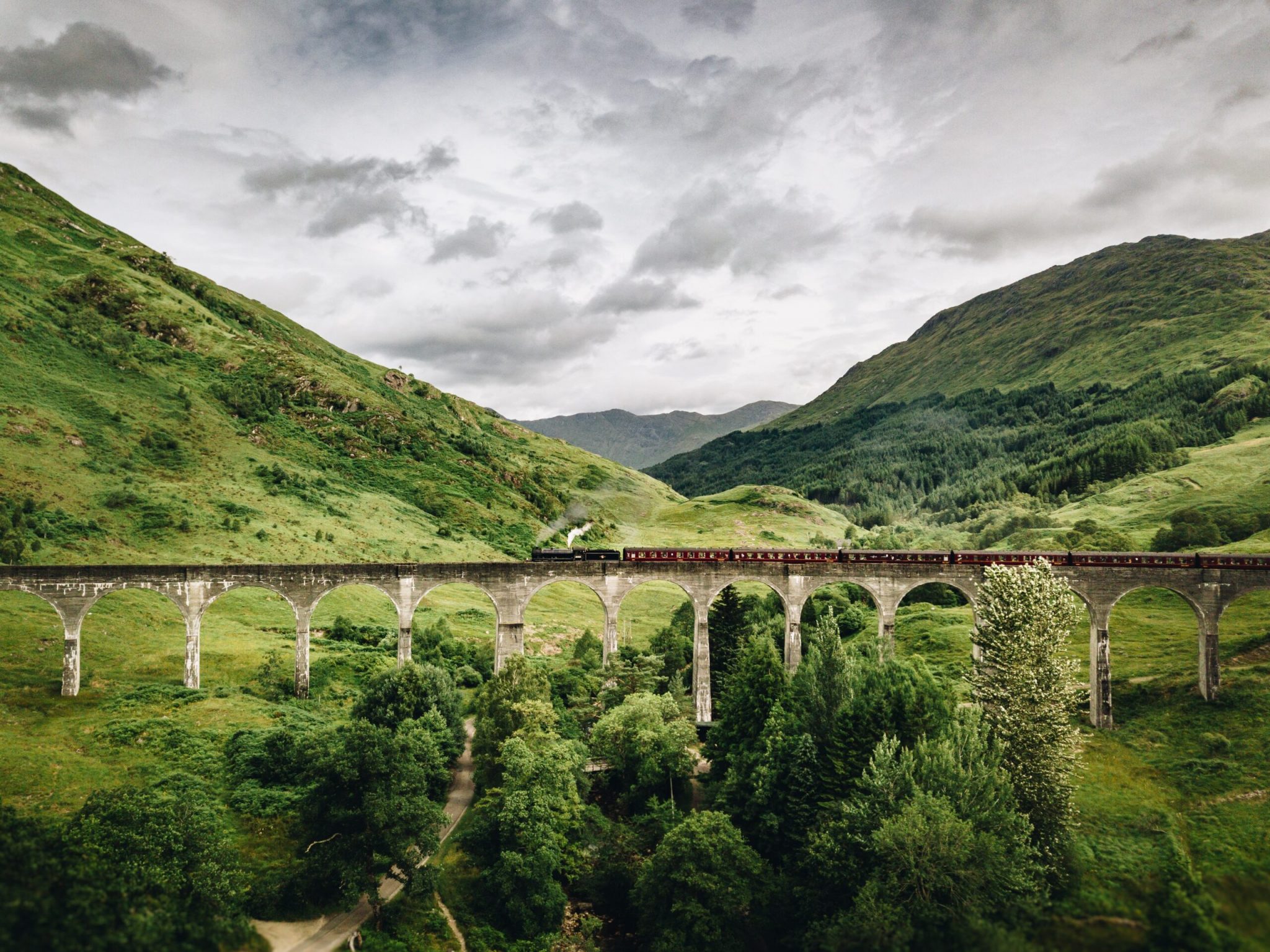 What I wish everyone knew about slow travel
Slow travel is growing in popularity, and for good reason! This mindful way of experiencing a destination can lower your carbon emissions and help to combat the impacts of overtourism. Read on to discover the benefits of slow travel and how to adopt this travel habit on your next trip.
This week's post is brought to you in collaboration with Zoe, also known as 'Girl With The Suitcase'. If you are also passionate about exploring new places without harming our planet, head to her website for more travel tips.
Want answers? Jump straight to the relevant section here!
Click any of the bullets below to be taken straight to that section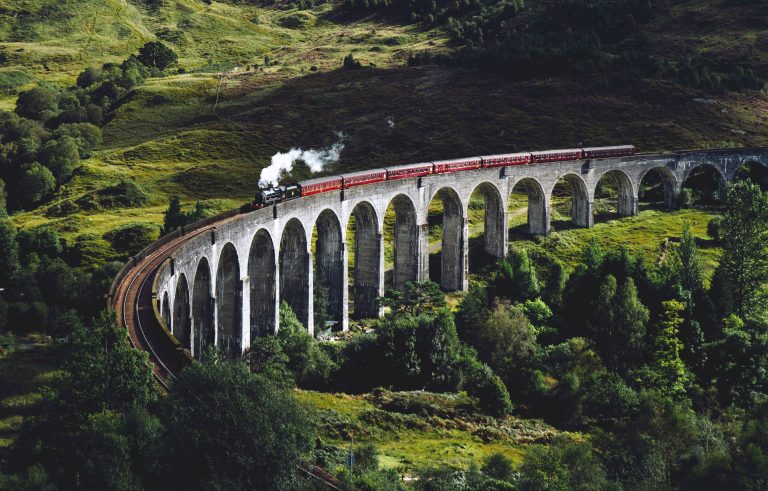 'Slow travel' is something that isn't often heard of, although this way of exploring is inching into the spotlight as the world grows ever-more concerned with the looming climate crisis. This way of travel may sound negative. Possibly it conjures up images of long waits and bumpy bus rides. But slow travel is simply another name for deep or immersive travel. It's a conscious decision to change your mindset and quit rushing around. 
To be a slow traveller is to fully embrace the culture of a city or country. Slow travel is a decision to quit constantly hopping between countries or cities in a short space of time. It's actively avoiding a whirlwind trip of only famous sights and landmarks. Instead, slow travel is a way to enjoy deeper, richer travel experiences. You take time to connect with local people and their cultures. 
The problem with 'tourist tick-lists'
Have you ever come home from a holiday feeling more exhausted than you were before you left? 
Many of us run between famous sights without taking a breath to appreciate what's right in front of us. We fail to be present, live in the moment. It's so easy to fall into the trap of trying to cram in as many countries as possible to 'tick them off your list'. But by travelling this way, we only end up with a bunch of photos to prove that we've been. We don't take home lasting memories or an appreciation for the places we have visited or the people that we meet on the way. 
I'd like to emphasise that there's nothing wrong with enjoying the tourist sites. Many famous sights are culturally significant, historically interesting, or jaw-droppingly beautiful. However, we do need to change this popular mindset of counting countries, and ticking them off a list like it's some sort of challenge. Spending just a day or an afternoon in a city before jumping to the next has severe consequences upon the environment and the communities we visit. Slow travel aims to combat these negative effects of tourism with a focus on mindfulness. 
Imagine living for a week in a little cottage on the coast of Italy, buying fresh vegetables at the farmers market each morning, sipping coffee outside a local cafe as you watch people stroll past. Maybe you cycle to a neighbouring village to experience some Roman ruins, go wine tasting or visit a local 'Nonna' for a pasta-cooking class. Doesn't that sound relaxing? That's the concept of slow travel, and Italy is a wonderful place to begin, with lots to see in a small space.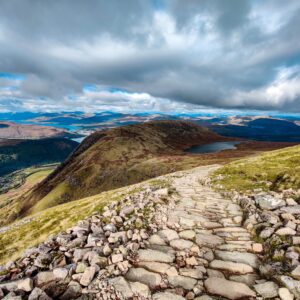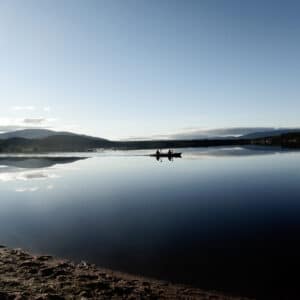 Something that has always irritated me is people saying they have explored Scotland when they only took a city-break to Edinburgh. There is so much more to Scotland than the capital, for example, Ben Nevis (left) and Loch Morlich (right).
How does slow travel benefit the planet?
Many tourists tend to hop between destinations, prioritising speed as they whirl around the top sights and try to cram in as much as possible. This usually results in a lot of high-speed travel which uses large amounts of fuel and resources and promotes environmental degradation.
Slow travel is on the rise with the ever-increasing pressure of global warming and the climate crisis. Travelling to fewer places results in less transport and take fewer flights. If we're based in one location, it's easy to get around by walking, cycling or local public transport. This lowers our carbon emissions and our impact on the planet.
Slow travel is inextricably linked to sustainable travel.  By travelling 'slow', you're choosing not to participate in mass tourism, which has high environmental and societal impacts. The focus is on meeting and supporting local people, businesses, and community projects, which makes slow travel extremely low-impact. This kind of tourism allows you to enjoy rich experiences without feeling like your desire for travel comes at the cost of the environment around you.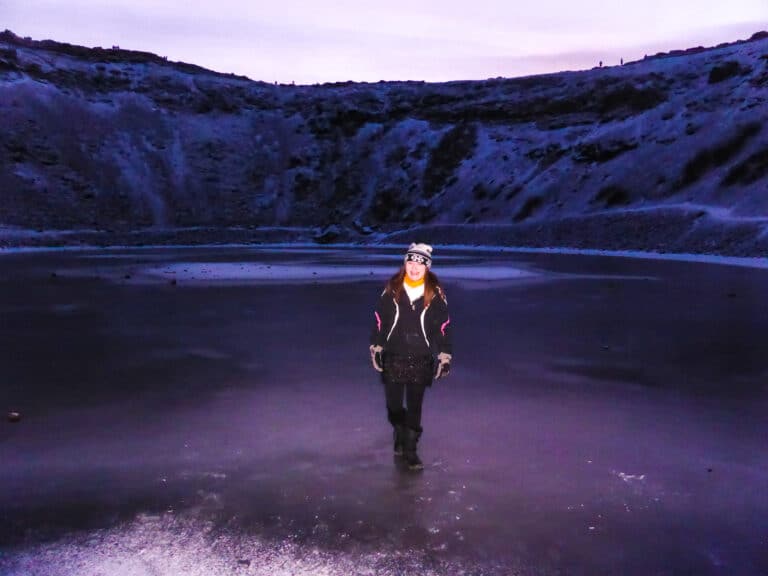 Four reasons to embrace slow travel
Believe it or not, slow travel can actually save you a substantial amount of money in the long run. Staying in one place for a longer period of time can get you great accommodation rates, especially if you opt to rent an apartment with Airbnb or a similar platform. It'll work out much cheaper than a hotel, and may even be cheaper than renting a flat in your home country.
Most slow travellers are looking for authentic experiences, so avoid the overpriced tourist areas and activities. Staying in one area for a longer period of time also cuts down on expensive transport tickets as you won't be hopping around so much.
If you're staying somewhere for a longer period of time, you could also look at picking up some work along the way. Sites like workaway offer accommodation and food in exchange for a variety of tasks, from teaching English to gardening. 
2. You'll end up discovering hidden gems
By staying in one place, you can explore more than just the typical tourist areas. One of the things that I like most about travelling mindfully is the unexpected scenes and hidden gems that you come across while aimlessly wandering. 
If your aim is to simply jump from one tourist trap to another, you miss out on moments like the Icelandic volcano above. Slow travel allows us the spontaneity to explore more and stumble upon wonderful sights by change
With slow travel comes less stress. Missed a train? No worries, you can stay put for a few days and relax until the next one. Is the castle you had on your list closed on weekends? That's not a problem if you're spending all week in the same place, you can just go another day.
Slow travel also allows you to be spontaneous. If you're not rushing to tick off the top tourist traps, you will have more time to seek out the experiences that you value.
4. You'll have a more meaningful trip
Traveling slow will help you connect to your destination. It enables you to meet more locals and learn more about the history and cultures that you've travelled so far to see. You'll be able to enjoy a place for what it is, rather than the curated version created for tourists.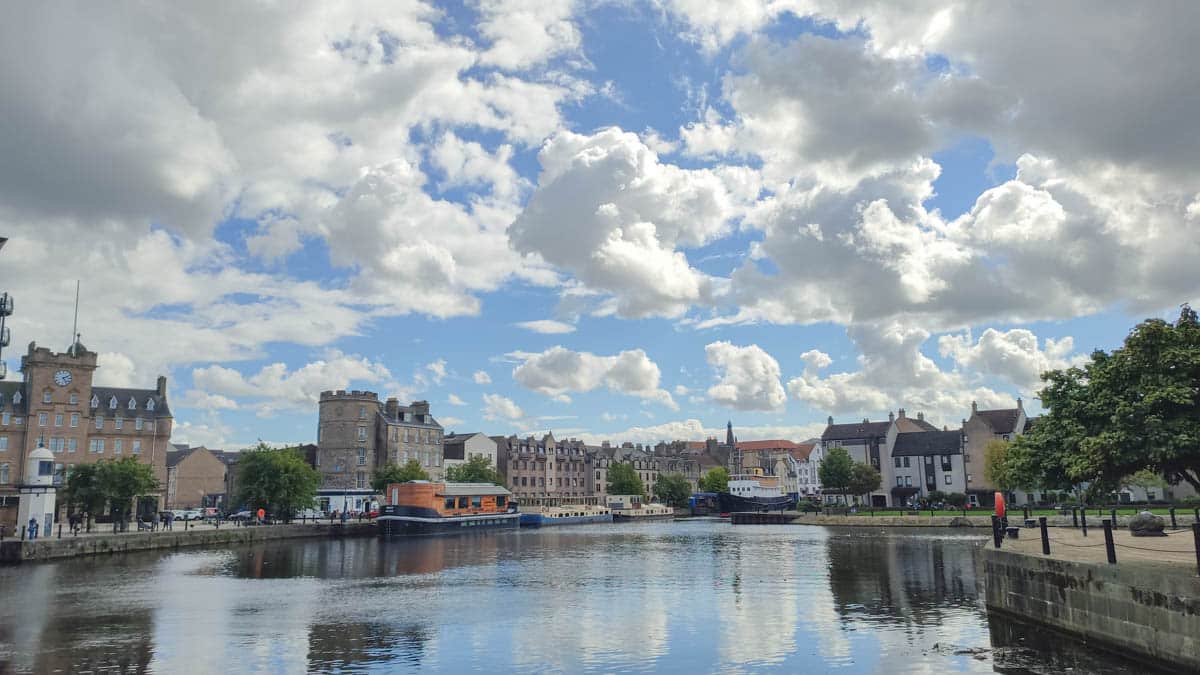 Leith, the little-known but lovely former dockyards of Edinburgh
Prior to your trip research the area and ask yourself some questions.
Is it an area you would enjoy getting to know? 
Are there accessible nearby places you would like to explore? 
Do other areas in the country intrigue you?
Try and find a country or a couple of nearby cities with a culture and sights that interest you. If you're an ancient history buff, try Italy or Greece. If you like to cycle, perhaps consider The Netherlands. Those that enjoy hiking might want to aim for France or Switzerland to discover alpine scenery and villages. Get out of your comfort zone and do your research to find somewhere that's going to captivate you. 
Plan to Visit Fewer Places (or Don't Plan at All)
Once you've decided where your destination is, try and narrow down your trip to a few places within that country. A good rule is to aim to stay in each location for at least a week. Perhaps spend time travelling within one country instead of hopping between two or three. Cultures and landscapes can differ hugely across a country and your experience will be just as diverse.
Travelling for less than two weeks?
If this is the case, aim to travel within same continent and explore one or two locations at a slow pace. Bonus points if you can get there overland. We should break the habit of taking long-distance trips for periods of less than two weeks as it's damaging to the planet.
Travelling for two to four weeks?
I would advise deciding on one country to stay in and picking a few cities or locations to visit during this time to minimise your impact on the planet and maximise the benefits for local communities.
Travelling for over four weeks?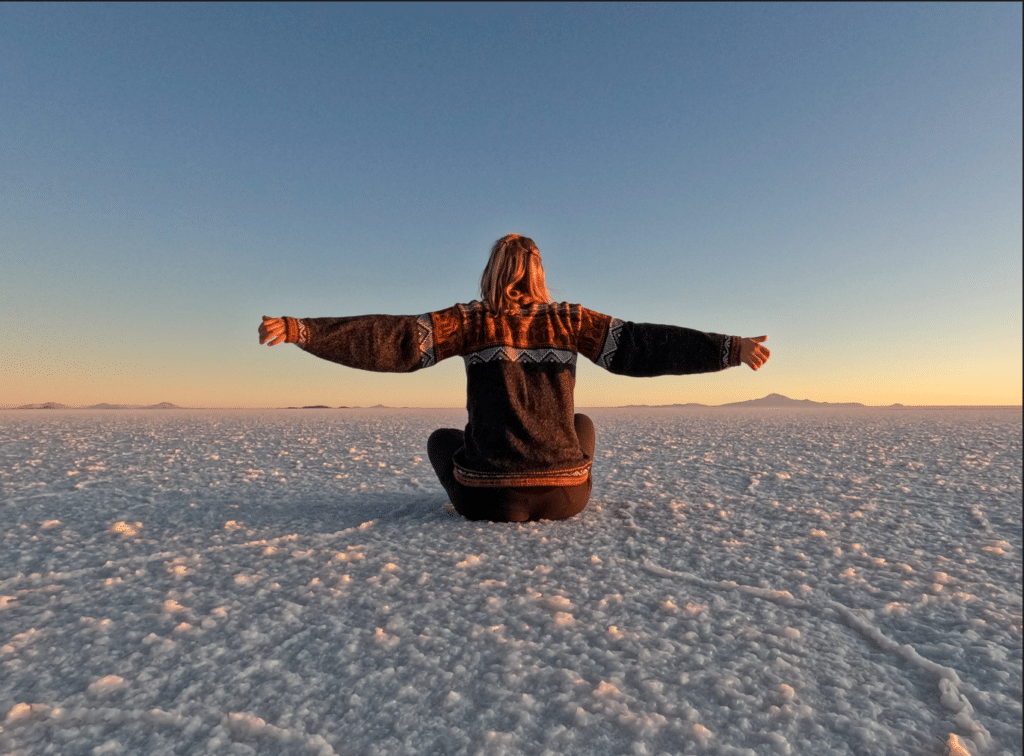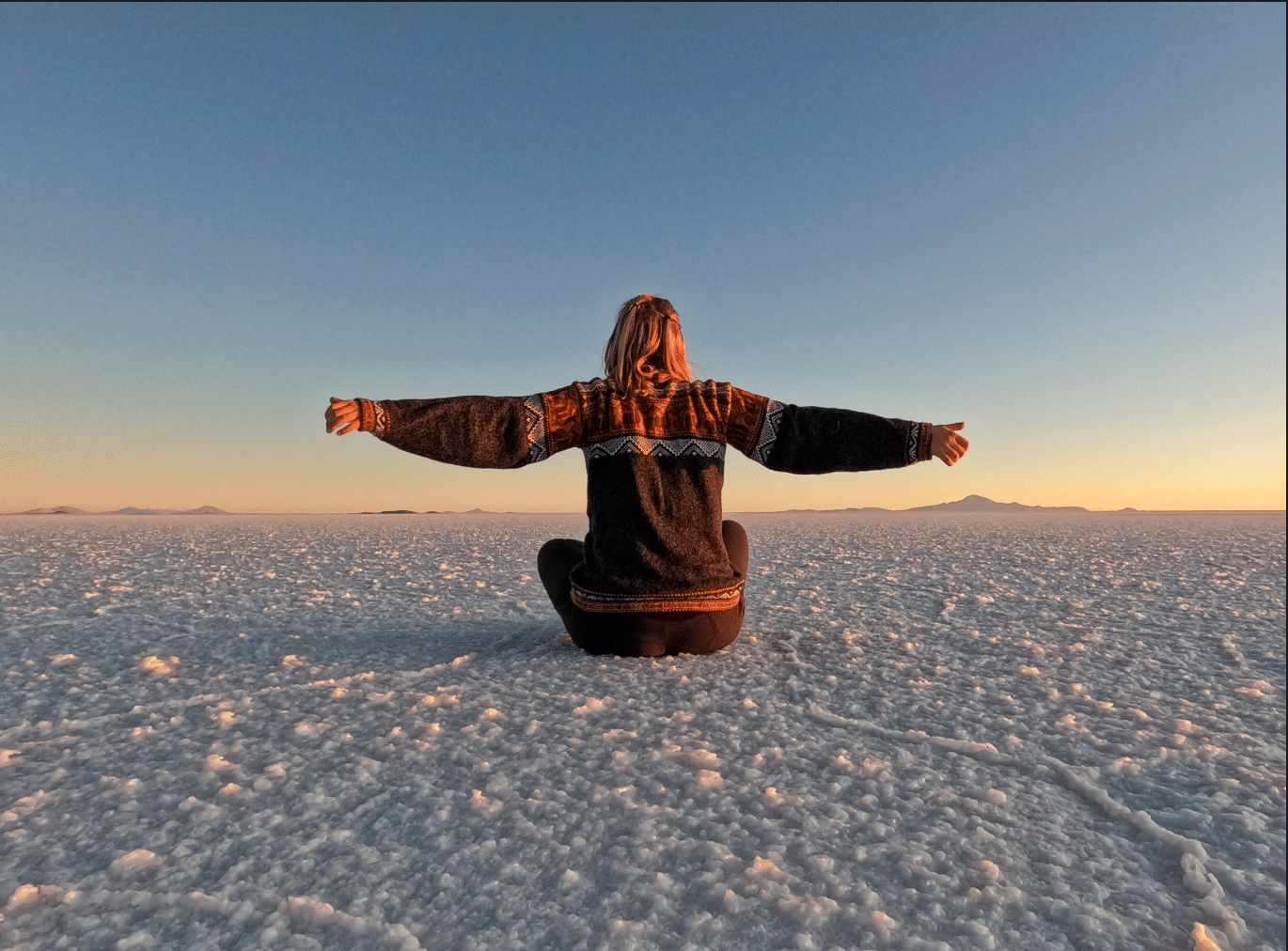 Travelling overland through Bolivia was an experience I'll never forget!
Authentic travel happens when you slow down. Deeply immerse yourself in the place you are exploring. Remember that the tourist industry tends to be very fake. Travellers that come to the tourist areas, take the tourist pictures and eat the tourist food then leave, are doing themselves and their destination a disservice. Although there's nothing wrong with embracing the 'tourist sights', I recommend that you find things to enjoy that are meaningful to you as an individual too. 
Rather than flying everywhere, use a more sustainable form of transport, particularly for short-haul travel. A personal benefit to avoiding flights means no scary security check, and you can bring as many liquids as you like.
Perhaps enjoy a restful train journey, you'll enjoy the scenery so much more at ground level and have a real appreciation for the distance you're travelling. If you insist on flying then why not grab a ticket for Scotland's 'Hogwarts Express' and learn to fly the magical way. All jokes aside, obviously, there are times where flying is necessary. Aim to minimise your impact on the planet by choosing the most direct flight and consider offsetting your emissions.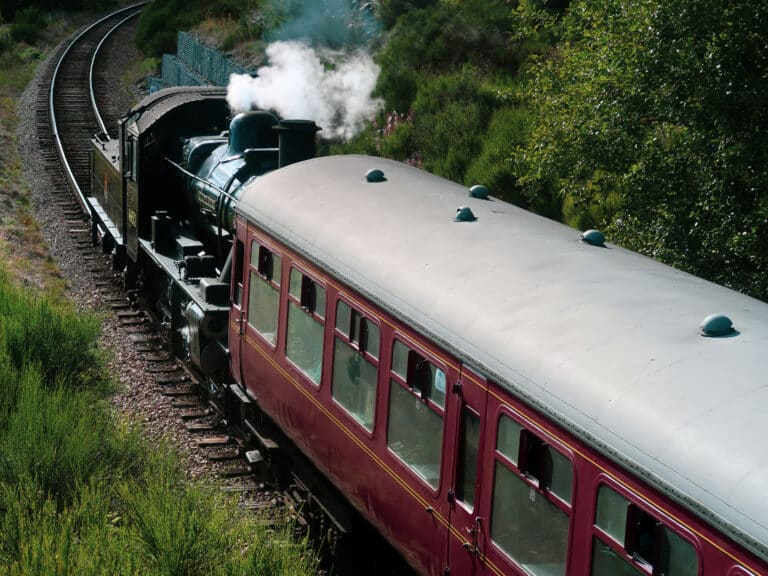 The real-life Hogwarts Express, Scotland
A top tip for slow travellers is to pack light. This gives you more energy to for exploring and experiences as you won't be overburdened by your backpack.
There's often a lack of space on trains and buses for luggage storage. If you have a smaller backpack then you can easily keep it with you, bringing you the peace of mind that your things won't be stolen. If you're flying, travelling hand-luggage only will save you time as you won't have to wait to drop and pick up your bags. It'll also minimise your carbon footprint. Less weight = less fuel to transport!
Packing light just makes travel in general easier. I have always regretted having overpacked! Especially before checking in to my accommodation, when I have to drag it around with me all day.
Eat, Sleep and Shop Local
Most often travellers do not consider the positive impact their visit could have. Slow travel can give us the chance to discover and explore local businesses that make a destination so unique.
The cost of our activity or the purchase of a souvenir provides an income and livelihood for the locals. These small businesses will appreciate your contribution no matter how much you spend. 
Book yourself into a local guesthouse. Perhaps have a silly caricature of yourself made at one of the nearby markets. Ask around for some recommendations and try out some local restaurants and bars. Take part in local activities, such as yoga classes or community clean-ups. 
Where we stay is just as important to the local economy as what we buy and what we eat, so the same goes for accommodation. Staying in a local guesthouse or hostel can add an extra dimension to your trip as you'll be instantly privy to insider knowledge.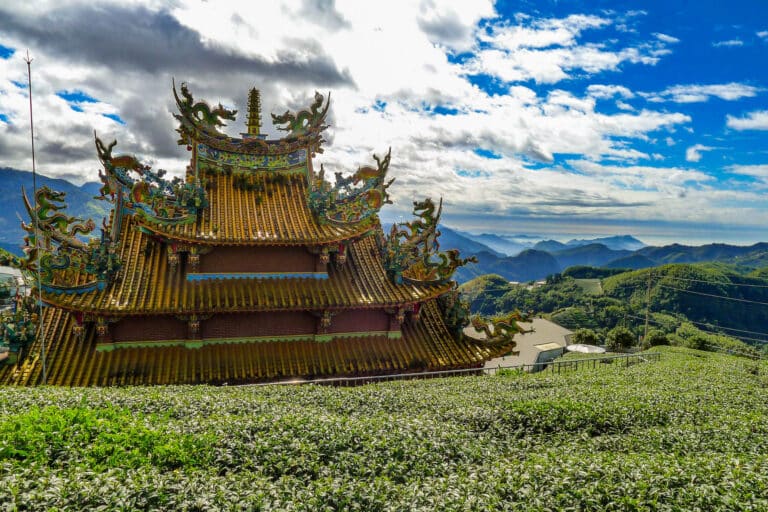 Why not consider staying at a tea-house or monastery on your trip to Asia?
Here are some excellent suggestions from Lonely Planet for slow travel. 
If you're heading to Scotland check out my guide on how to slowly travel the Scottish Highlands. 
Around the World in 80 Trains (Monisha Rajesh): Half travel journal, half story, this epic rail adventure will pull you through some of the world's most diverse landscapes and see you meeting a variety of wonderful people through the eyes of the author
Eat Pray Love (Elizabeth Gilbert): follows the author as she explores Italy, India and Indonesia on a journey to self-discovery. She truly shows how to not only savour every mouthful (especially in Italy) but every moment as well.
Follow our daily adventures on Facebook and Instagram
This post may contain affiliate links (yay for transparency!) This means that I will earn a small commission, at no additional cost to you, if you click the link and choose to buy the product. I only link to stuff I have personally bought and found useful and never endorse crap. Your support helps keep the site going, thank you!