The Green Guide to Canterbury
Discover pootling punts and proper pubs. Relax in cute coffee shops or admire a colossal cathedral. The Canterbury Green City Guide is the only thing you need to make the most of this historic city!
Part of the Green Travel Guide series, the  Green Guide to Canterbury will cover everything you need to know to get to and around the city. Our first-hand recommendations will ensure you're seeing the best sites, eating at the best restaurants and immersing yourself in this historic English town. 
Dive right in to the Canterbury Green City Guide
Click any of the bullets below to be taken straight to that section
Canterbury is the perfect day-trip. An hour from London by high-speed train, just a stone's throw from the coast makes Canterbury the ideal getaway. City dwellers flock to this quaint town to enjoy vintage shops, pubs, punting and history.
Yet, the city has been an attractive destination for hundreds of years – way before history-hungry Londoners arrived! Not only was Canterbury the end-point of a pilgrimage to the Shrine of St Thomas, but it also featured in the famous Canterbury Tales.
850 years later, Canterbury is flourishing as a popular city and tourist destination. Yet, the Cathedral is still the start-point of most modern 'pilgrimages' to the city.
Read on for The Green Guide to Canterbury's recommendations to make the most of this little town with big character.
We always recommend sustainable ways to travel and travelling by train is the easiest way to reach Canterbury.
Trains leave regularly from London stations. The high-speed service from St Pancras is the fastest option, clocking in at 53 minutes. Slower services run from London Victoria and London Charing Cross. We recommend passing the time with a good book, podcast, or simply watching the city skyline give way to rolling hills.
A cheaper option, the National Express departs from London Victoria. It takes just over 1.5 hours and is the best option for those on a tight budget.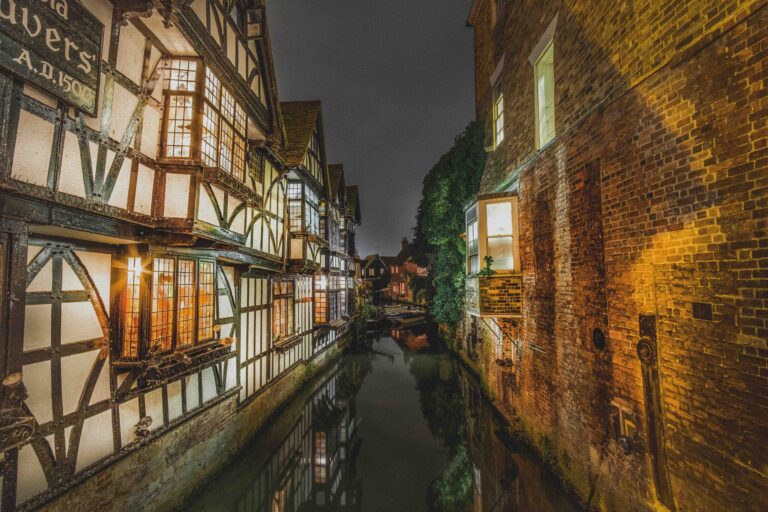 Start walking. Canterbury was around long before motorised vehicles so is made for sensible shoes, unless you happen to have a horse and cart? 
Arriving at Canterbury East, you can follow the Roman city walls into the town centre. Arriving at Canterbury West will see you diving into a tangle of medieval streets. 
Don't worry – both ways will lead you to the heart of the city.
Getting Around Canterbury
Canterbury's pedestrianised streets and green parks are best seen by foot. The city is small and you won't need to take public transport once you're here.
If you want to explore further afield, consider renting a bicycle for a ride along the river. Alternatively, you could try punting, kayaking or stand-up-paddleboarding on the River Stour
Best things to do in Canterbury
Here are The Canterbury Green City Guide's recommendations. Whether you're there for a day or a week, make sure to check out the Cathedral at some point. It's really worth seeing.
If you only do one thing, visit Canterbury Cathedral. The city's pièce de résistance is a must-see. The huge towers are visible from every street corner. But it's only when you get inside that you can appreciate the true magnitude of the Anglican Mother Church.
In addition to the beautiful cathedral, there are also gardens, ruins and outdoor areas to enjoy. Why not take a picnic and sit in the herb garden? Or admire the ruins of the Norman Infirmary Chapel? This UNESCO World Heritage Site has plenty to explore.
Tickets cost £20 per adult and £10 per child. Although this seems pricey, all ticket sales go towards maintaining the Cathedral. This costs upwards of £20'000 a day!  Remember to make the most of your visit with an audio tour or guided tour. You can find more information and book tickets here.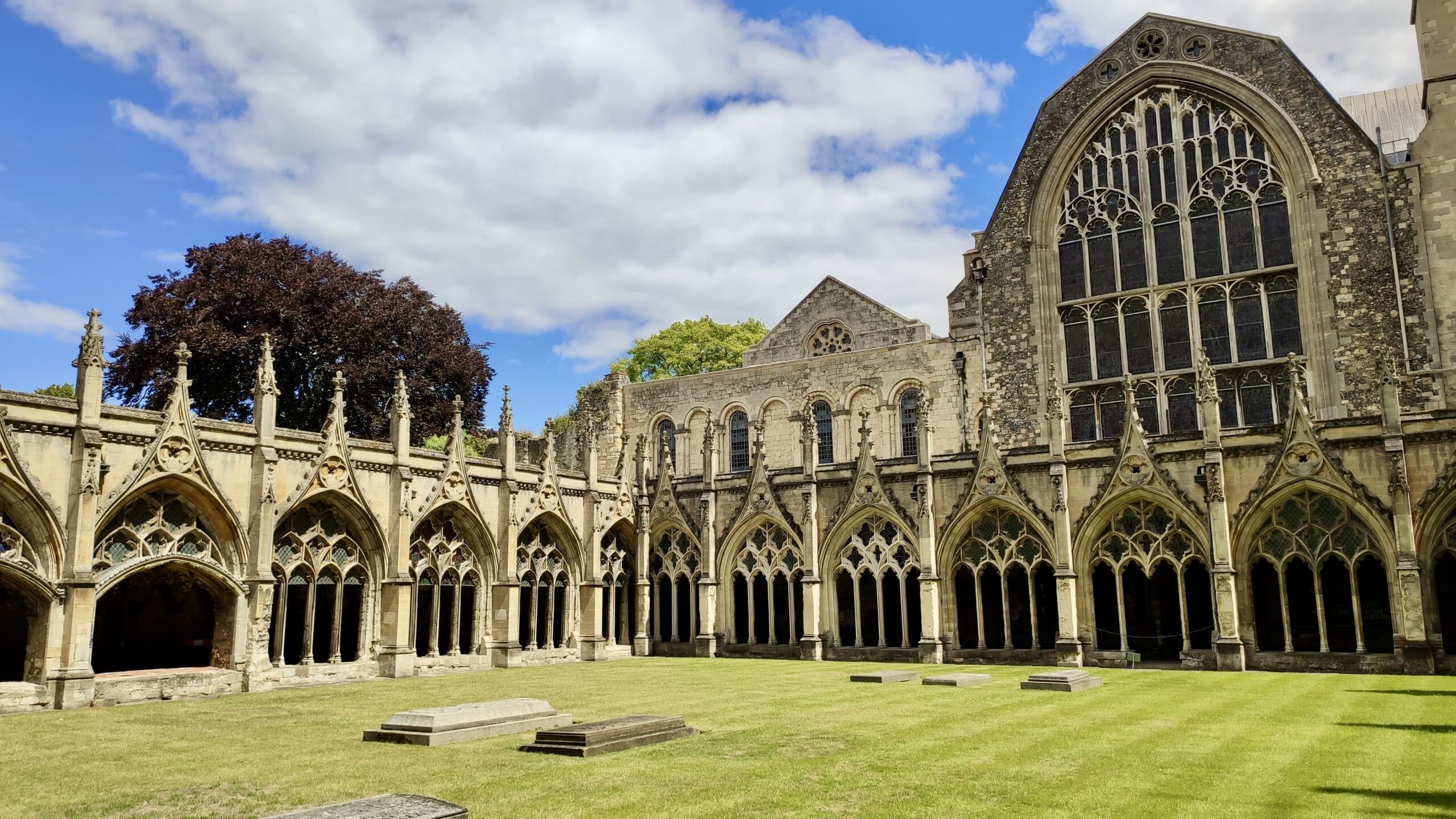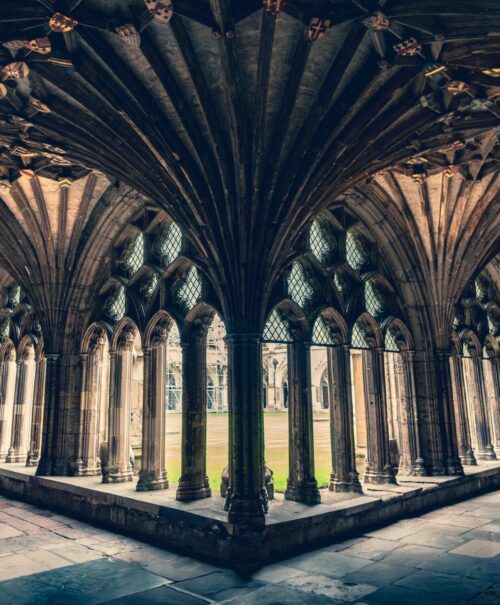 Just a short walk outside the city walls, St Augustine's Abbey was built as a burial place for Anglo-Saxon Kings. Here, you can enjoy the tranquil ruins and discover the rebirth of Christianity in Kent. The Abbey is also the perfect place to walk your dog or enjoy a picnic.
Run by the English Heritage, St Augustine's Abbey costs £7.90 for adults and £4.90 for children. You can book tickets here.
The oldest part of St Martin's church was built during the Roman occupation of Britain, although it is unlikely to have been a place of Christian worship.
Anglo Saxon King AEthelbert restored the building for his Christian wife who prayed there regularly. It's an ancient and beautiful part of Canterbury's history and worth a visit. Best bit? It's free!
Punt along the River Stour
The River Stour loops its way lazily around one side of the city and is home to a fleet of gently bobbing wooden punts. 
These shallow boats are pushed along the river bed by a chauffeur who offers a delightful commentary throughout. You can tailor tours to your interests, whether that's history or horror stories.
Pre-book a river cruise with Canterbury Punting Company here. Alternatively, join the queue in Westgate Gardens for a spur-of-the-moment ride.
In Canterbury, only commercial punting is allowed. If you want to try your hand at waterspouts, take the bus out to Fordwich, where Canoe Wild provide kayak and canoe tours along the River Stour allowing you to take in the local area and wildlife at a leisurely paddle.
The Westgate is the only surviving medieval gatehouse of the original seven. This impressive stone structure stands tall at 18m, and is the largest city gate in the UK. You'll walk under it on your way into the city if you're approaching from Canterbury West station. If coming from Canterbury East, it's worth popping down to the end of the high street to see it.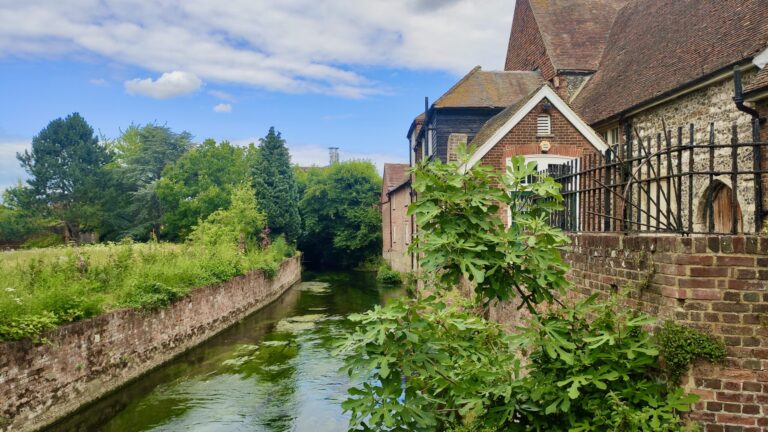 Situated next to The Westgate, the gardens are a lovely place to explore or relax. Sit by the river and watch the punts, enjoy a picnic under the shade of blossom trees or let your children run wild in the playground. Westgate Gardens are a beautiful and tranquil place to take a break.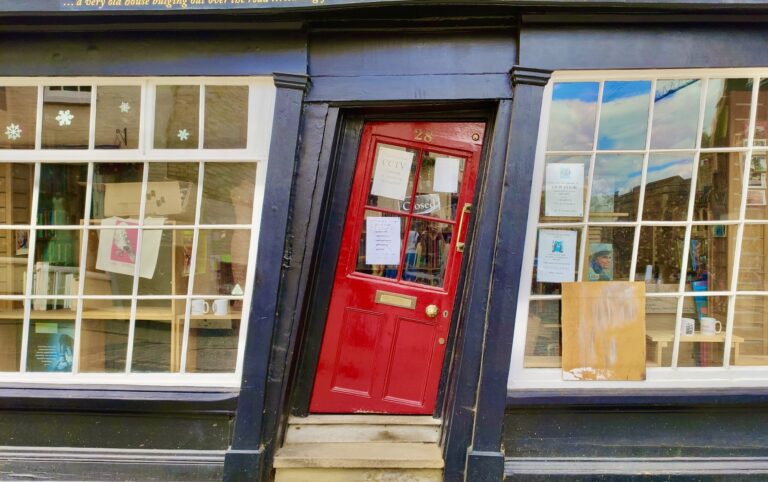 "A very old house bulging over the road… leaning forward, trying to see who was passing on the narrow pavement below" 

  – Charles Dickens, 1849
This whimsical surprise, just off the high street, is worth tilting at. The unusual house looks as if it's about to tumble over. Its skewed facade stops many visitors in their tracks and makes it prime photo material. After you've marvelled, make sure to head inside as it's home to Catching Lives, a bookshop raising money to help those living on the streets of Canterbury and Kent.
Best places to eat in Canterbury
Cafe des Amis is cosy and friendly restaurant offering a modern Mexican cuisine with Aztec, Spanish and Californian influences. All food is made fresh with local produce where possible, and they even have a vegan menu!
The Goods Shed is a farmers-market and food hall offering a seasonal and traditional menu. They aim to use fresh, organic and local ingredients.
Eating local food is important to reduce your carbon footprint. Seasonal, local produce doesn't have as far to travel to reach your plate. It also feeds money back into the economy, creates jobs and encourages sustainable farming in the area. We like to eat local wherever possible, and The Goods Shed and Cafe des Amis are a great start.
Best coffee in Canterbury
Garage Coffee sourced and roasted their own beans long before they opened their own coffee-shop. The coffee here is house-blended and you can guarantee you'll be buzzing after an espresso. They also have a brunch and light lunch menu with staples such as granola and avo-toast.
Great coffee, transparent sourcing, and fair pay makes Micro-Roastery a sustainable choice for the ethical traveller. Farmers are rewarded with good prices for quality coffee, and they have a super transparent supply chain. The cake's pretty good too!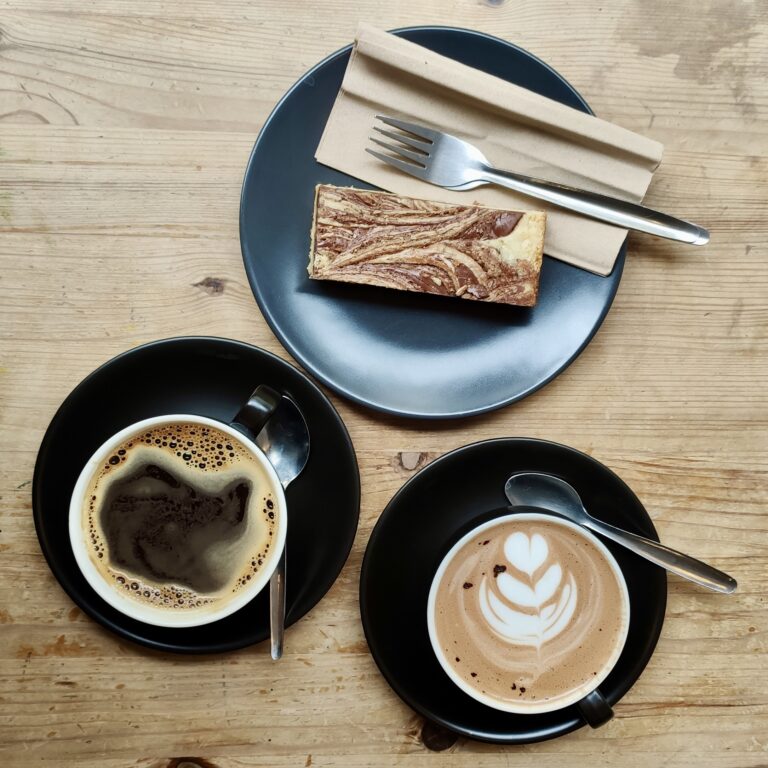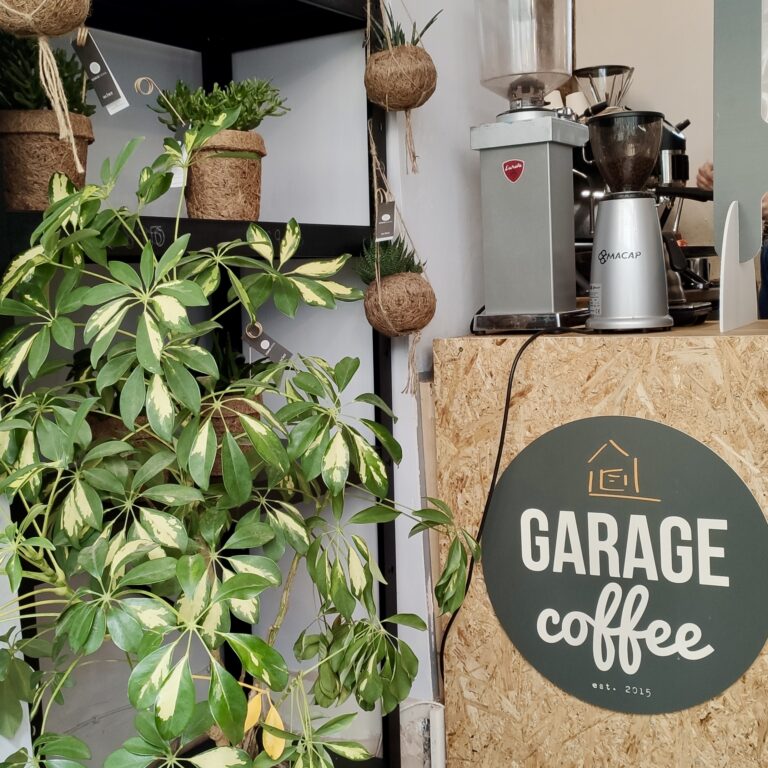 The best time to Visit Canterbury is during the Spring (April-May) and the Summer (June-September). The temperature is usually nice with highs of 21-25°C, although this is the UK. Don't leave without a jacket or umbrella as the weather is very changeable and it will rain no matter what the season. The coldest months are December-February with temperatures from 5-9°C and frequent wet weather. However, Canterbury is beautiful at Christmas.
The UK uses the British pound (GBP). Credit and debit cards are accepted almost everywhere. If you plan to take a bus in the city, make sure you have the correct change. There are ATMs scattered around the city if you need to withdraw cash. 
Follow our daily adventures on Facebook and Instagram
This post may contain affiliate links (yay for transparency!) This means that I will earn a small commission, at no additional cost to you, if you click the link and choose to buy the product. I only link to stuff I have personally bought and found useful and never endorse crap. Your support helps keep the site going, thank you!