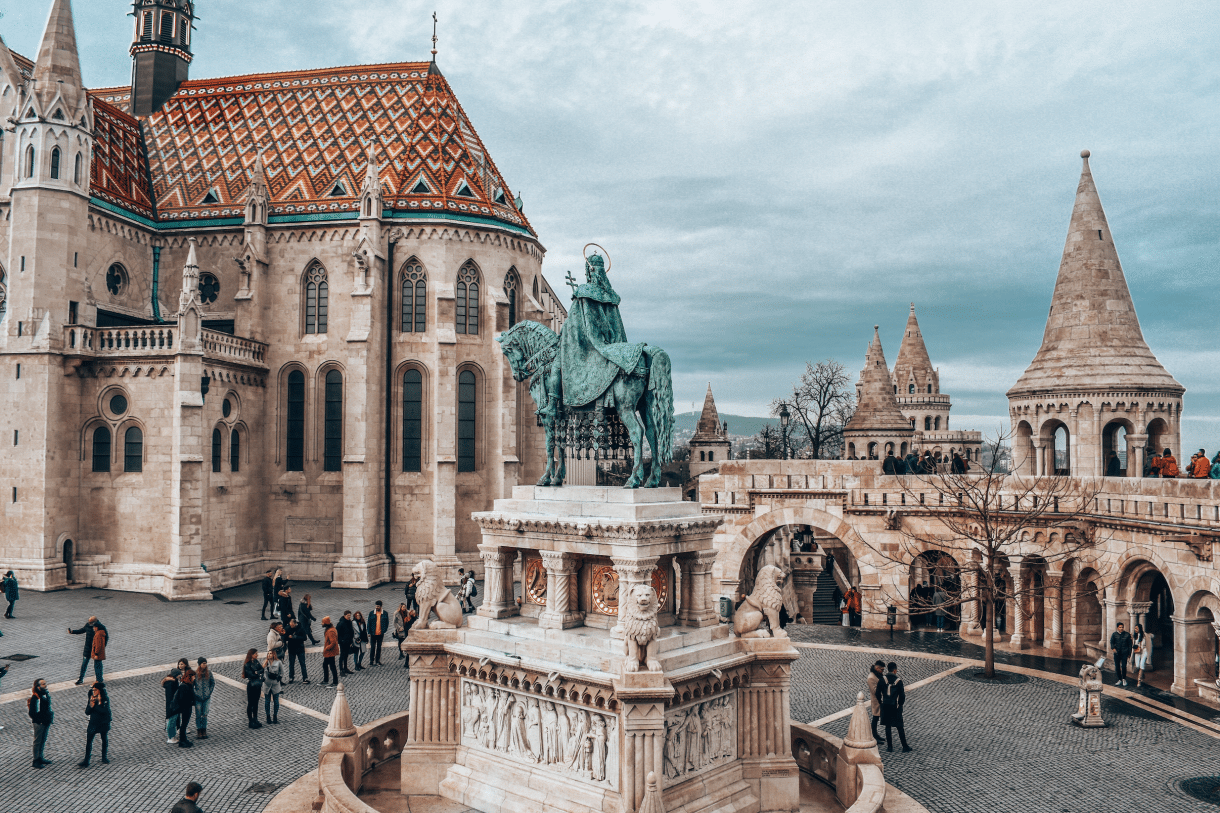 The Beginners' Guide to Couchsurfing
Couchsurfing is a wonderful option for ethical travellers as it helps to combat the impacts of overtourism, especially in popular destinations. Have you ever wanted to try Couchsurfing but are feeling a little apprehensive or unsure? Maybe you wonder if it's safe? Don't worry! The Beginners' Guide to Couchsurfing is here to answer all of your questions and more.
The Beginners' Guide to Couchsurfing, is brought to you by Elle, a wonderful friend and fellow travel writer with a focus on sustainability and self-care. If you feel inspired by her experiences why not check out more of her content at the ElleOnTravel website, or subscribe to her free seasonal magazine, delivered to your inbox four times annually to inspire your adventures.
Want answers? Jump straight to the relevant section here!
Click any of the bullets below to be taken straight to that section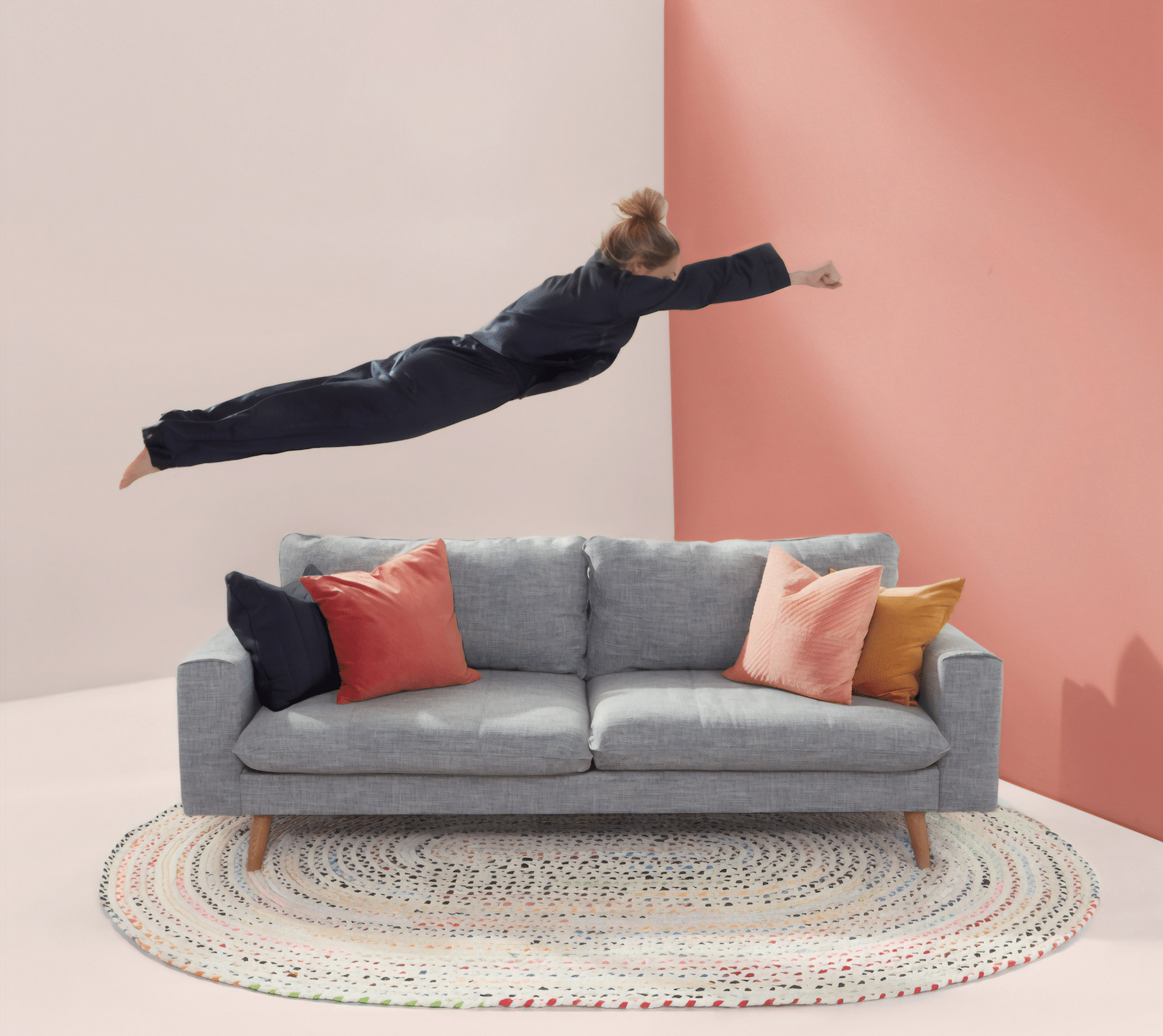 Not quite the photo above! Couchsurfing.com is an international platform that connects like-minded travellers across the globe. You can host travellers in your city, be an overnight guest somewhere new or use it as a platform to meet up with locals – kind of like a platonic Tinder.
As a guest, you don't pay your host so it is a great option for travellers on a budget. In the past, Couchsurfing has been free to join. However, like the rest of the travel industry, they have been hit hard by the Covid-19 pandemic. They now ask for a joining fee but it's not much; I paid £14.29 (16 EUR) for an annual membership, which I think is more than worth it.
I have only ever been a Couchsurfing guest but I plan to host fellow travellers in the future to repay the kindness people have shown me.
Why is Couchsurfing an ethical option?
Overtourism is one of the biggest downfalls of the travel community. Yes, tourism can bring in lots of money to a country. However if not handled properly (which is quite often the case) it can actually do more harm to a community than good
Think of some of the world's most popular tourists destinations, for example, London, Barcelona, Venice, Paris and Bangkok. Tourism has massively raised the cost of living in these cities. 
The rise of Airbnb has made holiday renting a much more attractive option for landlords. Why would a landlord rent their flat to a local in London for £1000 per month when they could rent it to tourists for at least £100 per night? Similarly, why would a property developer rent their space to a small local business when they know a chain such as Starbucks will easily pay twice or three times the amount in rent. This makes it unaffordable for the locals who have lived there for generations to keep both businesses and property in the area. 
This forces the local people to move out of the city centre and into the outskirts – areas that often see less care and financial investment from governments that choose to funnel tax money into the tourist hot spots. Unsurprisingly, this can cause a negative relationship between tourists and locals. It creates an 'us and them' mentality.
Couchsurfing is one way to combat this. When you stay with local people you bring your tourist money to their neighbourhoods, areas that might not usually see as much benefit from the tourism industry. You'll visit their favourite cafes, shops, bars and restaurants which will likely not include those soulless chains that are taking over our world and get a real taste of the city you're staying in.
You will be witnessing the real city and not just the parts that have been polished and painted to please tourists. I think this is the kind of travelling we all need to do.
Couchsurfing: My experiences
My first experience of Couchsurfing was when I was fourteen years old. I was travelling with my aunt in Italy and we stayed with a lovely couple in Verona. This experience gave me so many fond memories and made me excited for when I could go and try Couchsurfing independently.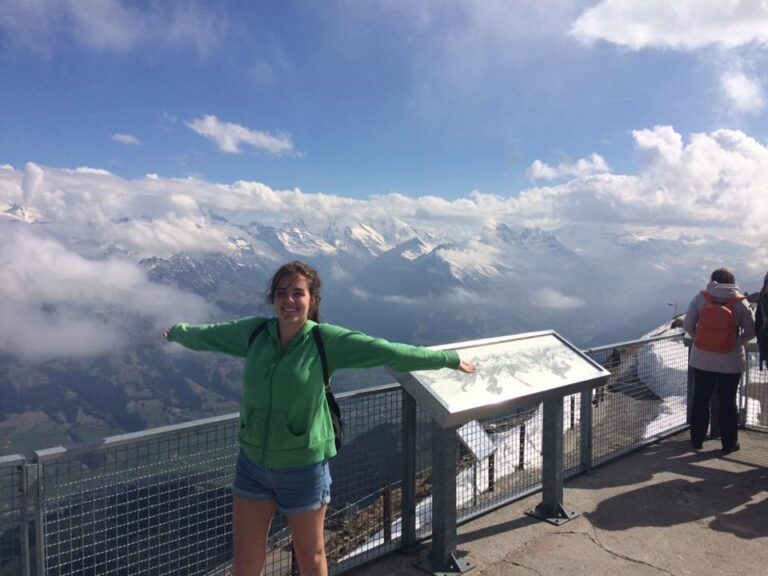 My first time Couchsurfing alone was in Bern, Switzerland. This was a wonderful and unforgettable two days.
My host, Christian, met me at the station and took me on a tour of the city centre from a local's point of view. The most special part was when he showed me his favourite viewpoint; the rooftop and staff-only area of the hospital he worked at. There were clear blue skies and I got a 360° panoramic view of Bern. This was an experience I could not have had without having met him through Couchsurfing.
My stay with Christian was a wonderful way to experience Switzerland from the point of view of the people who live there. We made Swiss Fondue  (I wish I could tell you I remember the recipe because it was delicious but it did go in one ear and out the other sadly) and spent the evening playing card games and socialising.  I had my own room to sleep in which was a plus – you won't always be on a couch!
The next day we went hiking and he took me a gorgeous route up Mount Neisen. He taught me some phrases in Swiss and when I left he sent me away with some Swiss Chocolate. My stay with Christian is one of my favourite travel memories.
In my travels, I have only had one negative Couchsurfing experience. It left my friend, Amy, and I sneaking out of a man's apartment in Budapest at 3 am, wandering the streets, trying to find a last-minute hostel to crash at.
This is a very long story but all you need to understand is that there were multiple red flags with this guy. I don't want to dwell on this experience as things like this are a rare occurrence and not what I want you to take away from this post. Don't worry though, it definitely did not ruin our trip!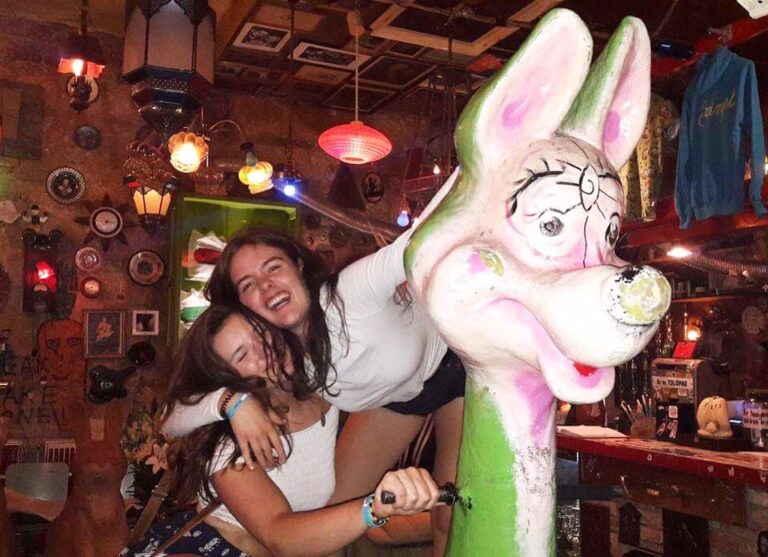 As a solo female traveller, unfortunately this is something I have to address in this Beginners' Guide to Couchsurfing. I have two main things to say on the topic of safety: trust your instincts and ignore the fearmongering.
Taking responsibility for your personal safety when travelling is important. The Couchsurfing platform promotes safety through a review scheme. This is a great way to put your worries at ease before staying with someone you've never met. However, I actually trust my instincts over reviews.
The aforementioned man I stayed with during my visit to Budapest had multiple positive reviews, from women too! Yet he came across a bit strange to both of us once we arrived. If we had trusted our instincts from the start we probably would have left fifteen minutes after arriving, but we stuck it out until the early morning.
On the other hand, Christian from Bern, Switzerland, was new to Couchsurfing and had no reviews. I was quite nervous but I got good vibes from him. Everything from his first message, his profile and the sleeping arrangements (he clarified that I would be sleeping in a separate room) made me feel I could trust him.
So trust your instincts, if you get a bad feeling from someone, don't ignore it.
This brings me to your motivation for using the Couchsurfing platform. I think it is really important that you don't use Couchsurfing just because it's free or a way to save money on your trip. It is good to always be able to afford a last-minute hostel/hotel without ruining your budget. That way if someone does seem a bit off once you've arrived, you have no reason why you can't leave immediately.
Before my first trip, I heard from numerous people all the terrible things that happen to women who travel solo. I didn't even tell most people that I would be Couchsurfing because 90% of the people I told, tried to convince me not to. The amount of times people asked me 'but have you seen Taken?' or said 'You won't be safe there'. One person even told me I would be kidnapped and chopped up.
This is of course largely at the fault of the media. You will never see "Women Travels Solo Across the World and is Completely Fine" as a front-page headline! Before the rise of individuals blogging about their travels on the internet, people wouldn't get to hear about all the fantastic women travelling across the globe with no issues.
Take the necessary safety precautions but do not let the fear of others stop you from having adventures, seeing the world or staying on strangers couches. Most of the time, you will find yourself having wonderful experiences with fantastic people. You'll most likely enjoy delicious meals, explore hidden gems, play games or just relax.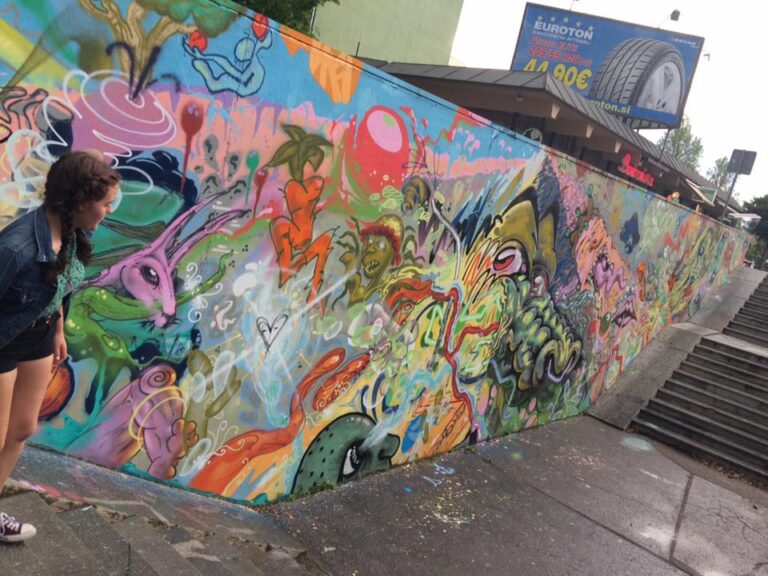 First thing to remember is it's not just a way to find a free nights accommodation. This is not any form of airbnb. Think of it more like a platonic dating site. You're using it for the people, not the couch. Here are my top tips for being a great guest:
1. Bring a Gift
It's always a nice gesture to bring a gift for your host or offer to cook them a meal, or both.
2. Have a think about what you can offer as a guest
Maybe you have a specific skill you could share with them- yoga, dancing, fire spinning. Could you offer a language exchange? Cook them a meal? The host is giving you a place to stay for free: have a think about what you can offer them in return
3. Make sure you're on the same page
One thing I would recommend is to figure out how much time you will be able to spend together before you arrive. It is important that you are both on the same page with this. Most of the time hosts will be looking to spend some time with you as Couchsurfing is, at its heart, a platform for meeting like-minded people. However, they might also have other responsibilities, It's never a good idea to go in with the expectation that your host will spend the day showing you around their city.
Why YOU should try Couchsurfing on your next trip
Once the world of travel begins to open up again I would definitely recommend incorporating Couchsurfing into your plans. After such a long period of self isolation and social distancing wouldn't it be really lovely to go on a trip and make some real human connections?
I would especially recommend Couchsurfing for solo travellers. It can really help ease any homesickness or loneliness you might develop and you will enjoy unique travel experiences that you will likely never forget.
Have you ever tried Couchsurfing or something similar? I'd love to know about your experience.
You can leave a comment below or drop me an email here.
Remember to head to Elle On Travel to check out more of Elle's content!
Follow Discoveny's daily adventures on Facebook and Instagram
This post may contain affiliate links (yay for transparency!) This means that I will earn a small commission, at no additional cost to you, if you click the link and choose to buy the product. I only link to stuff I have personally bought and found useful and never endorse crap. Your support helps keep the site going, thank you!