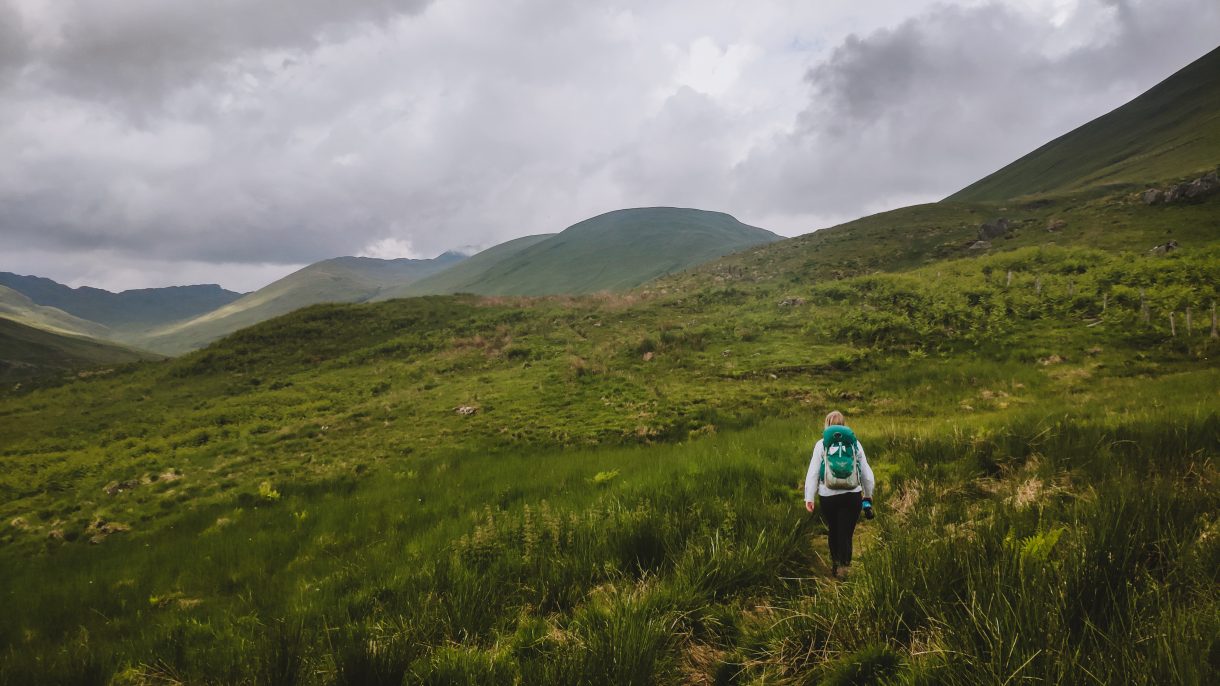 Empowered and Fearless: The Joys of Solo Travel as a Woman
Happy International Women's Day, everyone! Today we celebrate the achievements of women around the world, and what better way to honour the occasion than by talking about one of the most empowering things a woman can do: solo adventure travel!  
As women, we've come a long way in terms of breaking down barriers and smashing stereotypes, but there's still so much work to be done. Travelling solo as a woman is one way to push past societal norms and show the world just how capable and fearless we can be. Here, we'll discuss the reasons why all women should try solo travel at least once in their lives, and share our top tips for staying safe when you're on your own. 
5 reasons to try solo travel at least once in your life.
It's an opportunity to step out of your comfort zone. Travelling alone means you have to rely on your own skills and judgment. It can be scary, but it's also incredibly rewarding. You'll learn to trust yourself, and you might even surprise yourself with what you're capable of.
You can create your own itinerary. One of the best things about solo adventure travel is the freedom it affords us. When you're traveling with others, you often have to compromise on what you want to see and do. But when you're on your own, you're free to create the trip of your dreams. Want to spend three days hiking in the mountains? Go for it. Want to spend an entire day lounging on the beach? You can do that too. Solo travel means you're in charge of your own itinerary, and that's pretty liberating.
You'll meet new people. One of the biggest misconceptions about solo travel is that you'll be lonely. But the reality is that when you're on your own, you're more likely to strike up conversations with locals and fellow travellers. You'll make connections and friendships that you might not have otherwise, and those connections can lead to some truly life-changing experiences.
You'll gain a new perspective. Travelling alone allows you to immerse yourself in new cultures and see the world in a different way. You'll gain a deeper appreciation for the diversity of humanity, and you might even come home with a new outlook on life. You'll learn how strong and capable you are, and take this attitude forward to deal with whatever life throws as you. 
It's empowering. As women we're often told that we shouldn't, or that we can't. But there's something incredibly empowering about navigating a new city or country on your own. You'll learn to rely on yourself, and you'll come out the other side feeling like you've conquered the world, with a newfound confidence that will serve you well in all aspects of your life. As women, we're capable, resourceful and resilient. With a little preparation and common sense, we can stay safe while still embracing the adventure.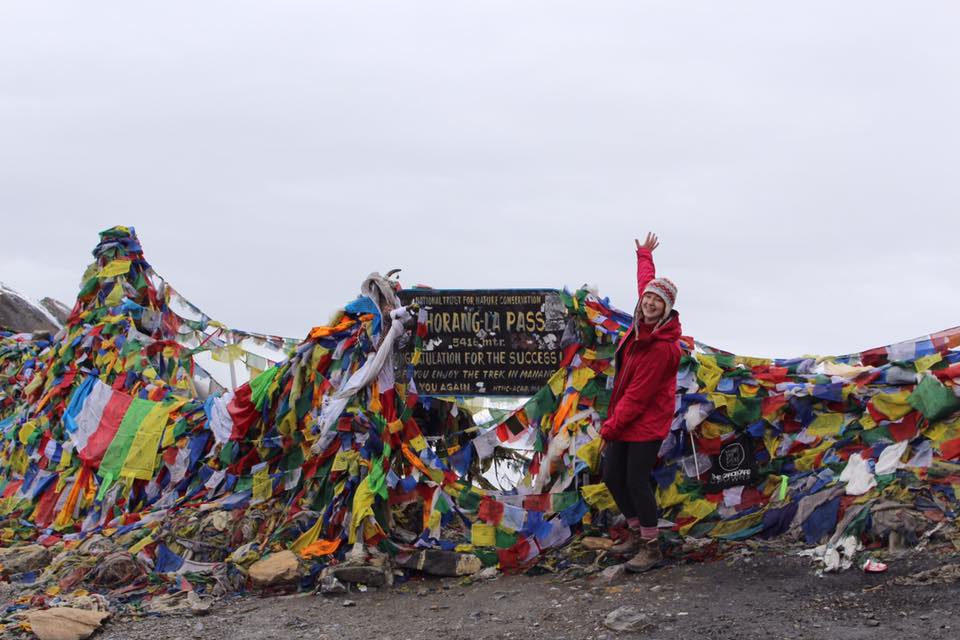 Travelling solo as a woman can be incredibly rewarding. Safety is a concern for all travellers, but particularly solo women. With some preparation and common sense, you can minimize the risks and ensure a safe and enjoyable trip. Here are some top tips to stay safe as a woman when travelling alone:
Research your destination ahead of time. Before you go, research the culture and customs of your destination. Know what to wear and what behavior is appropriate, especially if you're traveling to a country with a different cultural or religious background. Research any safety concerns, such as high crime areas or scams to watch out for.
Stay aware of your surroundings. Always be aware of your surroundings, especially when walking alone or in unfamiliar areas. Avoid walking alone at night, and stick to well-lit areas with lots of people. Be cautious of strangers who approach you, and trust your gut instincts. Remember, there's safety in numbers, so if you do want to stay out late, make some friends that you know will have your back. 
Keep your valuables safe. Carry only what you need when you're out and about, and keep your valuables (passport, money, credit cards, etc.) in a secure location, such as a hotel safe. Consider carrying a dummy wallet with a small amount of cash and fake cards to give to potential thieves, while keeping your real valuables hidden in a secure location.
Stay connected with loved ones. Keep loved ones informed of your itinerary, and check in with them regularly. Consider using a tracking app or sharing your location with a trusted friend or family member. Facetime your parents, text your friends. Stay in touch and let people know if you encounter any issues or concerns.
Ignore harassment and off-hand comments. In some countries, men see a solo woman as an easy target. It can be unnerving, but try to ignore any unwanted attention or inappropriate language and walk on by with confidence. 
Trust your instincts. If something feels off or uncomfortable, trust your gut and remove yourself from the situation. Don't be afraid to ask for help or seek assistance from local authorities or embassy officials.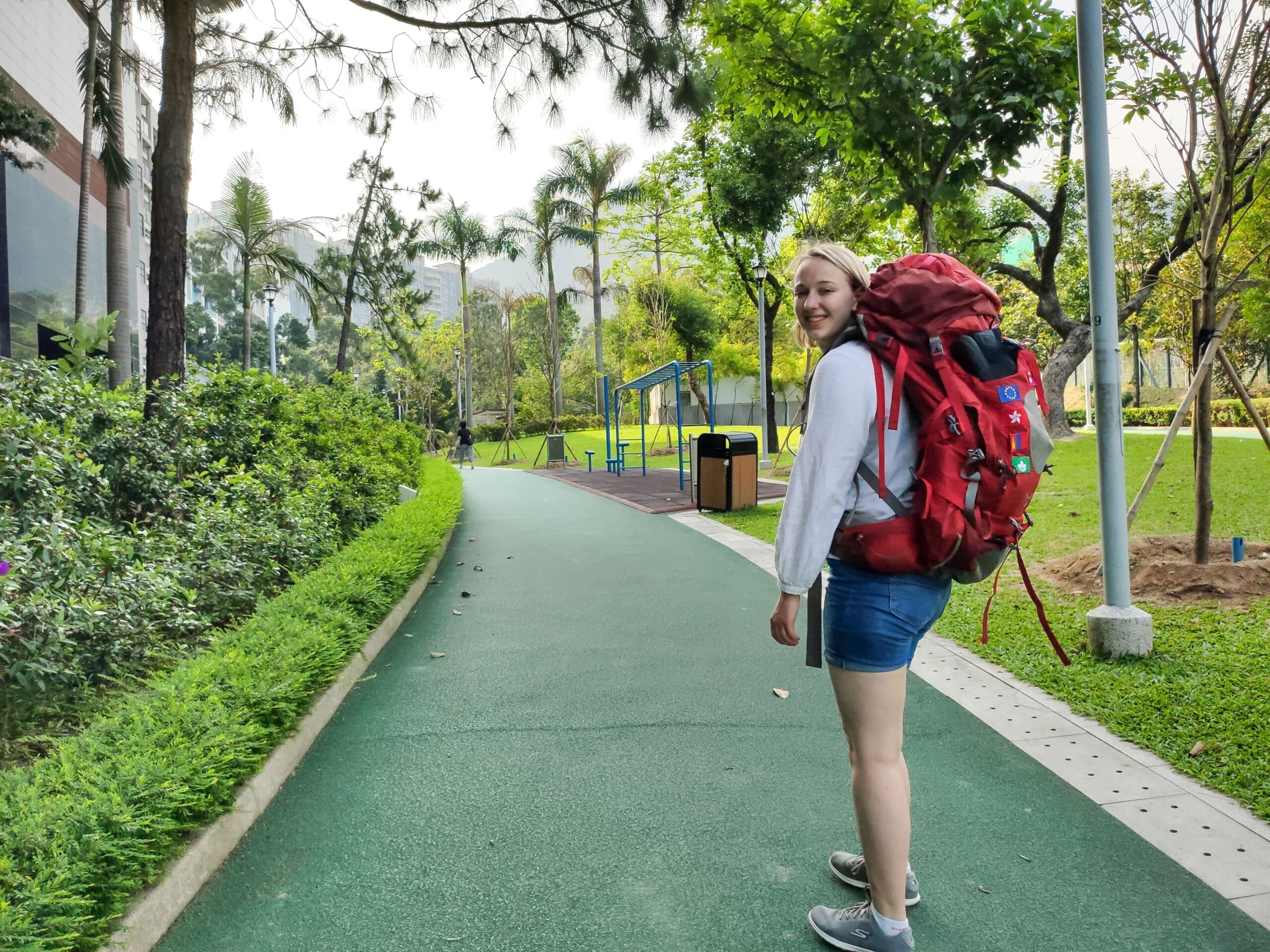 Backpack on and ready for anything! 
The idea of travelling alone can seem daunting, especially as a woman. But the most powerful thing about solo adventure travel as a woman is the chance to prove to ourselves just how strong and capable we are. We live in a world that's often hostile to women, but when we navigate new cities and cultures on our own, we show ourselves and others that we can thrive and succeed despite the obstacles.
So whether you're a seasoned solo traveller or thinking about taking your first solo trip, I urge you to embrace the adventure and celebrate the incredible strength and resilience of women everywhere. Happy International Women's Day!
Have you travelled solo? Would you? Share your thoughts in the comments below!
Follow our daily adventures on Facebook and Instagram
This post may contain affiliate links (yay for transparency!) This means that I will earn a small commission, at no additional cost to you, if you click the link and choose to buy the product. I only link to stuff I have personally bought and found useful and never endorse crap. Your support helps keep the site going, thank you!