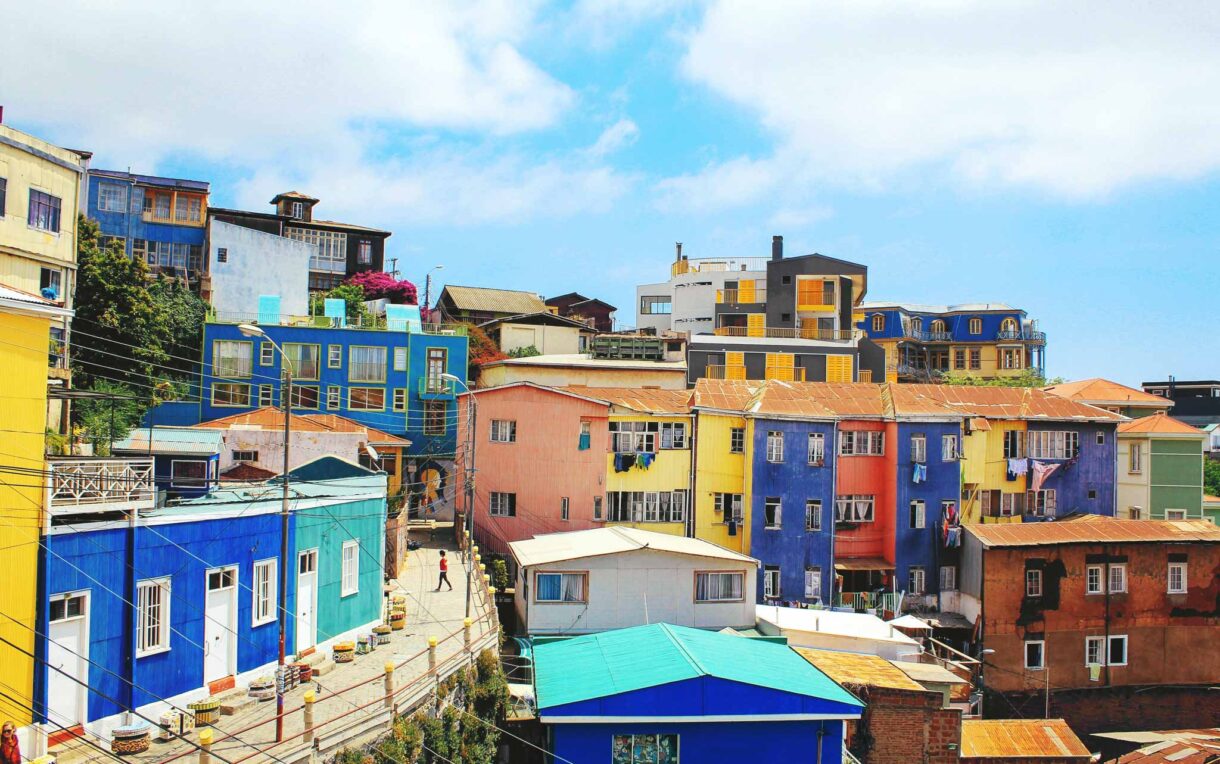 What do things cost in Chile?
We knew Chile would be an expensive trip before we arrived. 
I didn't realise it would by far be the most per day that I've spent on a trip. Ever. In my life. 
In South America, its reputation precedes it as 'the most expensive place' (along with Argentina). We vastly underestimated its size, and just how much time and money we'd spend getting around. 
However, it wasn't that expensive once we got there. Perhaps on a par with Western Europe (outside of the big cities), or ever so slightly cheaper. The bulk of our expenses went towards the once-in-a-lifetime trip to Patagonia. We didn't think we'd make it this far south again – one half of Discoveny really hates the cold (and it's not me!). But I'm really grateful that we got to experience the wintry wonderland of Torres del Paine. I wouldn't change it for the world, even if my bank account looked a little sadder for it. 
Money comes back, but you'll never be in Patagonia in Winter again, am i right?
The costs below are the average we encountered during our time in Chile. We've chosen the individual items for their ubiquity across the world and because they're the sort of things we think most backpackers will need to buy at some point. This will allow us, and you, to make a comparison of living and travel costs worldwide.
Currencies are Chilean Pesos / £GBP / $USD. Conversion rate as at time of publication. Updated 2023.
our average daily cost for two
Oof. Pricey.
Chile was definitely on the spendy side for us, and this is including the fact that our accommodation was free for three of the six weeks we spent in Chile (two weeks paid for by my work, one week in a quarantine hotel… oops!) 
But a significantly high proportion of our budget for Chile went towards our winter Patagonia trip, which was definitely not a budget option (still, no regrets!).

average cost of a dorm bed
When travelling as a pair, it's usually the same price to stay in a double room than in two dorm beds.
But in Chile, a double room costs, on average, 3x more than a dorm bed. So pack your earplugs and pray that your dorm-mates don't snore!
11,000 CP / £11 / $13.8 USD

average cost of a 10h bus journey
We mostly took the semi-cama (second class) seats which were comfortable and clean. No need to splash out on more expensive seats here.
You can check the schedule and buy in advance at Turbus: a country-wide company with frequent buses, at good prices. Booking in advance is a good way to save money, but stops you from being so flexible in your itinerary. 
25'000 CP / £25 / $31.3 USD
average cost of a 1km taxi ride 
We didn't take cabs in Chile unless we had to, but they were reasonably priced. There was no real price difference between local taxis and Uber. 
1'500 CP / £1.5 / $1.8 USD

average cost of one basic breakfast
Most hostels in Chile provide basic breakfast of cereal, bread, avocado, cheese, jam, meats and tea or coffee. We also bought breakfast items at the supermarkets and prepared them ourselves on a few occasions. 
If you're eating in fancy cafés in Santiago or other large cities, expect to pay at least double this! 

average cost of dinner (inexpensive restaurant)
Local food, such as rice, meat, pulses, and vegetables, is cheap and plentiful. Expect to pay upwards of 12'500 CP for 'foreign' food, such as pizza or veggie burgers. 
Although cheap food can be found in Santiago, in general, dinner in a restaurant here will be more expensive. 
10'000CP / £10 / $12.5 USD
average cost of street food
The humble empanada, a meat, vegetable, or cheese-stuffed pasty, is Chile's national snack. You can find these for cheap everywhere. 
A proper meal at a street food cart will be between 2'000 to 5'000 CP. Street food is more expensive in Santiago. 

average cost of one litre of water
Except in the Atacama region (where there are high levels of minerals, such as sodium, magnesium, and calcium that can give you travellers tummy) the tap water is perfectly safe to drink. This should save you more than a couple of pesos!
If you want to be extra careful, consider investing in a travel filter bottle. You can get a 15% discount on this one.
average cost of one litre of milk
What can I say, it's milk? If you want non-dairy versions, such as soya or oat milk, expect to pay more for the luxury. 

average cost of one dozen eggs
What can I say, it's eggs? A great vegetarian protein option and a staple in South America, along with beans and rice.

average cost of one cup of coffee
You can pay a lot more than this, especially in Santiago, but we enjoyed many a decent cup of coffee (aka not instant) in a cute cafe for around 2'000 CP.
If you want to save money on coffee, consider buying an aeropress, so that you can buy and make fresh ground coffee anywhere in the world. Even in Chile, where the price of a bag of fresh ground coffee was on a par with the UK, this cut my coffee costs to around 350 CP a cup.
average cost of one beer
Craft beer lovers rejoyce, for beer in Chile is good, cheap and plentiful. My favourite was the Cervecería Austral Torres del Paine beer, best enjoyed with a view of the mountains themselves of course. 
Wine lovers, you don't need to worry. Chile also has an excellent wine region. A bottle of decent wine will set you back as little as 3'000 CP.
average cost of one can of pop
This is the average cost at a supermarket or street vendor. If you're sitting down to enjoy a can of coke in a restaurant, expect to pay double. 

average cost of one kg of laundry
Compared to the rest of Latin America, laundry in Chile is not cheap. If you visit in winter, like we did, costs can really add up.
Keep your eyes out for a hostel or accommodation with a washing machine, or cheaper rates. We're also not above washing our underwear in a sink either and did this frequently in Chile (needs must!).
Follow our daily adventures on Facebook and Instagram
This post may contain affiliate links (yay for transparency!) This means that I will earn a small commission, at no additional cost to you, if you click the link and choose to buy the product. I only link to stuff I have personally bought and found useful and never endorse crap. Your support helps keep the site going, thank you!