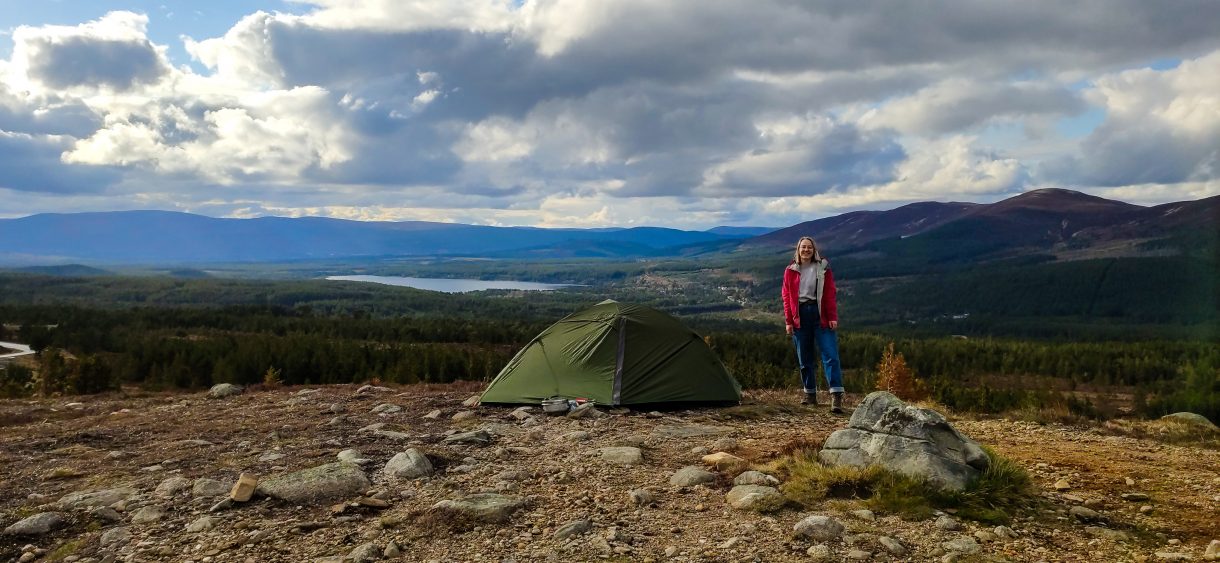 Wet Weather Walking in Scotland: Everything you need to know
Rain, snow, wind, hail and very rarely, sunshine! Here's everything you need to know about wet weather walking in Scotland, no matter what the weather throws at you! 
One of my favourite things to do in Scotland, without a doubt, is to go hiking. Whether it's a leisurely stroll or a steep scramble up one of the UK's highest mountains, you'll often find me up a peak somewhere.
Getting outdoors in Scotland always offers great experiences. It's out on the trails that you can get away from the tourists and experience the country's true, wild spirit. Most of Scotland's most beautiful places are off-the-beaten-path. They're tucked out of sight, saved as a reward for the few that venture into the wild in search of untamed natural beauty. 
But with the famously unpredictable Scottish weather (I'm talking four seasons in a day!), it pays to be prepared.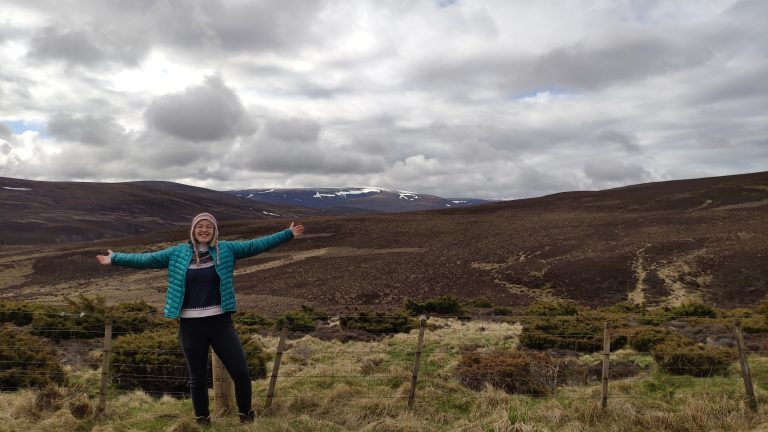 So, what's up with Scottish weather?
Hiking in Scotland is generally possible year-round, although you might need specialist gear for some of the higher peaks in winter (more on that later).
However, Scottish weather will provide you with very different experiences. No two days are the same. One day, you might be given picture-perfect walks under cloudless blue skies. The next day, you're battling against the wind, hood pulled tight as you push through the third torrential downpour of the day. 
To make it even more complicated, the weather at the end of your trek can be completely different from the weather at the start. Scottish weather is wild, and it's not uncommon to experience sun, rain, snow and fog on the same day. 
Despite the weather, making time to enjoy the outdoors in Scotland is always worth it. So don't be put off! Here's why you should get excited about wet weather hiking in Scotland and five things you need to know about hiking in the Highlands in all seasons.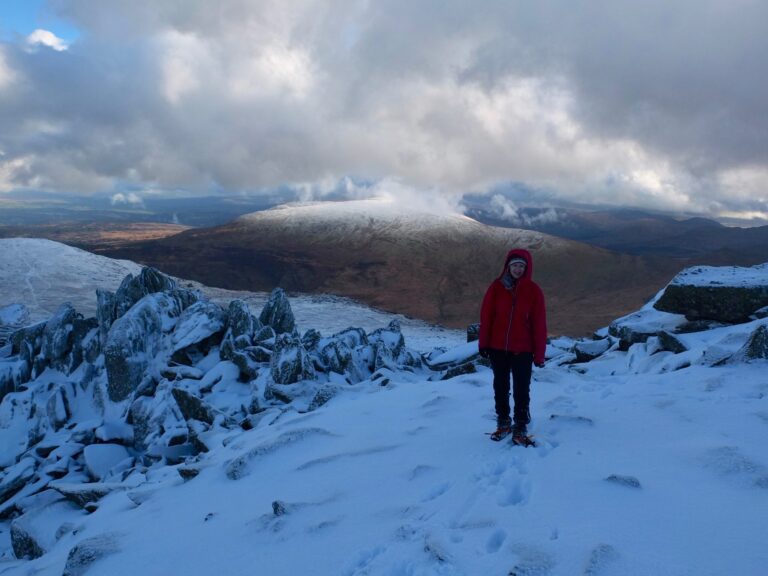 Why you should get excited about hiking in the rain
I enjoy hiking under sunshine and blue skies as much as the next person. But if you're only going to hike in good weather, you'll miss out on some amazing adventures. There are so many benefits to hiking in wet weather that you wouldn't think of when you look out to see cloudy grey skies.
1. You'll have the trail to yourself
Most people won't even consider going for a walk in the rain and honestly, they're missing out. Hiking in the rain can give you a sense of peace and help you feel at one with nature. It can also help to lower the impact of overtourism on popular routes. 
2. Everything comes to life when it rains.
The greenery is lusher. The sweet smells of the forest are more intense. And you're more likely to see the rarer wildlife species too. Nature is food for the soul, and there are few experiences like it to improve your mindset and get you feeling alive
3. You get the moody Scottish views
Rainclouds hang low and mist swirls around peaks and cliffs, adding a mysterious dimension to the already magical Scottish wilds. It's a different kind of beautiful, but the allure of Scotland's moody side is one that delights hikers and photographers alike.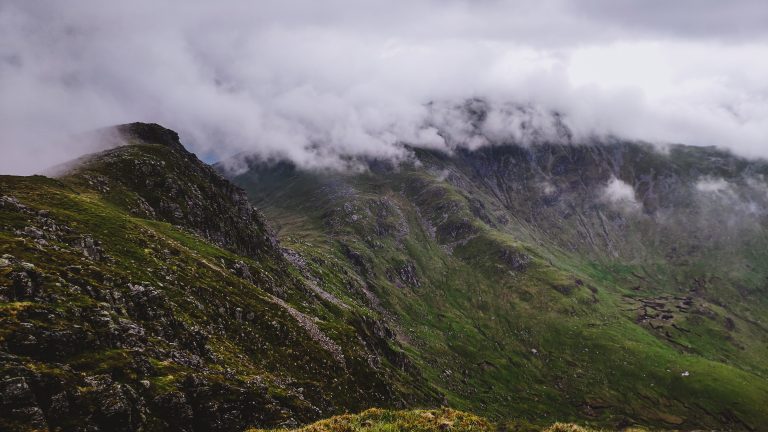 5 things you should know about wet weather walking in Scotland
1. Don't be put off by the weather...
Let's be honest, this is Scotland. If you let yourself get put off by a forecast of rain, you'll never leave your bedroom. So grab a coat and some walking boots and get outside! 
Half the fun of walking is to see the Scottish wilderness in all conditions. If the fog is low and not shifting, take a day to explore the shores of a local loch or one of Scotland's many forest parks. If the sky looks clearer, head for a summit. 
Scottish mountains don't always offer the best views; more often than not you'll end up in the clouds. But misty mountains can be magical, and nothing feels better than when the cloud lifts to reveal the panoramas that have been hiding for half of your hike.
You shouldn't be put off by Scottish weather. But at the same time, don't do anything stupid. Hiking in the rain is one thing. Heading out into a thunderstorm with gale-force winds is another. 
The mountains and hills of Scotland can be remote and unpredictable. They aren't the place to test new skills or push yourself beyond your capabilities if it's not safe to do so.
So be sensible. Know your limits and the limits of your equipment. Make sure you check the mountain weather forecast and if you're hiking in winter, be aware of warnings from the avalanche service too. And make sure that you're prepared for all eventualities and emergencies.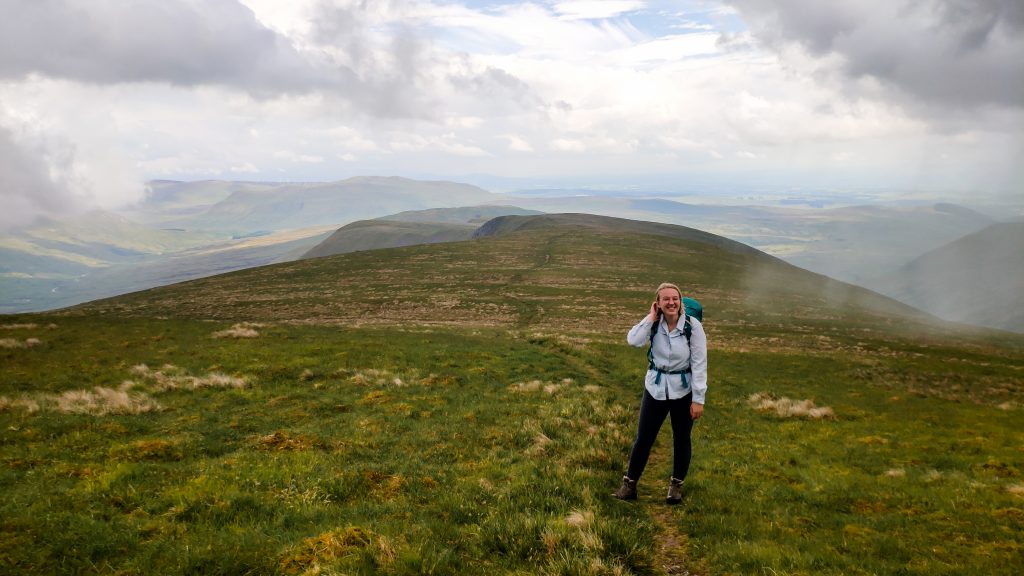 3. Pack for all eventualities
The weather in Scotland is temperamental. Most mountains have their own microclimates. The unpredictable weather will happily dump snow on you in May, as it did with us in the Cairngorms. Or it might wrap you up in freezing fog just as the summit is in sight. Hiking Ben Vorlich in June started with suncream and ended with us sliding down slopes as the fog descended, racing to pitch our tent and jump in seconds before torrential rain bucketed down. 
Beautiful days can easily turn nasty. Yet overcast days can lift to reward you with clear blue skies and views for miles, as it did with us on Ben Nevis. Not something I would have expected when I strapped on my crampons, grabbed my ice axe, and set off on such a cloudy February morning.
My point is, you can't predict the weather in Scotland. It just doesn't work. So pack for all eventualities. Even if it looks sunny in the morning, remember to bring a jumper and a rain jacket. You know what they say: 'If you don't like the weather in Scotland just wait for ten minutes'.
4. Bring a positive mental attitude
This is an essential component for everyone who has successfully gone wet weather hiking in Scotland.
Hiking isn't just about fitness, although it does help. When the incline feels too steep, your legs are aching, your pack is 10kg too heavy and another false summit makes you want to scream, a positive mental attitude goes a long way. 
Don't let a bit of rain dampen your spirits. Know what motivates you and incorporate it into your hike. It could be bringing a positive friend or partner with you. Or your favourite sugary treat that you pass around every time you reach a smaller goal or milestone.
The difference between an adventure and an ordeal is attitude.
There's no such thing as bad weather, only bad clothing! 
Scotland can throw sunshine, hail, snow, rain and blustering winds all in the space of a couple of hours. If hiking in Scotland is in your travel plans, the right outdoor gear is essential.
Your gear is your only protection from the elements. Having good quality equipment can make or break a hike: what you bring on a trek can be the difference between a great experience and a miserable one.
The best gear for wet weather hiking in Scotland is waterproof, lightweight and breathable. Opt for polyester, nylon or merino wool layers as they are lightweight and dry quickly. Keep your feet dry and happy and always pack an extra pair of socks. Wet feet are no fun.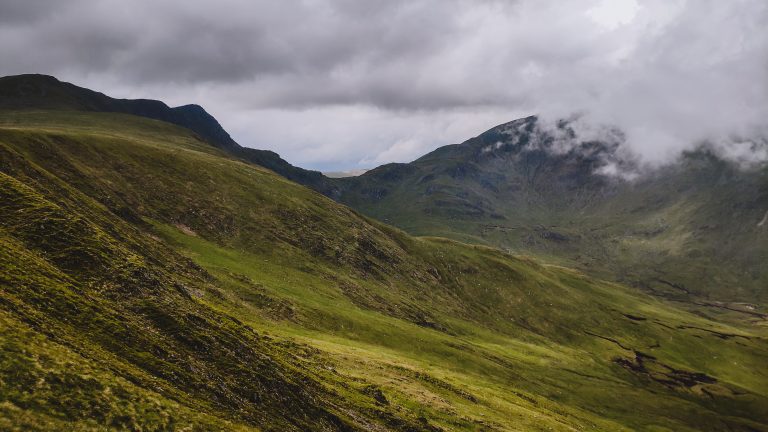 My wet weather hiking must-haves
When it comes to hiking gear, I like to buy the best I can afford and take care of it to make it last as long as it can. Buying quality clothing is also more sustainable than regularly replacing your kit.
There are two pieces of kit I won't skimp on; a waterproof jacket and hiking boots. These are the things that protect me the most from the unpredictable Scottish weather when I'm out on the hills.
Waterproof Jacket: I've been wearing a hot pink raincoat by Rohan for the last eight years or so and it's held up really well. However, it's at the end of its life! I've recently switched to a more sustainable option from Alpkit which I love (review incoming once I've put it through its paces!). 
Boots: I'm currently wearing these Scarpa Trek boots. They've stood up equally well in Scottish rain as well as they did in Nepal's monsoon weather. 
I also frequently hike with a jumper, a down jacket, merino wool socks, gloves, a buff and a silly wool hat from Nepal. Layering is key!
Other wet-weather essentials are a waterproof rucksack cover and dry bags for my spare clothes. I'll also bring gaiters and trekking poles if I know it's going to be muddy or slippery.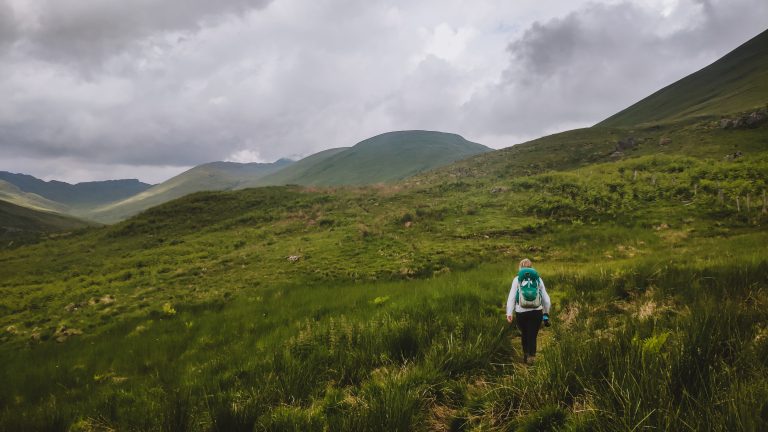 A miserable day can make the best memories. Persistence is the key to hiking in Scotland. As is the right equipment, preparation, a sprinkle of luck and a flask of hot chocolate spiked with whiskey.
Do you plan to hike in Scotland? Tell me your plans! You can leave a comment below or drop me an email here.
Follow our daily adventures on Facebook and Instagram
This post may contain affiliate links (yay for transparency!) This means that I will earn a small commission, at no additional cost to you, if you click the link and choose to buy the product. I only link to stuff I have personally bought and found useful and never endorse crap. Your support helps keep the site going, thank you!