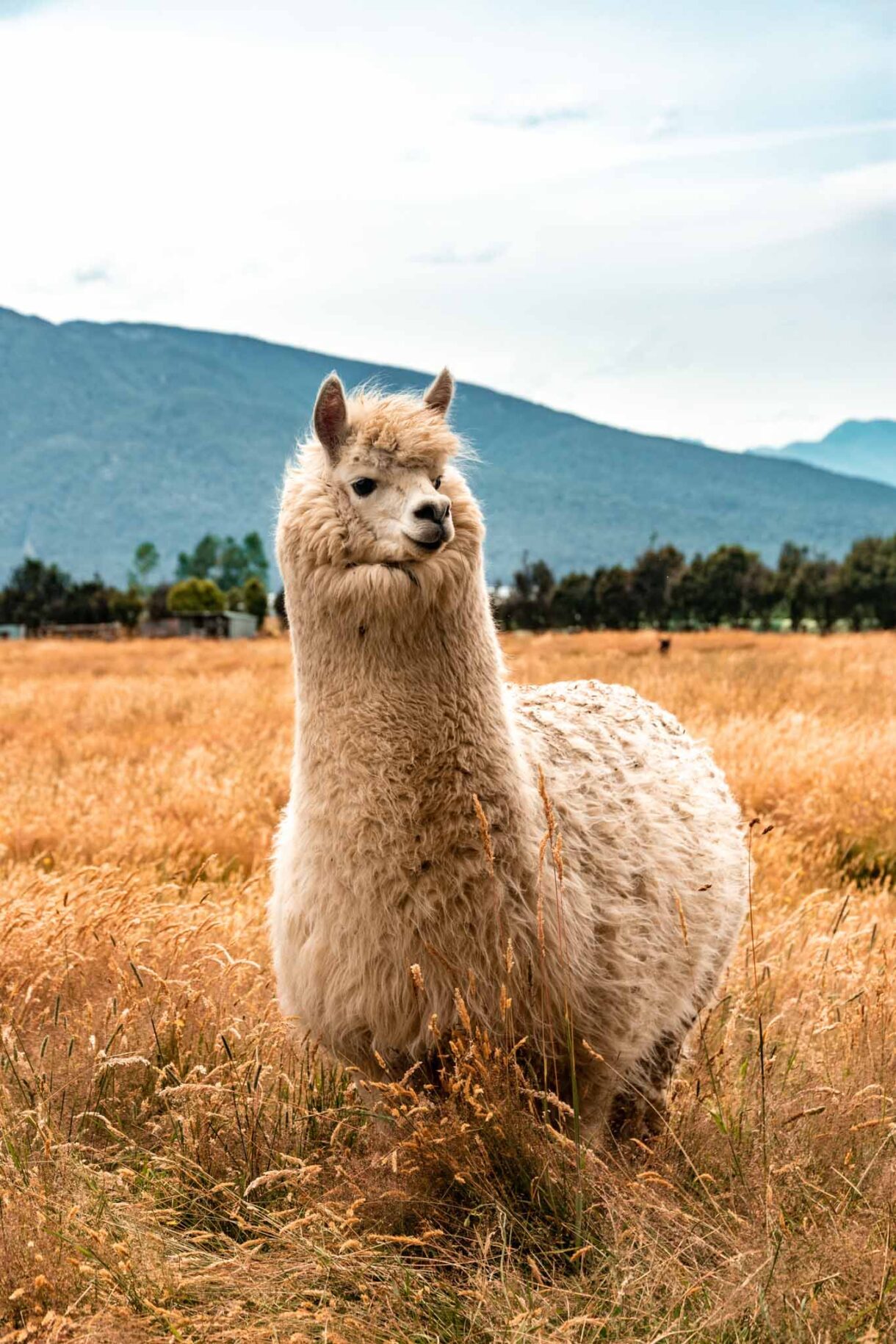 What to pack for Bolivia (packing list for every region!)
Are you planning a trip to Bolivia? If so, you might be wondering what to pack for your adventure. In this article, we'll discuss what to pack for your adventures in Bolivia. 
Bolivia has a diverse climate due to its varied topography and altitude range. Packing for such a diverse country can be a challenge, but fear not! In this post, we'll give you some tips on what to pack for Bolivia, including specific recommendations for the cool and dry highlands, and the warm and tropical lowlands. 
Disclaimer: These are just some tips to give you an idea of what you might like to bring. Everyone has different must-have items when travelling. I like to pack light, this might not be how you like to pack!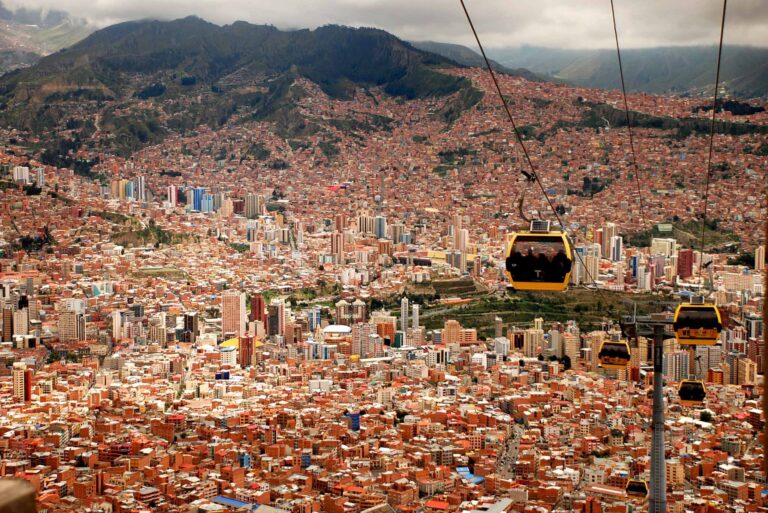 La Paz: the World's highest capital city
What's the climate in Bolivia?
Bolivia is a South American country known for its rich culture, breathtaking landscapes, and diverse wildlife. The climate in Bolivia can be split into the highlands, and the lowlands, which offer two distinct experiences for travellers. 
The highland region, that includes the famous Lake Titicaca, Salar de Uyuni salt flats, and the historic capital of La Paz, has a cool and dry climate with temperatures ranging from freezing to around 20°C (68°F) during the day. The climate here is colder due to the high altitude, so if you're heading to any highland destinations you should pack warmer clothing!
In contrast, the lowland region offers a completely different experience, with vast expanses of tropical rainforest and flat grasslands. There's abundant wildlife, lush vegetation, and a warm, humid climate. This region is home to many national parks and nature reserves, and also many of Bolivia's indigenous communities, including the Guarani, Ayoreo, and Chiquitano people. If you're heading to the lowlands, you'll want to dress in cool, breathable clothing. 
At over 3500m (11,400 feet), Bolivia's capital city, La Paz, is the highest city in the world (with a population of more than one million). During the day, temperatures can reach 20°C (68°F), but in the evenings, temperatures can drop to around 0°C (32°F). Layers are key to staying comfortable in La Paz, as you can add or remove clothing as needed throughout the day.
La Paz is a diverse city where you'll see a mix of traditional and modern styles. You might see women in colorful skirts and shawls, and men in ponchos and hats. In the city center, people wear everything from casual streetwear to formal business attire.
TOP TIP: La Paz has some great markets with some really cool stuff. If you find you're a bit chilly, it's easy to pick up a crazy-coloured poncho or fun llama wool jumper here. 
La Paz is known for its thriving textile industry, so you'll find lots of stores selling locally-made clothing and accessories, including alpaca wool items. But the best thing to wear in La Paz is whatever makes you feel comfortable and expresses your personal style. Just remember to dress appropriately when visiting religious or cultural sites (that usually means knees and shoulders covered). And don't forget to bring warm layers, comfortable walking shoes, and sun protection!
Here's what you should pack for a trip to La Paz:
What to pack for La Paz: 
Warm jacket (I like a down jacket under a thinner waterproof layer)

Warm jumpers (you can buy some great ones in La Paz)

Long or short-sleeved T-shirts

Jeans or warm leggings 

Comfortable shoes/trainers

Waterproof jacket or umbrella

Sun protection (a warm hat and some sunscreen)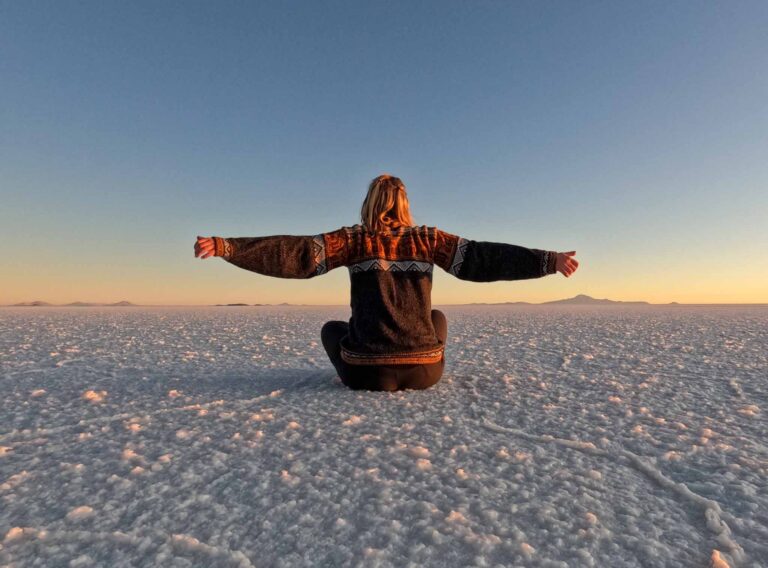 Salar de Uyuni at sunrise
What to pack for the Bolivian Highlands?
Bolivia's Highland, or Andean region, is a popular destination for stunning natural beauty and unique culture. The region includes the highland city of La Paz, the famous Lake Titicaca, and the Altiplano, home to the Salar de Uyuni salt flats.
The Andean region has a high altitude and a unique climate. The weather is variable, but generally, the climate is cool and dry, with sunny days and freezing cold nights. During the dry season (May to October), the weather is sunny with clear blue skies. The wet season brings unpredictable weather, with rain and snowfall, but the temperatures remain the same. 
You can expect daytime temperatures of 16°C to 21°C  (61°F to 70°F). But no matter when you visit, the temperature will plummet at night. I'm not joking when I say that it was too cold for me to want to undress to shower in Bolivia in June! And you'll definitely want to sleep in a woolly hat, a lot of hostels don't have heating.
Here's what you should pack for a trip to La Paz, Lake Titicaca, or Salar de Uyuni:
What to pack for Bolivia's Highlands:
Windproof and waterproof rain jacket 

Insulated down jacket 

or parka

Warm fleece 

Long sleeve and short sleeve t-shirts

Hiking trousers or leggings 

Thermal base layer

Well-broken-in, comfortable hiking boots

Woolly hat (to sleep in) and scarf

Sunglasses and sunscreen (year-round, the sun is

harsh

)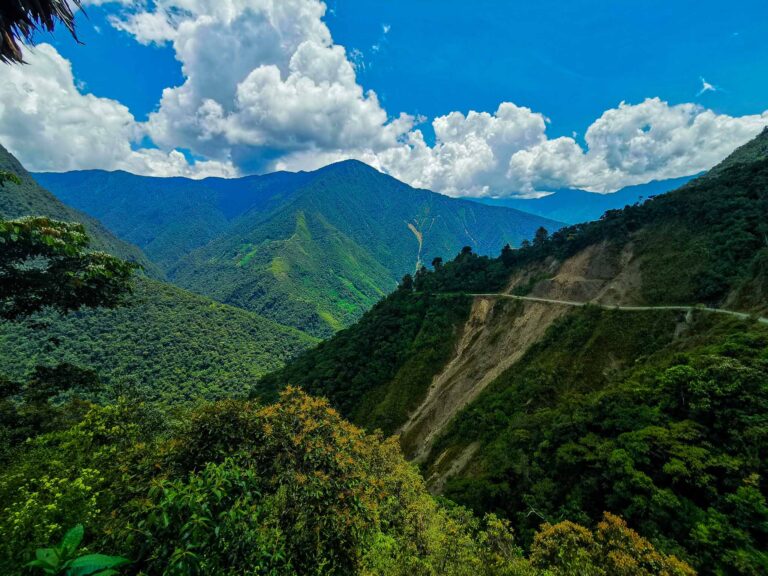 The Amazon Basin in Bolivia
What to pack for the Bolivian Lowlands?
Boliva's lowlands, also known as the Amazon Basin, are characterized by dense rainforest, expansive wetlands, and winding rivers. There are many opportunities for eco-tourism and outdoor adventures in the region, including wildlife spotting, hiking, and river rafting.
The temperature is generally consistent throughout the year, with average highs around 30°C (86°F) and lows around 20°C (68°F). Like most of South America's rainforest, it's hot and humid year-round, and you'll want to pack accordingly!
Rurrenabaque is a popular town in Bolivia's lowlands, where visitors can take boat trips to explore the surrounding rainforest and see wildlife such as monkeys, birds, and jaguars. Another popular destination is the Madidi National Park, where guided hikes offer opportunities to see rare and endangered species such as the giant otter and the pink river dolphin.
TOP TIP: The Amazon Basin is the perfect place to explore the jungle! Bring long trousers to avoid getting bitten by insects as you trek through the dense rainforest. 
Here's what you should pack for a trip to the Amazon Basin:
What to pack for Bolivia's Lowlands: 
Light jacket 

Lightweight jumpers 

T-shirts or camisoles 

Breathable trousers

Comfortable shoes/trainers

Waterproof jacket 

Sun protection (a hat and some sunscreen)
Other things to pack for Bolivia:
Ok, we've got clothing covered (which is what I always worry about – I'm a bit of a gear junkie and like to be prepared!). Let's move onto other things you might want to pack for Bolivia:
Personal Items: Some areas in Bolivia are very rural. On our Salar de Uyuni tour, we didn't see a store for four days! Bring all the toiletries you'll need, plus personal medications and insect repellent. You can probably get these in La Paz, but they won't be guaranteed elsewhere.
Travel Documents: Make sure to bring your passport, visa, and other necessary travel documents. It is also a good idea to make copies of your documents in case they are lost or stolen, and take a notebook with details of any reservations. 
Electronics: I'll say it now, you'll want to bring a camera! Make sure to bring the chargers and adapters that you need. And lots of spare SD cards for all the amazing photos you'll be taking!
Cash: Bolivia is a cash-based economy – not a lot of folks take card – so it is important to bring enough cash to cover your expenses. ATMs can be found in most cities, but they may not be available in more remote areas. If you're coming overland from Chile, Peru, or Argentina, you'll want to exchange their currency into a small amount of Bolivian Bolivianos to get you going.
Sun protection: The sun's UV rays are stronger at higher altitude. Bring sunscreen, sunglasses, and a hat to protect yourself from the sun.
Water Bottle: It is important to stay hydrated while travelling in Bolivia. Bring a reusable water bottle to fill up when you can. The water in Bolivia isn't drinkable, but we use our travel filter bottles, which provide safe, clean drinking water anywhere! (Use code DISCOVENY15 for 15% off)
That's it! Everything you need to know to pack for your trip to Bolivia. If you still have questions, shoot me a message on instagram, or leave a comment below and I'll get back to you as soon as I can!
This post may contain affiliate links (yay for transparency!) This means that I will earn a small commission, at no additional cost to you, if you click the link and choose to buy the product. I only link to stuff I have personally bought and found useful and never endorse crap. Your support helps keep the site going, thank you!